Will There Be A Secret Life Of Pets 3?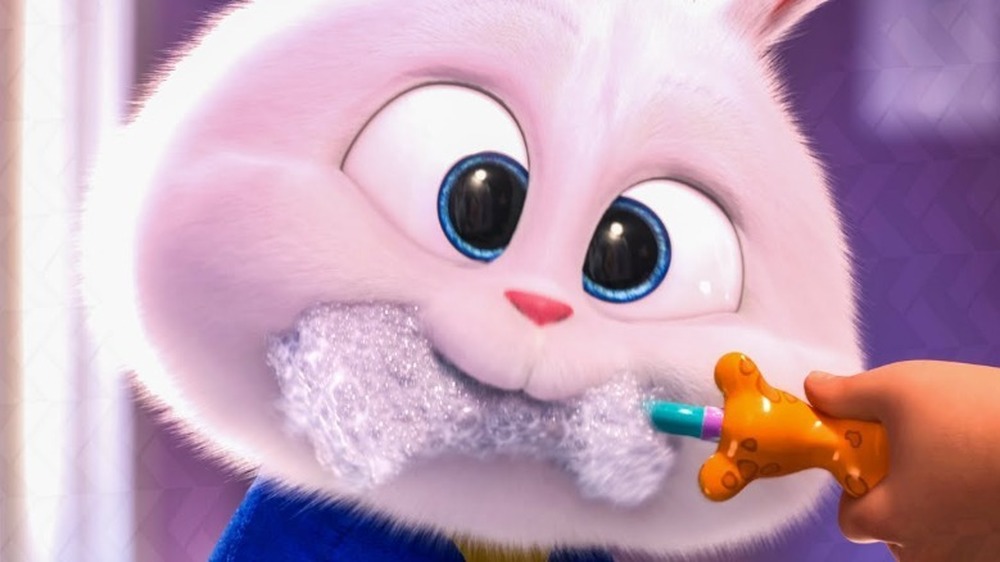 Universal Pictures
The Secret Life of Pets is one of the most successful animated film franchises of the 2010s. The first film, released in 2016, is the fifth-highest grossing original film of all time — behind only Avatar, Zootopia, The Lion King, and Finding Nemo — according to Forbes. The film's voice cast features a plethora of recognizable names — including Kevin Hart, Eric Stonestreet, Albert Brooks, Jenny Slate, Hannibal Burgess, Ellie Kemper, Steve Coogan, and Dana Carvey — and it received mostly positive reviews from critics upon its release, as seen on Rotten Tomatoes.
Given the first film's success, it didn't come as much of a surprise when The Secret Life of Pets 2 was released in theaters just three years later. The sequel didn't do nearly as well as its predecessor, earning a total of $430 million worldwide, according to Box Office Mojo; that's less than half the $875 million that the first installment earned. The Secret Life of Pets 2 still made a sizable profit at the box office though, and easily surpassed its $80-million production budget. However, despite the success of both the Secret Life of Pets films, the future of the franchise is surprisingly uncertain.
Has The Secret Life of Pets 3 been announced?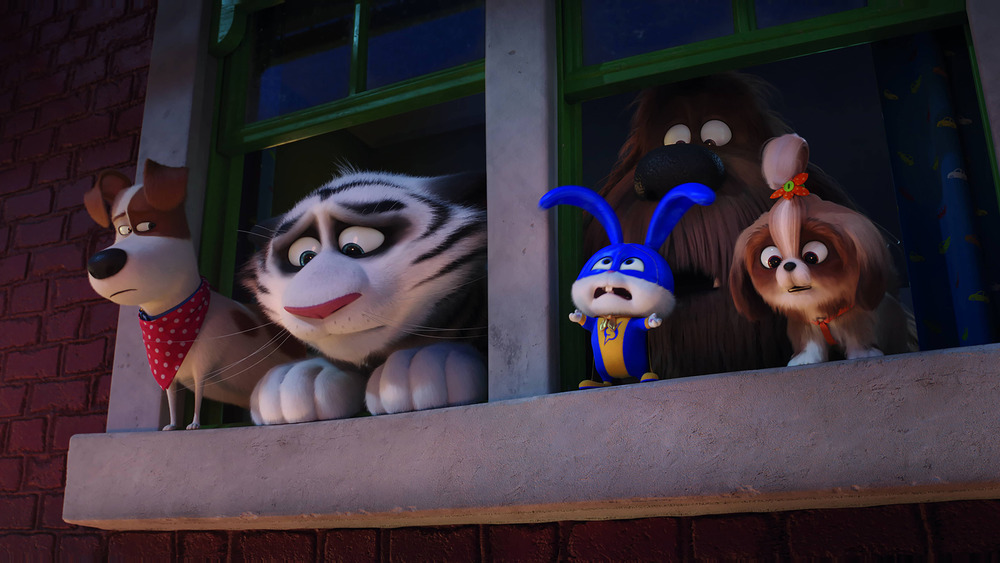 Universal Pictures
As of now, it's unclear if there will be a Secret Life of Pets 3. Neither Universal Pictures nor Illumination Entertainment — the animation studio behind the films — has announced plans to make a third installment yet. Fortunately for fans of the franchise, there are still a number of reasons to believe there will be a third Secret Life of Pets. For starters, it's one of just two actual franchises that Illumination Entertainment possesses right now, with the other being the Despicable Me-slash-Minions series. With that in mind, it's hard to imagine that the studio is planning on giving up on the Secret Life of Pets franchise after just two installments, especially since both were successful at the box office. 
The Secret Life of Pets 2 has also popped up in Netflix's top 10 several times throughout its time on the platform, which seems to indicate that enthusiasm for the film is still high amongst families and kids. In other words, while The Secret of Life Pets 3 has yet to be officially announced, it seems more likely than not that it'll be made sometime in the next few years.