Despicable Me Creators Developing Animated Mario Bros. Movie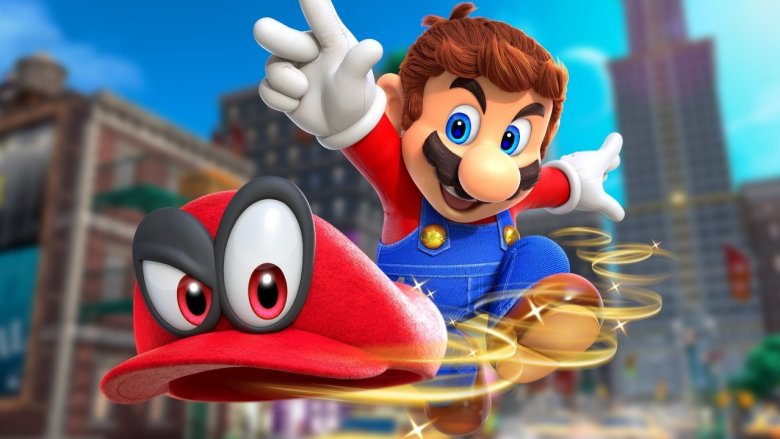 Gamers the world over are having the time of their lives navigating Super Mario Odyssey, the rapturously-received new Switch game starring the original Italian jumpman. But the beloved mascot may soon be making a triumphant return to the big screen as well, as The Wall Street Journal reports Illumination Entertainment is nearing an agreement with Nintendo to develop an animated Mario movie for theatrical release.
Illumination Entertainment has made several successful movies for Universal Pictures, being the studio behind Despicable Me, Minions, Dr. Seuss' The Lorax, and The Secret Life of Pets. According to WSJ, the production company has been in discussions with Nintendo for over a year about bringing Super Mario Bros. to Hollywood.
The deal would give Illumination the option to make multiple Mario movies, but for now the intention is to focus on one feature rather than ambitiously plan out a whole series.
One of the main requirements for Nintendo, according to the report, is a certain degree of creative control over its signature character, perhaps the most recognizable video game face of all time. 
Previously, the game company has been burned through its relationship with Hollywood, with a 1993 live-action adaptation of the Super Mario Bros. series starring Bob Hoskins and John Leguizamo being critically savaged and rejected by fans. Presumably, this iteration of Mario at the movies will be more charming and relatable than that surprisingly grim interpretation.
Since that debacle, Nintendo has been largely averse to licensing its characters for film, with their only theatrical outings being animated movies based on the Pokémon series. 
There are no details as to what the movie would be about, or who among Mario's friends and foes may be coming along for the cinematic excursion. Considering Mario's mutability over the years, the movie could really be about anything—a rowdy go-kart race, for instance.
Currently, Illumination's production slate includes a number of sequels to its existing properties, including Minions 2, Sing 2, The Secret Life of Pets 2, and a take on Dr. Seuss' The Grinch. 
Regarding the Mario movie, as of press time, there is no indication that John Leguizamo will be reprising his role as Luigi. Anyway, we'll have more as news develops.