The Cicely Tyson Movie Taking Off On Amazon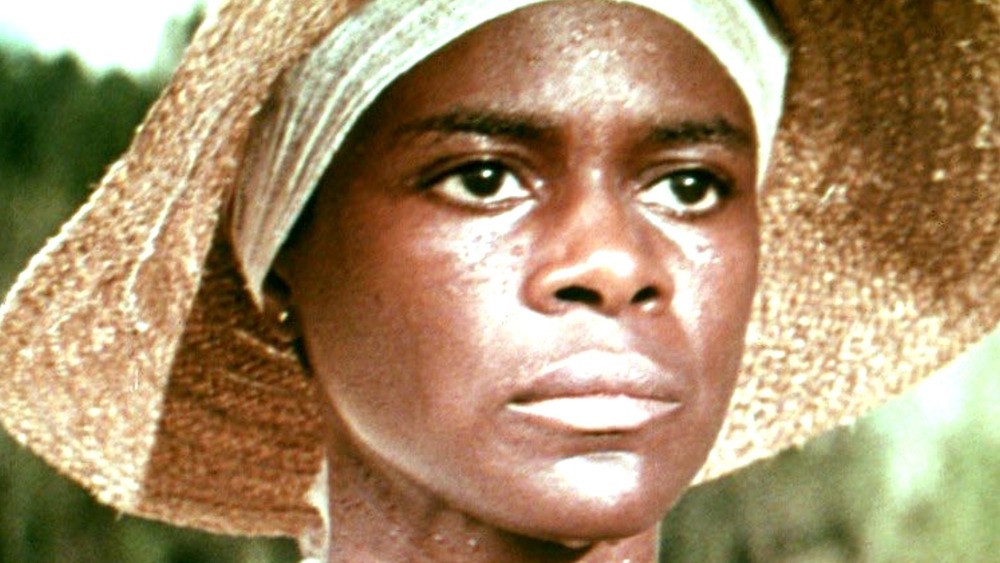 20th Century Studios
Movie lovers have been mourning the devastating death of screen icon Cicely Tyson, who died on January 28, 2021 at the age of 96. Tyson's acting career spanned over half a century, and included everything from Tony Award-winning turns on Broadway to fan-favorite guest spots on shows like How to Get Away with Murder and even leading roles in hit movies.
One of her most well-loved films, the Great Depression-set Sounders, has been getting a lot of attention on Amazon Video. At the time of writing, Sounders was in the top 10 most-watched movies in the U.S. on the service (via Flix Patrol).
Set in the rural south in the 1930s, Sounder focuses on the lives of a family of Black sharecroppers struggling to keep their heads above water in the tumultuous economic and political era. Things become even more difficult for them when the family patriarch, Nathan Lee (Paul Winfield), is arrested and sent to a labor camp after he's caught stealing a ham to feed his family. His wife, Rebecca (Tyson), must take on the impossible task of seeing their crops through to harvest with only her children to help. Meanwhile, their son, David Lee (Kevin Hooks), tries to balance his desire to get an education with his responsibilities to help his family in this time of crisis.
When it was first released, Sounder was a big success critically and commercially, and put Tyson in a special league among actors of her generation.
What critics thought of Sounder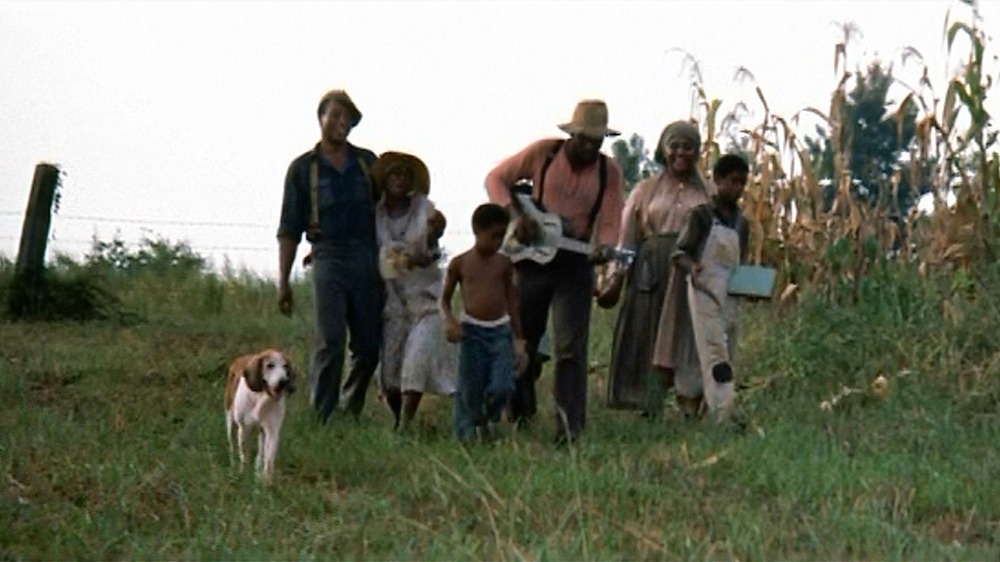 20th Century Studios
Sounder's emotional storytelling, commentary on race relations in early 20th century America, and evocative filmmaking captured the attention of audiences and critics alike when the film was originally released. As was noted in an AFI retrospective on the movie, in addition to the critical success, the movie was also an unexpected box office hit.
In a contemporaneous review of the film, Roger Ebert (known elsewhere for his brutal critical takedowns) wrote, "The story is so simple because it involves, not so much what people do, but how they change and grow ... hardly ever do movies create characters who are so full and real, and relationships that are so loving."
Both Ebert and his partner in film criticism, Gene Siskel, included the film on their lists of the top 10 movies of 1972. Moreover, Ebert specifically praised the performances of the cast, including Tyson. Of her portrayal of Rebecca, he wrote, "It is a wonder to see the subtleties in her performance. We have seen her with her family, and we know her strength and intelligence. Then we see her dealing with the white power structure, and her behavior toward it is in a style born of cynicism and necessity."
The movie was nominated for four Oscars: Best Picture, Best Adapted Screenplay, Best Actor for Winfield, and Best Actress for Tyson. Along with Diana Ross, who was nominated the same year for playing jazz icon Billie Holiday in Lady Sings the Blues, Tyson became only the second Black woman to ever be nominated for the award.
You can check out her history-making performance in Sounder, which is now available to rent, purchase, or stream with the Brown Sugar service on Amazon Video.