The Devastating Death Of Cicely Tyson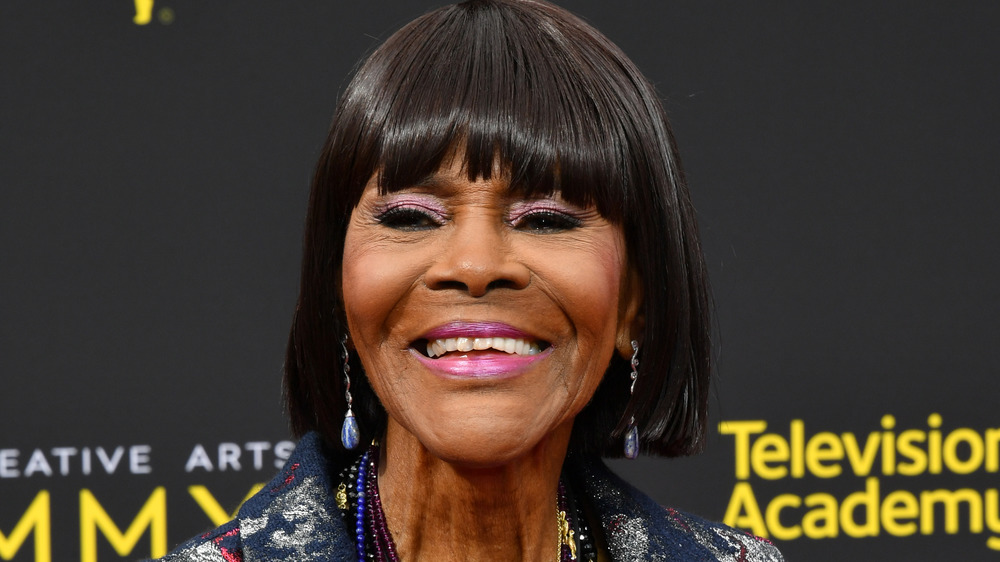 Amy Sussman/Getty Images
Hollywood has lost one of its all-time greatest acting talents and industry trailblazers. On Thursday, January 28, 2021, Emmy- and Tony award-winner Cicely Tyson died at the age of 96, leaving behind an inspiring legacy in the entertainment sphere.
In a public statement (via Variety), Tyson's longtime manager Larry Thompson said, "I have managed Miss Tyson's career for over 40 years, and each year was a privilege and blessing. Cicely thought of her new memoir as a Christmas tree decorated with all the ornaments of her personal and professional life. Today she placed the last ornament, a Star, on top of the tree."
Tyson's remarkable career spanned well over half a century, with her final acting roles coming in the 2020 series Cherish the Day and the big-screen thriller A Fall from Grace from that same year. These two projects are only a small sample of Tyson's massive body of work across film, television, and theater that few — if any — will ever match.
Cicely Tyson's talents knew no limits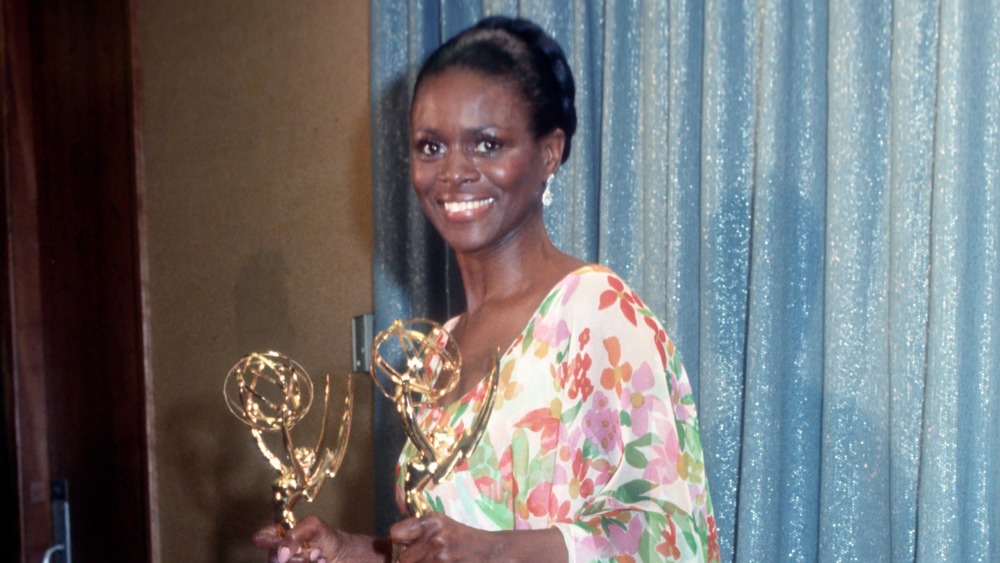 Michael Ochs Archives/Getty Images
Tyson's acting career kicked off in 1951, when, after a stint as a fashion model, she landed a spot on the NBC series Frontiers of Faith. It would hardly be her only foray into television, however, as she then appeared in one-off episodes of Gunsmoke and Mission: Impossible, among others.
Her true breakout role came in the 1974 TV movie The Autobiography of Miss Jane Pittman, for which she earned Primetime Emmy Awards for Outstanding Lead Actress and Actress of the Year thanks to her performance as the titular character. Still, Tyson didn't rest on her laurels — going on to star in the Roots miniseries, host Saturday Night Live, lend her vocal talents to an episode of the Disney Channel hit show The Proud Family, and do so much more.
Of course, Tyson's talents weren't confined to the small screen alone, as she was also a cinematic mainstay after kicking off her film career with 1956's Carib Gold. She landed a few parts here and there afterward, but nothing notable until she portrayed Rebecca Morgan in 1972's Sounder — a performance that earned her an Academy Award and Golden Globe nomination.
In the decades that followed, Tyson took part in films such as Fried Green Tomatoes, Hoodlum, and Diary of a Mad Black Woman (one of Tyler Perry's Madea movies), which scored her even more award recognition along the way. 2011 proved one of the biggest years of her career since her portrayal of Constantine Jefferson in The Help stands among her most celebrated to date.
Also worth noting is Tyson's prolific stage presence over the years. Before saying goodbye to the bright lights of the theater in 2015, she worked on such productions as Dark of the Moon, Trumpets of the Lord (in 1963 and 1969, portraying Rev. Marion Alexander both times), The Gin Game, and a few others. Her time as Miss Carrie Watts in 2013's A Trip to Bountiful even earned her a Tony Award for Best Actress in a Play.
As gifted and, as a result, decorated as they come, Cicely Tyson was a one-of-a-kind talent, no matter the medium.