Marilyn Manson Let Go From American Gods, Creepshow Amid Growing Allegations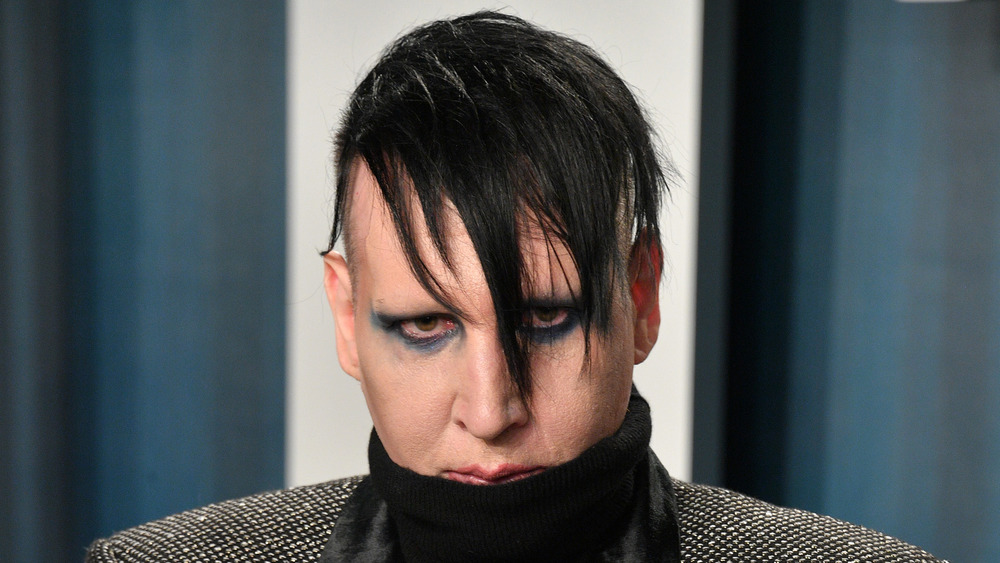 George Pimentel/Getty Images
AMC and Starz have elected to cut Brian Warner, who performs as a musician and actor under the stage name Marilyn Manson, from some of its upcoming projects.
In the aftermath of incredibly serious allegations against Manson, Entertainment Weekly, among other outlets, has reported that the performer has been let go from Starz' popular Neil Gaiman adaptation American Gods as well as Shudder's series Creeptown. (Shudder, a new horror-centric streaming service, is owned by AMC.) This news comes on the heels of Manson's record label, Loma Vista Recordings, cutting ties with the performer as well.
After Manson's former fiancée, Westworld actress Evan Rachel Wood, came forward about "horrific" abuse at Manson's hands during their relationship, several other women spoke out about their experiences with Manson. Wood previously advocated for the Sexual Assault Survivors Bill by testifying in front of the House Judiciary Committe in 2018, where she spoke out about previous instances of abuse by a domestic partner. This is the first time that Wood has named Manson specifically.
Manson and Starz have both released statements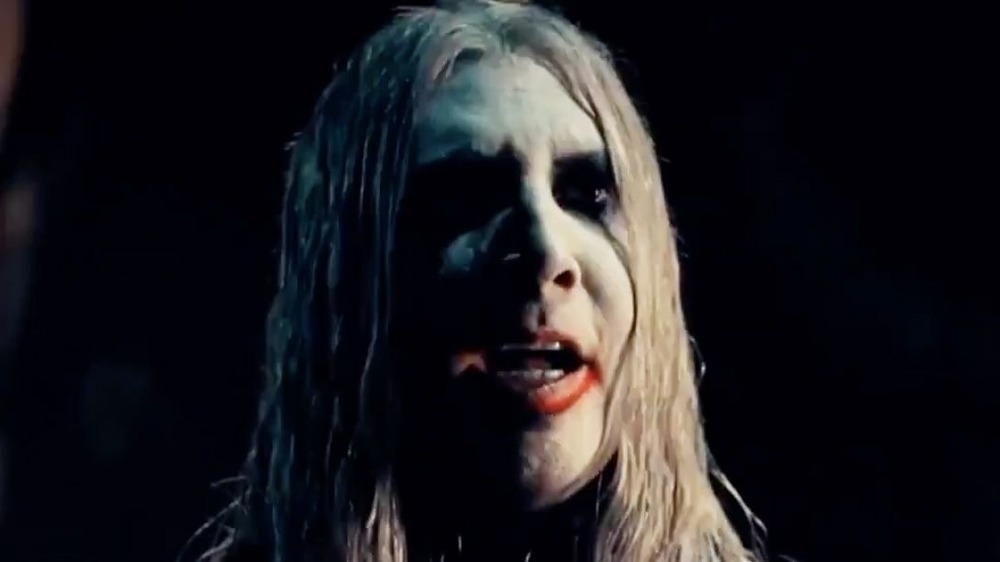 Starz
While Manson denied the allegations in an Instagram post, his employers at Starz also released a statement, making it clear that the singer's involvement in American Gods has come to a swift and immediate end.
On the official American Gods Twitter page, Starz wrote, "Starz stands unequivocally with all victims and survivors of abuse. Due to the allegations made against Marilyn Manson, we have decided to remove his performance from the remaining episode he is in, scheduled to air later this season."
Manson began his role in American Gods during its third season, which is airing now, and even appeared in the show's most recent episode on January 31, 2021. According to EW, the next episode of American Gods will not hit the airwaves until Manson can be removed. As for Creepshow, Shudder hasn't released a statement, but EW also reveals that Manson's episode of the anthology series will be cut.
There is no question that these allegations against Manson are extremely serious, and clearly, Starz, AMC, and Loma Vista did what they thought was best in this difficult situation. As of this writing, the next episode of American Gods does not yet have an air date.