Creepshow Is Getting A TV Series Revival On Shudder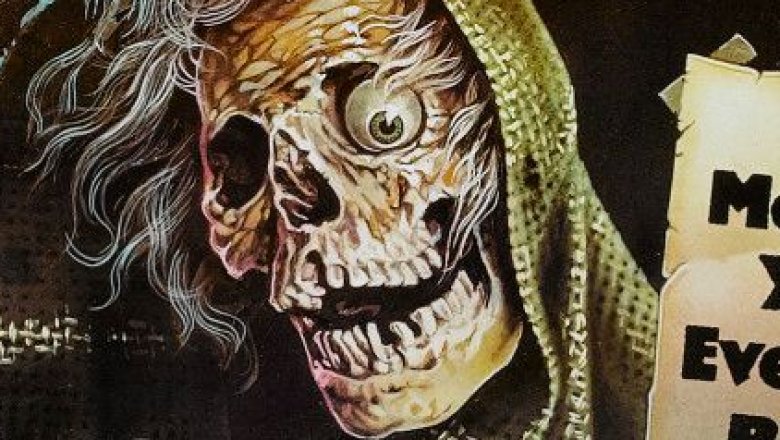 Brace yourself for a series of entirely new experiences in horror, as the cult horror anthology Creepshow is officially being adapted as a TV series on Shudder, according to Entertainment Weekly.
Released in 1982, Creepshow is a horror anthology movie directed by George Romero and written by Stephen King. Episodic in nature, the film weaves together multiple stories of thrills, chills and terror, making it the perfect vehicle to be adapted for an ongoing series of horror stories.
The series will be headed up by The Walking Dead executive producer Greg Nicotero, who will work on the show as a director, executive producer, and creative supervisor.
"Creepshow is a project very close to my heart!" said Nicotero, who worked with Romero professionally on multiple projects over the course of his career. "It is one of those titles that embraces the true spirit of horror... thrills and chills celebrated in one of its truest art forms, the comic book come to life! I'm honored to continue the tradition in the 'spirit' which it was created."
While the original movie was a series of stories all told by one director, the new series will take on more of a Twilight Zone or Black Mirror approach, with each episode telling an original story from a different filmmaker. 
Nicotero himself will direct the first episode. While he's typically worked as a special effects and makeup artist, he's previously directed 26 episodes of The Walking Dead, as well as the TV horror movie Galyntine in 2014.
Creepshow is scheduled to debut on Shudder in 2019.