The Only Live-Action Screech Cameo Dustin Diamond Ever Made For TV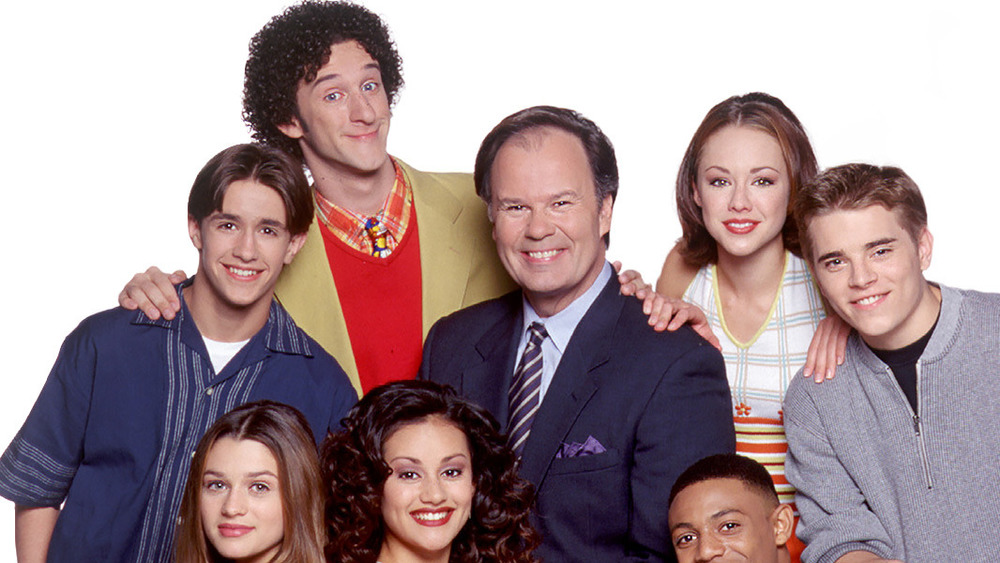 NBC Universal
Though his acting career spans over 30 years, Dustin Diamond is primarily known for his role as Samuel "Screech" Powers on Saved By the Bell. Originally playing the part of Screech on the earlier incarnation of Saved By the Bell, Good Morning, Miss Bliss, Diamond continued revisiting the part on Saved By the Bell: The College Years, Saved By the Bell: Wedding in Las Vegas, and even as Mr. Belding's (Dennis Haskins) assistant on Saved By the Bell: The New Class.
With the return of a new Saved By the Bell on NBC's Peacock streaming service, many fans of Screech and Diamond were hoping he might make an appearance alongside the other alumni of Bayside High. Unfortunately, only a few weeks after it was revealed that Diamond had been diagnosed with cancer, he passed away on February 1, 2021.
As people look back on Diamond's long career bringing the beloved Screech to life, what they may not realize is that he did briefly cameo as the character in a live action television series one more time while Saved By the Bell: The New Class was still on the air.
Dustin Diamond on Hang Time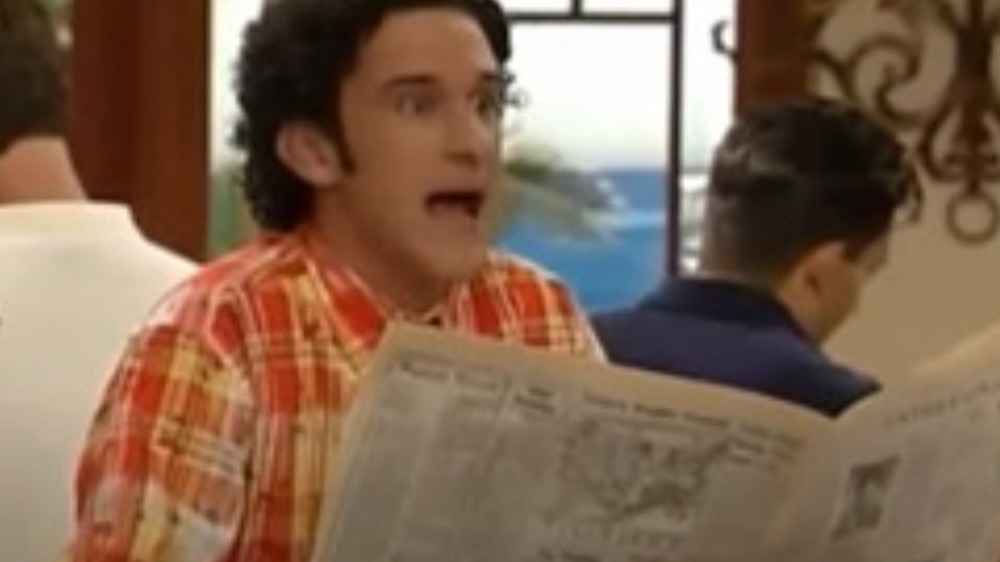 NBC Universal
Hang Time was an NBC series about a fictional varsity basketball team whose situation is altered when Julie Connor (Daniella Deutscher) becomes the first-ever woman to be part of the team. The series was created by Troy Shearer, Mark Fink, and Robert Tarlow, the latter two of whom also worked on the Saved By the Bell franchise. By season 2, original Saved By the Bell producer Peter Engel took over the reins as showrunner.
Hang Time was essentially Saved By the Bell with a basketball team. The changes in format between the first two seasons are even reminiscent of the alterations Saved By the Bell went through after its Good Morning, Miss Bliss era.
Perhaps unsurprisingly, the similarities between Saved By the Bell and Hang Time eventually led to two brief cameos from Dustin Diamond, including one where he's in character as Samuel "Screech" Powers.
In the 1997 episode "The Hustlers," a few of the Hang Time team members go to a hotel looking for celebrities when Diamond appears as Screech. Later, in the 2000 episode "At the Movies," Diamond appears again as himself, having been invited to attend a screening of the Saved By the Bell movie Wedding in Las Vegas.
If you were looking to completely watch Diamond's work as Screech, these are two extra ways to truly celebrate one of the most beloved nerdy characters in the history of television.