The Surprising Inspirations Behind The Saved By The Bell Reboot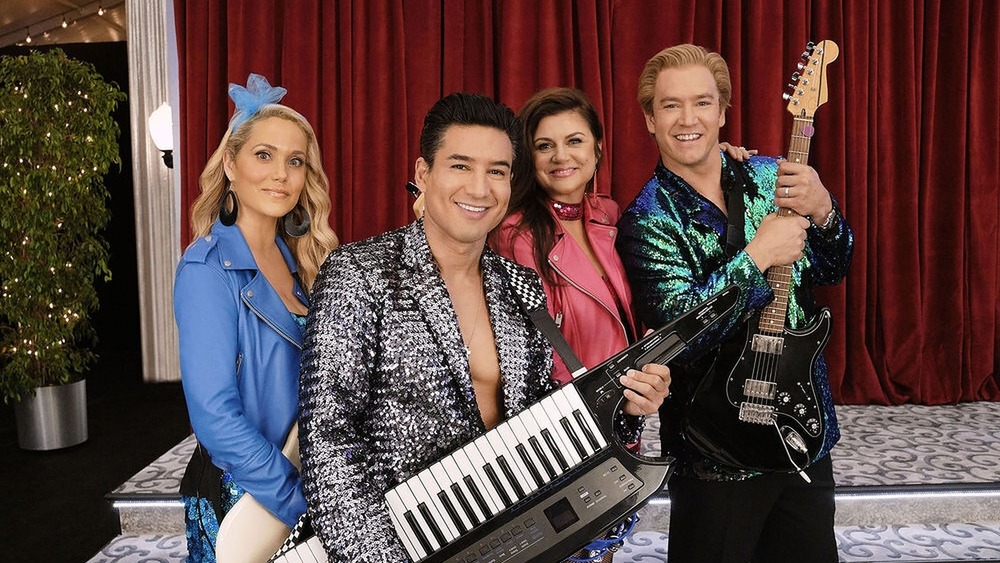 Peacock/NBCU
Between Animaniacs, Charmed, The Wonder Years, Daria, Roswell, New Mexico, and so many more series, television is experiencing an explosion of '90s reboots. So when NBC announced that it was producing a continuation of teen hit Saved by the Bell, the move wasn't all that shocking. But in an interview with The Hollywood Reporter, the showrunner for the Peacock show, Tracey Wigfield, revealed that it was the pop-up craze, a Jonah Hill and Channing Tatum '90s reboot, and a '90s parody of America's favorite family that inspired her decision to try her hand at a Saved by the Bell update. 
"A couple of years ago, back when they did those Saved by the Max pop-up restaurants, I was trying to think of movie ideas. And I thought, 'I wonder if you could do a 21 Jump Street kind of thing using the IP of Saved by the Bell?" It seems like there's still such an interest in the show. And I always loved those Brady Bunch movies from the '90s."
Still, the show's distinct '90s style and off-screen actor drama had many wondering whether a second go was even possible. While 21 Jump Street served as an inspiration and blueprint, it didn't heavily involve members of the original cast, opting instead for cameos from almost every original series star. Saved by the Bell's actors were professionally in different places — as was Wigfield's vision for their characters — making it easier for some to return in a more prominent capacity.
Plus, the culture has shifted. Writing that might not have earned a second glance in the 1990s — including Zack Morris' humor and antics — are now being jokingly lambasted in Funny or Die series like "Zack Morris Is Trash." 
The Saved by the Bell reboot's humor is elevated from its '90s counterpart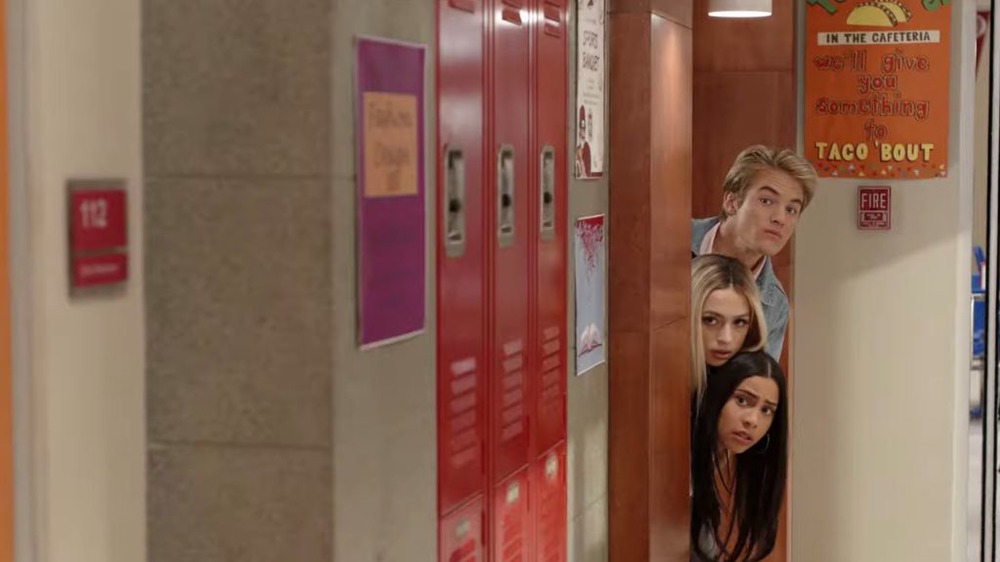 Peacock/NBCU
But that's clearly something Saved by the Bell showrunner Tracey Wigfield understood. In her THR interview, the writer for shows like The Mindy Project, 30 Rock, and Hulu's Four Weddings and A Funeral made it clear the kind of comedy that worked for the original series wasn't what she'd be delivering with her Peacock project. Instead, viewers should expect something geared towards an older audience with humor that's a little more elevated and conscious.
"People think it's going to be Fuller House. It's actually closer in tone to any of the other shows I've worked on," Wigfield said. "It's a comedy for adults — a high school show but a Mean Girls kind of high school more than a Saved by the Bell one."
That doesn't mean it's not for younger viewers, though. In fact, Wigfield said she took a more calculated and diverse approach to her writer's room on this project, which helped keep the comedy from feeling dated or out of touch. "I'm friends with Mindy Kaling and Lang Fisher, and they were finishing up their first season of Never Have I Ever while I was getting this started," she explained. "We all just kept joking that we're three old pregnant ladies trying to be like, 'Yeah, this party is gonna be lit!' But we had a very diverse room and some young people to tell us what was what."
It's clear that for some, Wigfield's approach of equal parts homage and modern worked, with the Los Angeles Times dubbing it one of the best shows of the year. But TMZ was also among the first to report that NBC removed a series of jokes about Selena Gomez and her kidney transplant, so the reboot's updated comedic style might not be 100% flawless.