The Forgotten Charlie Hunnam Adventure Movie Heating Up On Amazon Video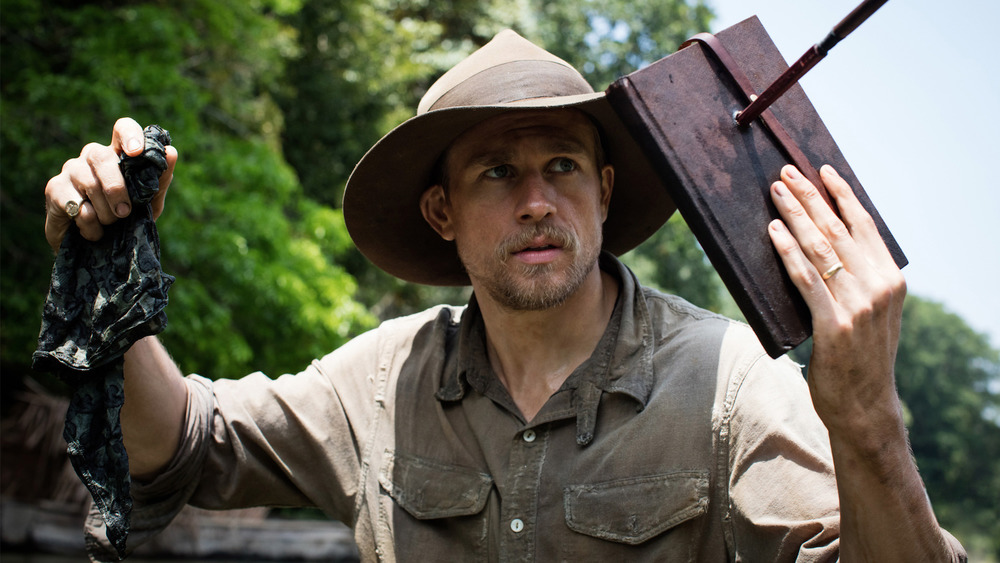 Amazon Studios
When an actor gets famous, it's easy to only think of their big blockbuster roles. But a lot of the time, there are smaller projects of theirs that you might've missed, hidden gems right under your nose. For a star like Charlie Hunnam, most people know him from action flicks like Pacific Rim and King Arthur: Legend of the Sword, or the role he's most famous for, playing Jax in seven seasons of Sons of Anarchy. That's all well and good, but there's a big chance you've missed some of his best work in more niche films. These under-appreciated roles include Dr. Alan McMichael in Guillermo del Toro's Gothic romance Crimson Peak, and Sgt. O'Neil in the period drama True History of Kelly Gang, loosely based on the story of real-life Australian outlaw, Ned Kelly. 
Another one you definitely need to check out? Hunnam's portrayal of a British explorer named Percy Fawcett in the movie The Lost City of Z, currently getting a lot of well-deserved attention on Amazon Prime Video. 
Also starring Tom Holland and Robert Pattinson, two other English actors well-known for major studio roles, The Lost City of Z is a biographical drama based on the book of the same name by David Grann, about the 1925 disappearance of Fawcett. Alongside his son Jack, Fawcett entered the Amazon in search of a mythological city referred to as "Z," and never came back out.
Charlie Hunnam gets lost in the Amazon in The Lost City of Z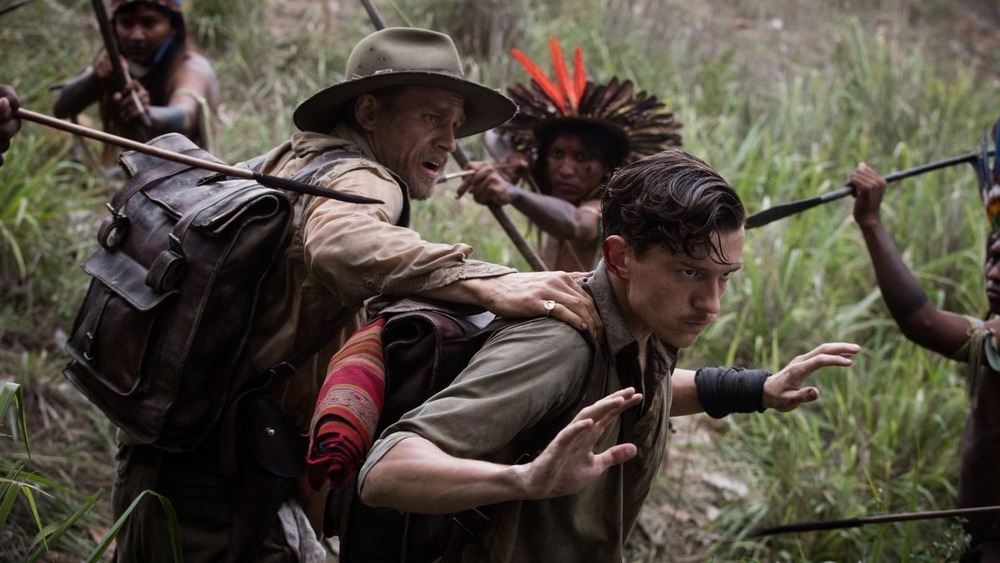 Amazon Studios
The Lost City of Z follows Fawcett and his crew on early ventures into Brazil and the Amazon as they encounter native populations and natural predators. Fawcett hears from a scout of an ancient city covered in gold, situated deep in the Amazon. After finding some pottery and old text that support the claims, he makes it his lifelong mission to find this place called Z. After many trips back to the Amazon, Fawcett has little luck, deciding to try one last time in 1925, bringing his son Jack, now an adult, with him.
Although it is technically based on a true story, The Lost City of Z definitely dramatizes Fawcett's story, painting him as a hero, while others have more negative interpretations of the explorer and his actions. Historian John Hemming wrote of the book and subsequent film for The Spectator, calling out the film's portrayal of Fawcett as "one of Britain's greatest explorers," saying that in reality, he was "a surveyor who never discovered anything, a nutter, a racist, and so incompetent that the only expedition he organised was a five-week disaster."
Of course, movies are an experience of the imagination, so you expect them to stray from the truth a bit. The Lost City of Z was well-received by critics, earning an 87% on Rotten Tomatoes, with many praising the storytelling and Hunnam's "masterful performance as its complex protagonist." Real or not, The Lost City of Z is an exciting adventure about a British explorer trying to achieve his dream, and a guaranteed must-watch on Amazon.