Rowan Blanchard Dishes On Her Game-Changing Role As Snowpiercer's Alexandra - Exclusive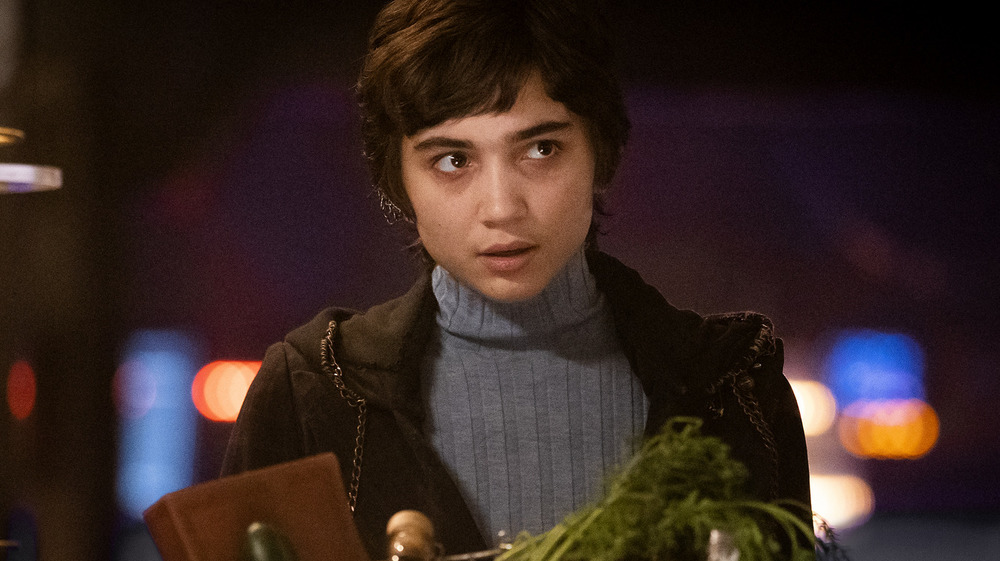 David Bukach/TNT
Snowpiercer is back. 
Season 2 of the TNT series — based on the 2013 cult film of the same name by Academy Award-winner Bong Joon-ho — premiered on January 25, picking up where season 1 left off. After a successful revolution aboard the nonstop train that circles the globe, keeping its passengers alive amidst a global-killer ice age, the balance of power has shifted in favor of de facto leader Andre Layton (Daveed Diggs) and the tail-end stowaways, who now have the former "voice of the train" Melanie Cavill (Jennifer Connelly) on their side.
But just when you thought Snowpiercer couldn't get any better, enter two new characters who amp up the action and intensity: Sean Bean's elusive but all-powerful Mr. Wilford, and Rowan Blanchard's Alexandra, Melanie's long-lost daughter. While Bean has an illustrious four-decade career of devilishly good roles under his belt, from Game of Thrones to the Lord of the Rings trilogy, Blanchard is a relative newcomer at 19 years old — yet she steals the show just as much as Bean does.
Blanchard, who began acting in 2006 at the age of five, landed her first high-profile role in 2010 alongside Jennifer Lopez and Melissa McCarthy in the rom-com The Back-up Plan. In 2011, she was cast in Spy Kids: All the Time in the World, and found breakout success two years later in the Disney Channel series Girl Meets World, a spin-off of the hit show Boy Meets World. She then landed a recurring role on the blockbuster ABC show The Goldbergs, as Adam's girlfriend Jackie. Now, as Snowpiercer's Alexandra, Blanchard hopes to put the Disney Channel in her past and step into meatier and more mature roles.
In an exclusive interview with Looper, Blanchard discussed her Snowpiercer role and how it has changed the trajectory of her career.
Snowpiercer's Alexandra is different from any other character Rowan Blanchard has played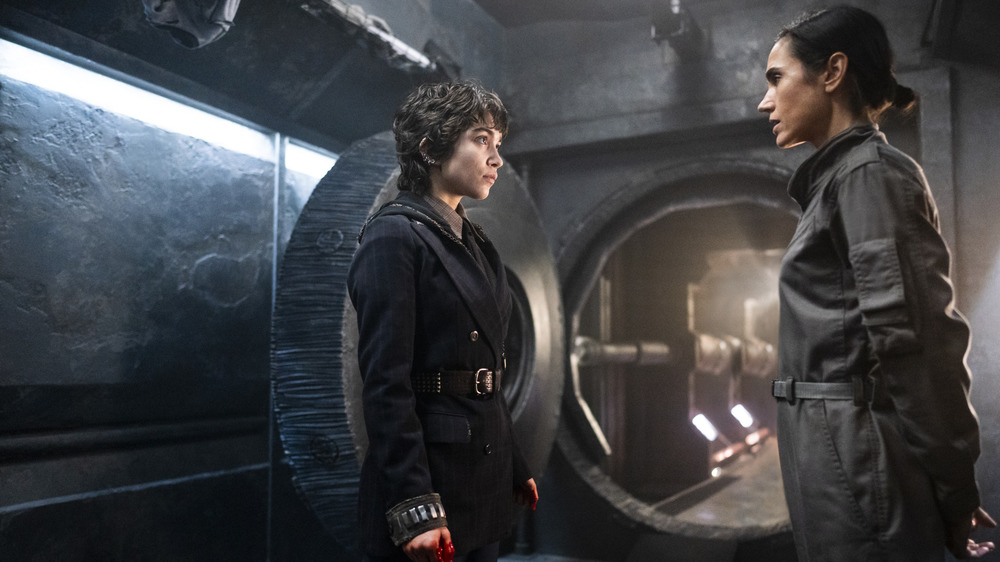 David Bukach/TNT
Dark and gritty, Snowpiercer is about as far opposite of the Disney Channel as an actor can get — and not that easy of a transition to make in Hollywood. But Blanchard has jumped into the role whole-heartedly.
"I'm attracted to anything that challenges me, and Snowpiercer is a genuinely challenging — but fun — project," Blanchard told Looper. "I had never done anything that was action and set in the future, so that was really exciting for me. And it's a cool opportunity to get to figure out how to play these high-stakes, intense situations and make them [feel] real."
Looking back on her career so far, Blanchard sees her Snowpiercer character Alexandra as unique from any other role she's ever had, admitting that none of her previous characters would have been able to survive on Snowpiercer or its newly adjoined counterpart Big Alice.
"I don't know if anybody's supposed to have an easy time living on Snowpiercer," she said. "But Alex is quite adaptable and smart, so I don't think any other character I've played would handle it as well as her, because she's definitely the most vocal and direct — and hardened and jaded — character I've ever played."
In addition to challenging herself with more weighty roles, Blanchard has gained much insight into her craft by working so closely with Bean and Connelly, who won an Oscar in 2001 for her role in A Beautiful Mind.
"Jennifer is definitely the most professional and careful person I've worked with, and her work ethic and her brain are really amazing," noted Blanchard. "Being around her was super inspiring, and I felt really grateful for all of my scenes with her. Any time we were on set together, I felt like it was a really nice opportunity for me to watch and learn and take things in, which I really value as a young actress."
Snowpiercer airs on TNT on Mondays at 9 PM EST. The second episode of season 2, entitled "Smolder to Life," airs tonight, February 1.