WandaVision Creator On How Her Work On Black Widow Influenced The Series - Exclusive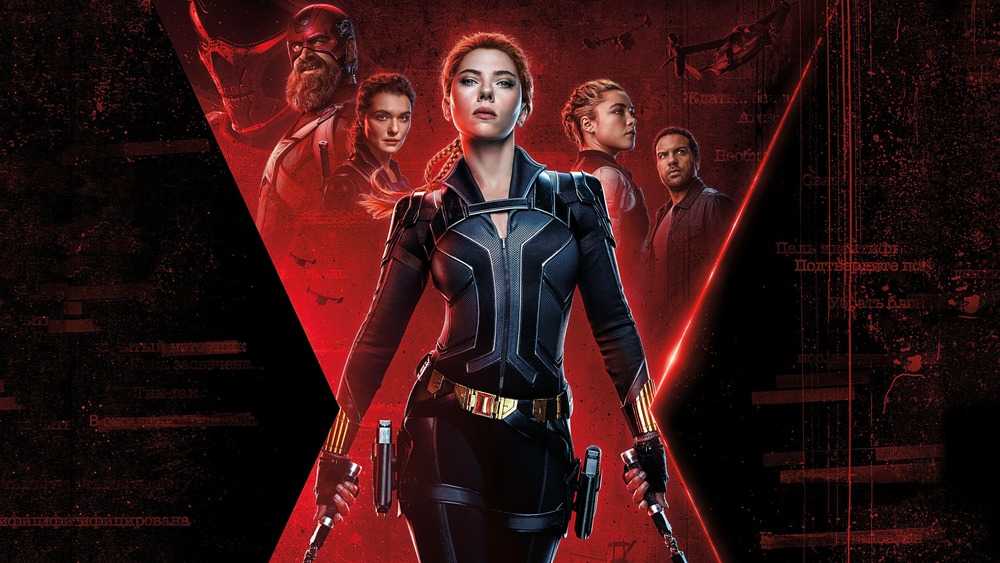 Disney/Marvel Studios
If the Marvel Cinematic Universe has proven anything to fans, it's that anyone involved in a Marvel Studios production is effectively involved in all Marvel Studios productions. That's because, as fans have gleefully discovered since Iron Man was released in 2008, any characters or narrative threads could eventually weave their way from one Marvel project to another.
Marvel fans are discovering the joy of a sprawling shared universe all over again with the debut of the series WandaVision on Disney+, where Marvel worlds new and old are colliding. As WandaVision begins, the lives of Wanda Maximoff, a.k.a. Scarlet Witch (Elizabeth Olsen), and Vision (Paul Bettany) are playing out in an idyllic classic sitcom landscape, while glimpses of the story that's really going on around them begin to poke through the façade.
Working on WandaVision has been a particularly unique opportunity for series creator and head writer Jac Schaeffer, who also had the opportunity to write the screen story for the hotly anticipated Scarlett Johansson feature Black Widow. In an exclusive interview with Looper about WandaVision, Schaeffer explained how her work on both the surreal streaming series and the big screen Black Widow adventure informed each other.
"In terms of process there was some cross-pollination for me, just because I worked on Black Widow first," she explains. "There was a tremendous learning curve for how Marvel operates, and what their philosophies are in terms of story and character and even [when the projects are] released. That was incredible, to learn all of that, and then I think I brought many of those lessons to WandaVision. But they're very different projects because one is a feature and one is TV, and it was very exciting to be a part of WandaVision at the time, because this was one of the first shows being put together [in the MCU]. So, there was a lot of discovery there. I feel very lucky to have been there at that time."
Tuning into WandaVision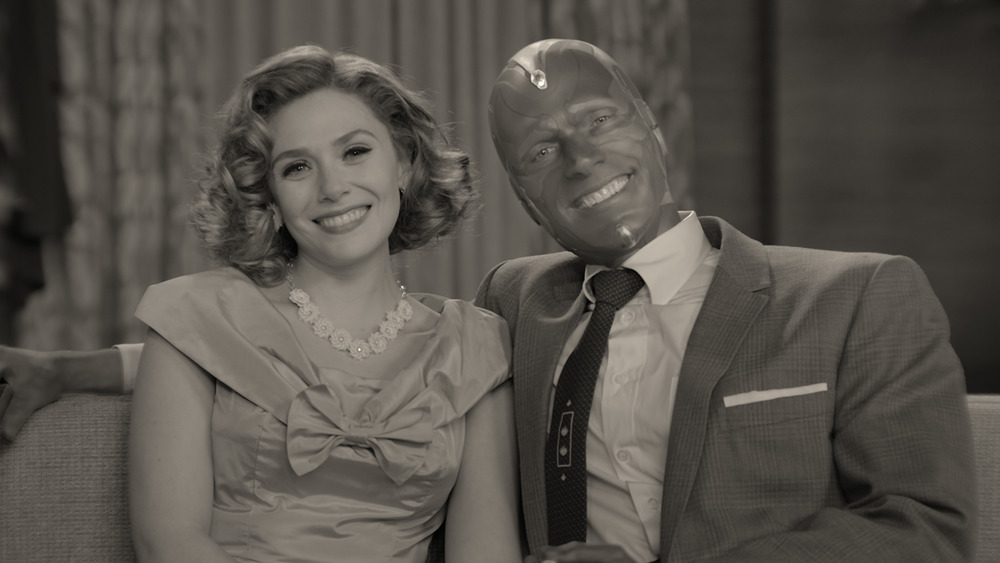 Disney/Marvel Studios
Schaeffer tells Looper that after she first learned WandaVision was in the works, she was "instantly intrigued and desperately wanted to be a part of it." The writer then met with Marvel Studios president Kevin Feige to pitch her vision (so to speak) for the series.
"I spoke with my producer, Mary Livanos, quite a bit before I met with Kevin and they had the concept of WandaVision and sitcoms... and they had a lot of different ideas, notions, and visuals, and it was all really exciting. It was like a fabulous Halloween candy bag full of wonderful goodies," Schaeffer enthuses. "So, I took some time with it and came up with what I thought would be a compelling throughline to unite all of these ideas and pitched it. It was a very comprehensive pitch and it broke everything into episodes and they liked it. I put a room together and worked with my team to make it a reality."
WandaVision is streaming now on Disney+ with new episodes dropping every Friday. Black Widow is currently set to be released in theaters May 7.