The Gritty Action Thriller That's Exploding On Netflix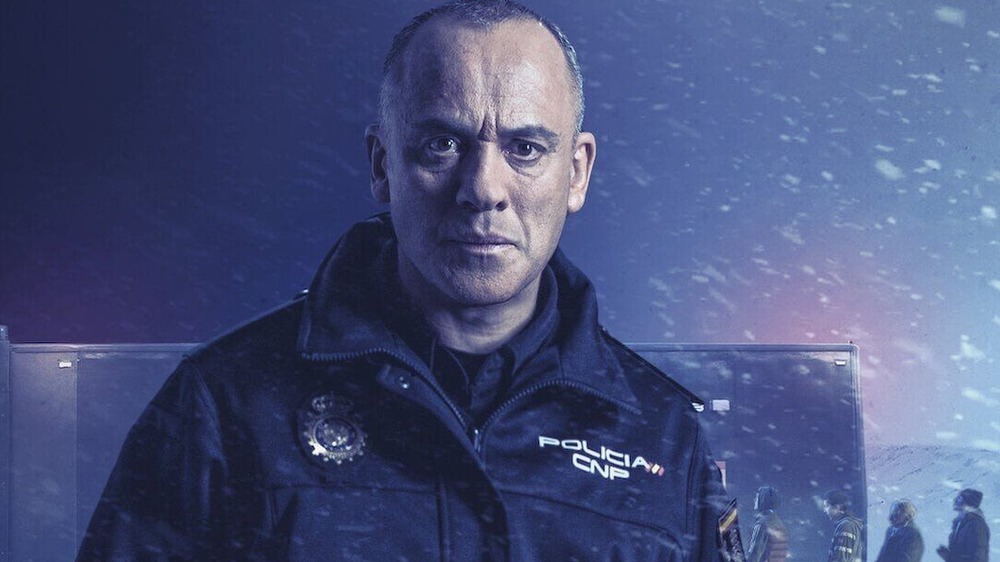 Netflix
If there's one thing that's universal in most languages across the world, it's the joy of a relentless thriller. As we've seen time and time again, Netflix viewers are ready, willing, and eager to queue up action flicks from all over the globe to get their fix of white-knuckle tension. Case in point: an action thriller from Spain is currently the most-watched movie on Netflix in the U.S.
Below Zero (Bajocero in its native Spanish) is about Martin (Javier Gutiérrez), an unremarkable police officer tasked with driving a prisoner transport van on a particularly frigid and foggy winter night. What begins as an annoying assignment quickly turns into a fight for survival when the transport van is ensnared in a trap on a deserted road. With his colleague missing, a van full of criminals, each with their own motives for potentially facilitating the attack, and a mysterious outsider hiding somewhere in the dark night, Martin has to muster strength and wits to keep the situation from boiling over into full-blown chaos.
The film has a premise that oozes tension and suspense and an everyman protagonist who finds himself forced to become a hero — both elements that have made for great thrillers in the past. And that's no coincidence, as director Lluís Quílez drew inspiration from some of the best the genre has to offer.
The genre masters that inspired Below Zero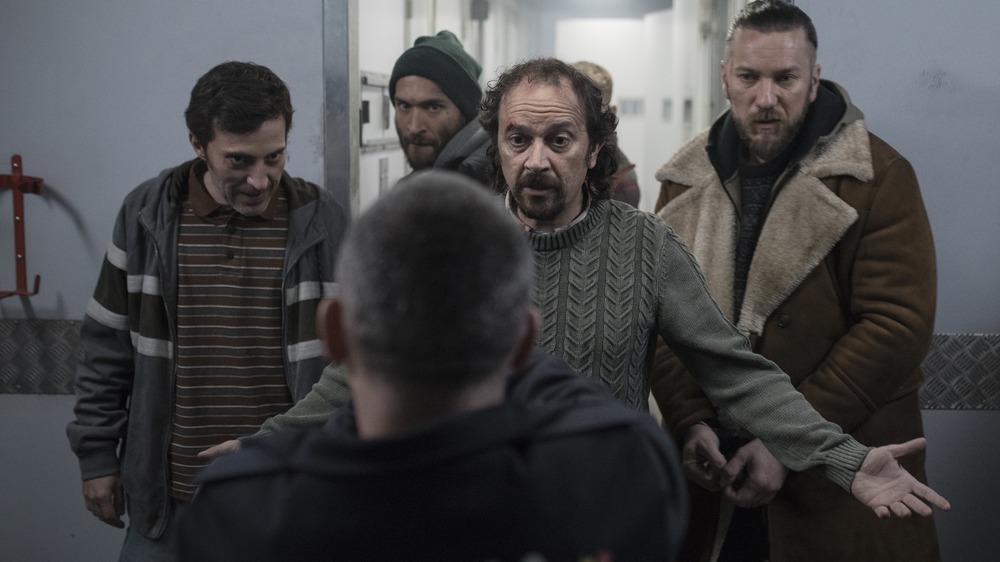 Quim Vives/Netflix
The claustrophobic settings and high stakes of Below Zero combine to make a thriller that's hard to look away from. In an interview with Inside Media, director Quílez cited masters of building tension as some of the big influences on how he paced and plotted his movie.
When speaking about what inspired Below Zero, Quílez gave credit to both classic master of suspense Alfred Hitchcock and "John Carpenter's '80s cinema." He went on to extrapolate on how those reference points informed the movie, saying, "[An] interesting idea in the plot is to see how different men like this guard and the prisoners are forced to communicate with each other — which, by the way, is what happens in Assault on Precinct 13 by Carpenter. [Martin] is an everyday, unheroic type who finds himself in an exceptional situation that's much bigger than he is."
For the most part, it looks like critics think those references served Quílez well. Below Zero currently has an 80 percent approval rating on Rotten Tomatoes (albeit with only five reviews), with most critics applauding the tension the movie manages to build, even if they didn't completely buy the story and script. Over at Decider, Johnny Loftus wrote in his review, "With its white-knuckle sense of atmosphere and ever-dwindling list of who's still breathing, Below Zero builds to its climax with a bead drawn on desperation."
You can judge for yourself by checking out Below Zero on Netflix now.