The Ending Of Taken 3 Explained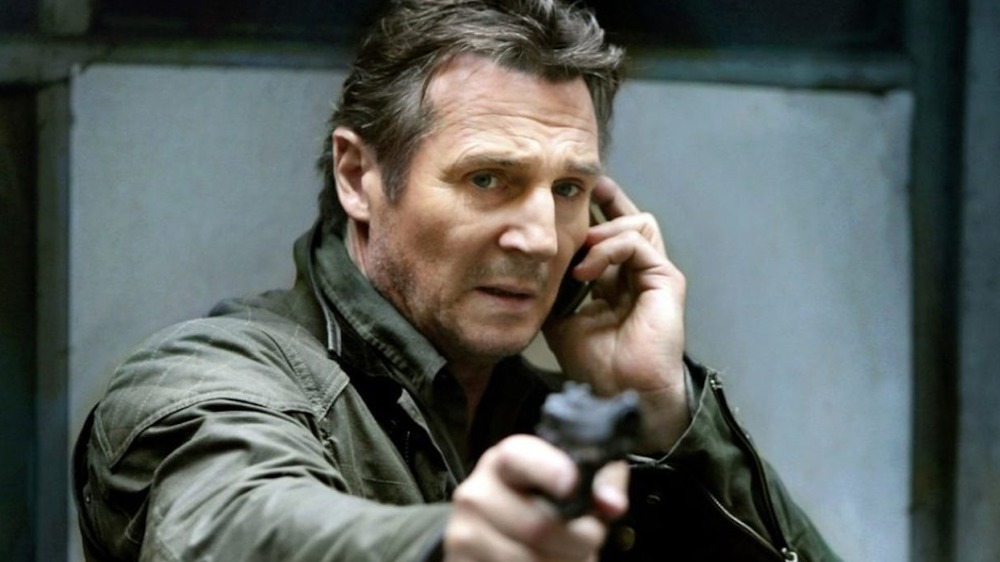 20th Century Studios
Contains spoilers for the Taken franchise
Back in 2008, Liam Neeson's first Taken film delivered a genuinely surprising thriller that had a compelling story as well as a healthy dose of R-rated violence. It wasn't surprising that writer and director Luc Besson was persuaded to kickstart a franchise revolving around Neeson's Bryan Mills in the years after. Fast-forward to 2014, and the third film in the franchise, Taken 3, sees Bryan framed for the murder of his ex-wife Lenore (Famke Janssen). How unlucky can one former CIA operative with the skills to hunt people down and murder them in a million different ways be?
After slaughtering his daughter's kidnappers in Taken and then facing the consequences of his actions in Taken 2, the third film in the franchise heads in a slightly different direction. There's no international jet-setting this time around, instead Bryan Mills has to face a threat inside his own family on home soil. His ex-wife's new husband (played by Dougray Scott) frames Bryan because he kept seeing Lenore after promising not to. That's right: Taken 3 is actually about the fragile male ego — just with added torture, gunfights, and explosions.
Essentially, Lenore Mills-St. John is killed so that her husband Stuart St. John can collect the $12 million life policy as part of a deal he made after owing money to an ex-Spetsnaz agent named Oleg Malankov (Sam Spruell). But the seedy villain reveals that Bryan was let loose on the Russians so he'd kill them all, wiping out Stuart's debt. How convenient for Stuart.
A full-circle moment, and looking beyond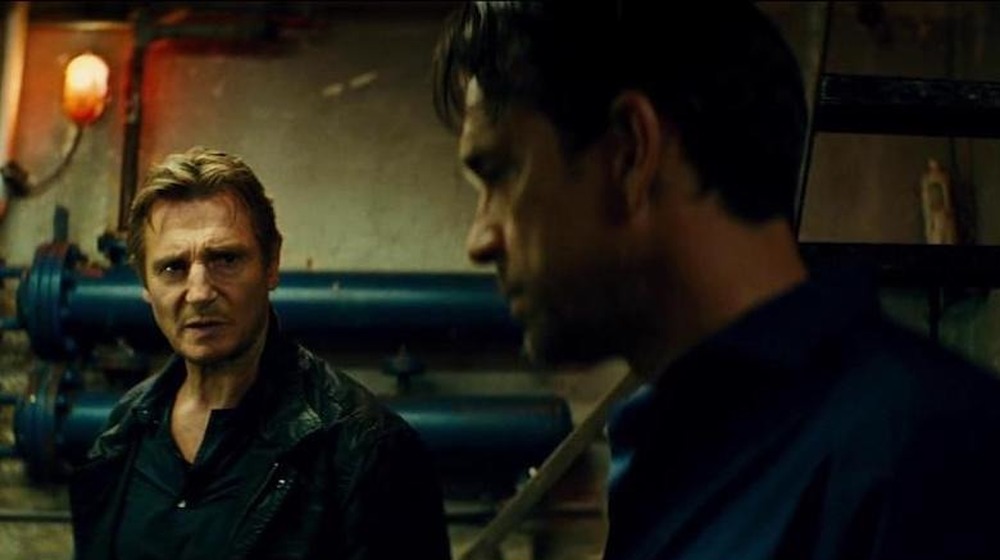 20th Century Studios
In a desperate bid to keep that eye-watering $12 million for himself, Stuart manages to kidnap Bryan's daughter Kim to try to flee the country. There's clearly an attempt at bringing the Taken franchise full-circle since Bryan is once again having to save his daughter from a kidnapper. Obviously, this is a Liam Neeson film, so he saves the day and even kindly lets Stuart live to set an example for his pregnant daughter.
In the wake of Lenore's death and Stuart's subsequent arrest, Bryan clearly learns to accept that his daughter has her own path as a mother now. And in a slightly awkward conversation, Kim tells him that if her unborn child is a girl, she'll call her Lenore. How cute, but we'd bet money on Bryan teaching his granddaughter to become a ruthless secret agent one day. Or maybe that would be Taken too far.
For anyone still wanting to see more from the Mills family, there was briefly a Taken TV series on NBC in 2017, starring Clive Standen as a younger Bryan Mills. It explored his journey to becoming the CIA super-spy that audiences know and (begrudgingly) love, but unfortunately, the series won't ever chart his full career or even retool the franchise: Taken was cancelled after poor reviews and ratings following its second season. (It was Taken off air, if you will.) So until the inevitable reboot from Netflix, Amazon, or another streaming service, that's all for the franchise for the moment.