Why Chango From American Gods Season 3 Looks So Familiar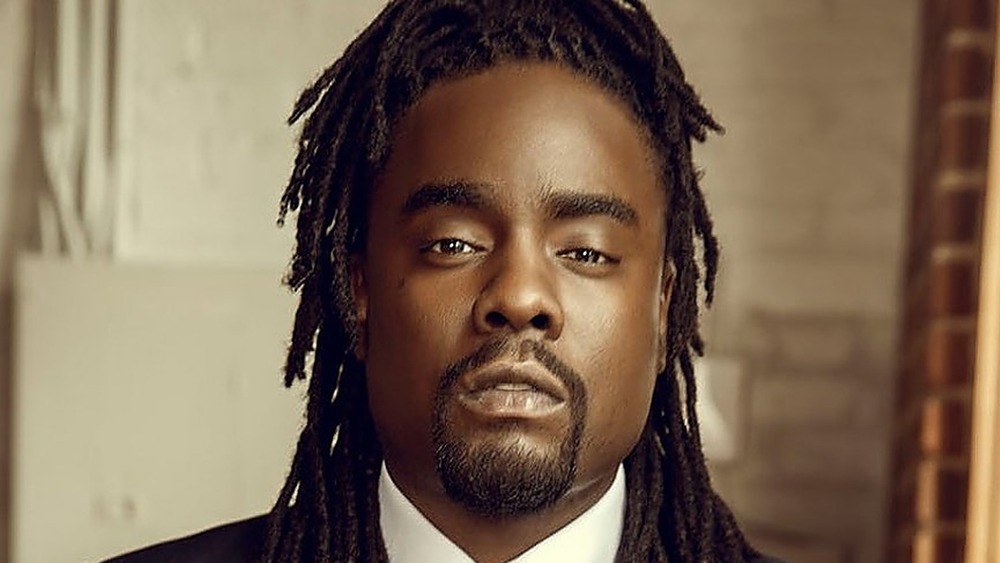 Starz
With the long-awaited American Gods season 3 premiere comes another wave of deities and an expanding list of actors who give the famous Niel Gaiman tale about a battle between gods even more dimension.  
Missing a few characters of color that earned it so much critical acclaim in season 1, as reported by Variety, Shadow's (Ricky Whittle) latest adventure sees him moving to the small, snowy town of Lakeside, Wisconsin. It's all to become his own person following the revelation that the god he had been working for — Mr. Wednesday (Ian McShane) — was not only Norse god Odin, but his father. In the process, he'll unearth a secret that raises questions about his own divinity and his place among the gods. 
Those questions will take him on a journey led by the Orishas, the gods of Shadow's Black ancestors. With their help, he'll have to make the ultimate choice: be "a god seeking veneration," the series official synopsis promises, "or a man in service of the 'we.'" Alongside the Gaiman supported exit of one character will be new faces of old gods like Mr. World, with Danny Trejo of Machete Kills and Dominique Jackson from Pose taking on iterations of Crispin Glover's character. Fans can also expect new humans — including one that surprised even Gaiman — and several new gods, Orisha Oshun (Herizen Guardiola), an African goddess representing love and fertility, and her partner, Chango. 
The face of the African god is likely familiar to those who know the Billboard 200 charting rapper and artist Olubowale Victor Akintimehin by his stage name: Wale. Here's where you've seen the man behind Chango before.
Wale had a cameo in HBO's Crashing and appeared in an indie crime anthology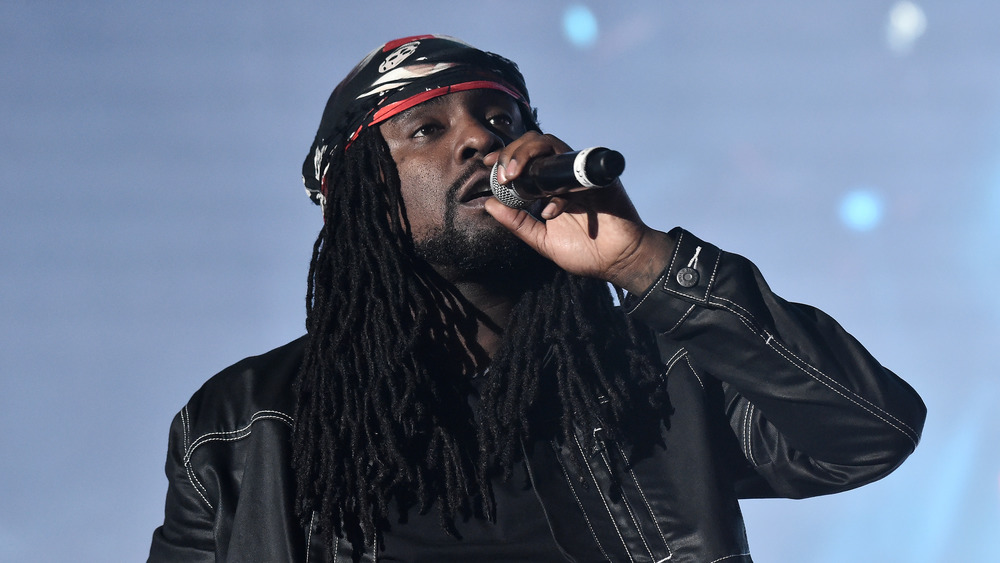 HBO
Chango is Arisha's partner and a character who doesn't actually appear in Gaiman's novel but appears as a figure in several African religions. According to Entertainment Weekly, the diety is "a fiery, silver-tongued Orisha" who has a significant connection between Shadow and his unexplored past. Arming himself with two axes, this warrior spirit has an "electrifying charisma" and "selfless passion, Bleeding Cool reports, and is slated to make his debut in episode 4, "The Unseen." 
In addition to his appearances as Chango in season 3 of American Gods, Wale has a handful of other screen credits to his name. That includes a season 2 appearance on HBO comedy Crashing as a rapper trying to sell his mixed tape to series star Pete Holmes' fictionalized version of himself (via Complex). After sharing the struggles of his hustle, including police racism, general air pollution, and the strain of having to stand "all day, all night," Holmes tells Wale he doesn't want the $10 tape. That incites the rapper to charge Holmes with racism, declaring, "Another white man taking advantage of another brother, huh? It's always a racial thing in America. And your white guilt is showing all over the place."
He also more recently appeared as James Wallace in DC Noir, a 2019 four-part crime anthology based on a series of shorts written by novelist and screenwriter George Pelecanos, former writer and producer for HBO's The Wire. Filmed entirely in the nation's capital and screening at film festivals like Tribecca, the indie series follows a young man and veteran cop navigate the city's rough underbelly; two friends have their relationship tested after a drug deal goes south; an adulterous duo who plan the murder of a spouse; and another man who has fallen from grace as he attempts to find redemption in a single act. 
Wale's music has been featured in the Fast franchise and in several HBO series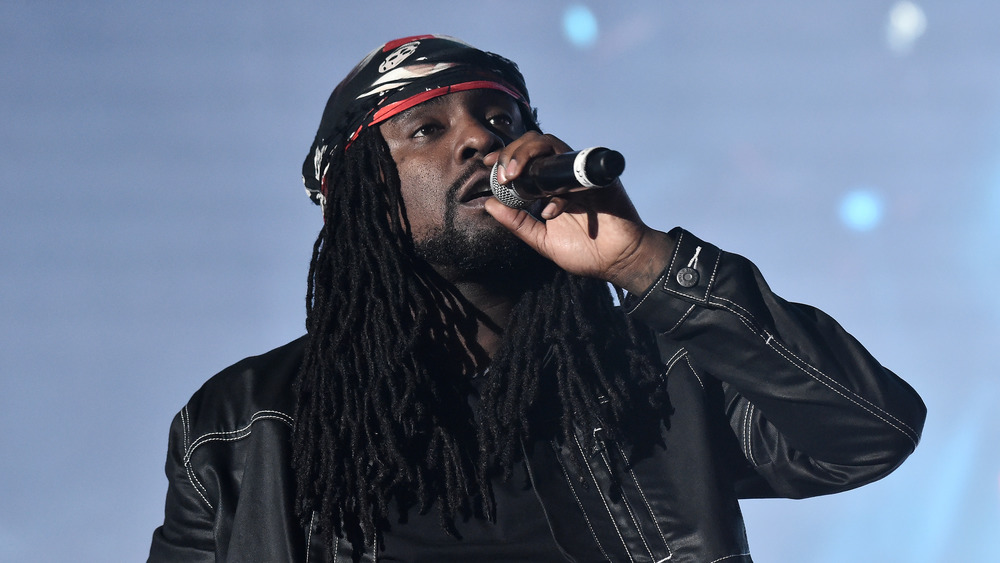 Steven Ferdman/Getty Images
If you haven't caught one of Wale's few on-screen performances, you'll likely have heard the DC-born rapper and songwriter on several film and TV series soundtracks, if not one of the Grammy-nominated artist's chart-topping singles and albums. After rising to prominence in 2006, he's dropped several mixtapes and albums featuring music industry mainstays like Mark Ronson, J. Cole, Pharell, Chance the Rapper, Kid Cudi, Rihanna, Lady Gaga, Diplo, and even John Mayer. The professional wrestling fan also hosts the annual WaleMania weekend, which brings together wrestle talent and fans, features panels, and a party and performance by Wale. 
In terms of his screen-related music work, Wale has appeared on the soundtrack for Epix's American Gangster prequel Godfather of Harlem, with songs "Everything's for Sale" and "Hallelujah." In addition to making frequent appearances on HBO series soundtracks, including Issa Rae's award-winning HBO comedy Insecure and fellow HBO comedy-dramas Entourage and Girls, he's also had his songs on notable films. In 2016, his song "Bounce It" appeared in the Sasha Lane and Shia LaBeouf-led drama American Honey, and in the same year, had the track "Live Forever" included in the Netflix drama Birth of A Nation's soundtrack. But Fast & Furious fans may also recognize the rapper, whose had two songs serve as background tracks on two separate franchise installments — Hobbs & Shaw and Fast 7. 
While it's not yet clear exactly how Wale will appear as Chango, considering his musical skill, bringing in his vocal talent would certainly add several compelling creative layers to this series-exclusive god.