The American Gods Season 3 Character That Surprised Neil Gaiman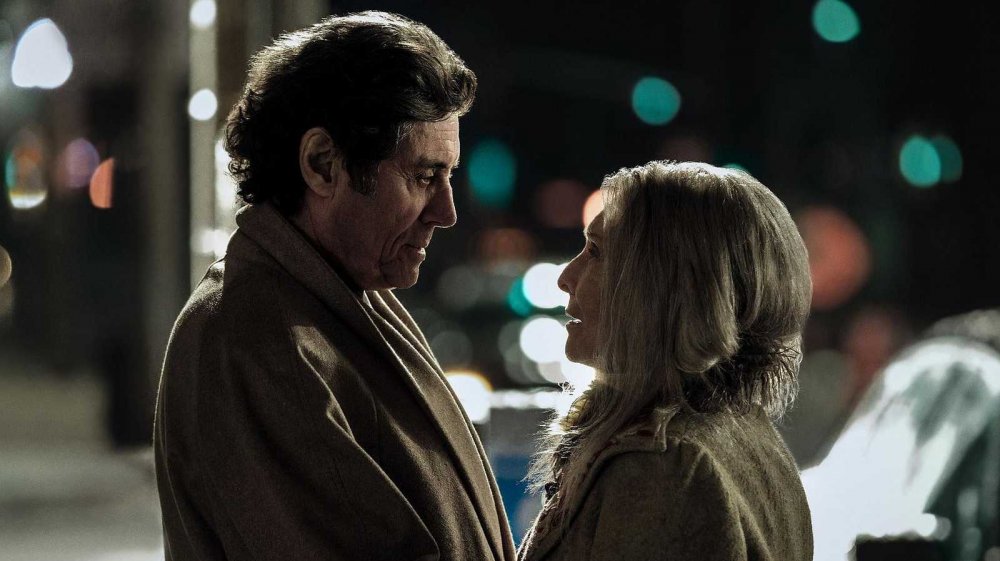 Starz
American Gods, the popular series based on the novel of the same name by Neil Gaiman, is one of the most successful fantasy shows currently on television. With its intricate storytelling and its impressive special effects, American Gods has been nominated for two Primetime Emmy Awards, and many fans are eagerly awaiting the premiere of season 3. At New York Comic Con 2020 on October 9, Gaiman and the cast gathered to take place in a virtual panel, wherein they discussed the show's past and future. 
One major highlight of Gaiman's remarks during the conversation came when he discussed how he feels about Cordelia (Ashley Reyes), an original character who wasn't in his novel and who will make her debut on American Gods season 3. Gaiman seemed particularly impressed with Cordelia — a reaction that's especially notable given his role as the writer of the source material.
Cordelia is the 'wild card' of American Gods, and she plays an important role
Gaiman said that Cordelia actress Ashley Reyes, a relative newcomer in the industry, took him by surprise from the start: "Bringing Ashley into the mix, in a role that even I wasn't expecting, has been a delight to watch that play out through the season." 
He added that he wasn't expecting Cordelia to be in the show, but wasn't shy about how impressed with her he's been. "Cordelia is our wild card, and there are so many other characters that we get to fall in love with," said Gaiman.
During the panel, Reyes herself reflected on Cordelia's importance to the show. She shared that Cordelia "brings the humanity out of Mr. Wednesday," the charismatic, conniving Old God played by Ian McShane. For Reyes, Cordelia's technological brilliance and her intellect make a strong impression on Mr. Wednesday as well, allowing them to form a distinct bond on American Gods season 3. It'll certainly be interesting to see how they complement each other.
Reyes also discussed Cordelia's relationship with Mr. Wednesday's bodyguard Shadow Moon (played by Ricky Whittle), which differs from her connection with Mr. Wednesday. "I'd say the relationship between Cordelia and Shadow is, at first, we don't know if they're gonna get along too well because she's kind of like, 'You've been replaced buddy,' a little bit," said Reyes. Don't worry, though – she clarified that Cordelia and Shadow Moon do eventually grow closer together.
Right now, fans don't know too much about American Gods season 3, but Gaiman's praise of the character during the show's NYCC panel makes it clear that Cordelia will be an impact player when the new season finally arrives sometime in early 2021.