We Finally Know The Release Date For American Gods Season 3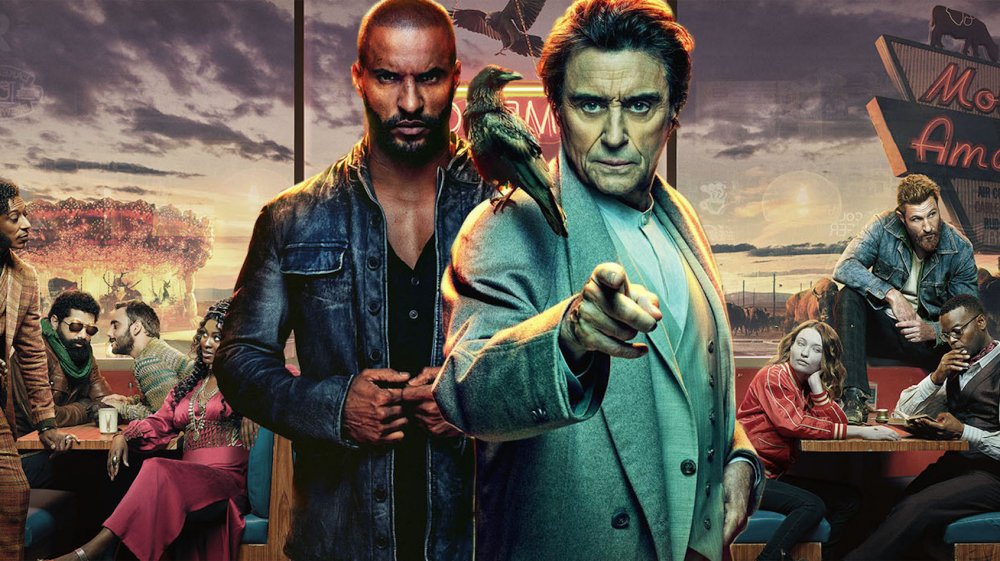 Starz
If Neil Gaiman is going to continue his uphill climb to challenge Stephen King for the title of "Most Adapted Genre Author," he's going to have to bully the TV folks into a more consistent production schedule for American Gods.
Starz' premium cable adaptation of Gaiman's landmark work has been one of the most troubled productions this side of ... Neil Gaiman's Sandman (which actually just started shooting). The first season premiered way back in 2017, and was met with somewhat mixed fan appraisal. While many praised the central performances of Emily Browning, Ricky Whittle, and Ian McShane, some criticized the first season's ponderous pacing and a few inexplicable changes to the source material, presumably intended to pad what is a pretty lean and effective story in novel form.
All that said, enough fans showed up for it that Starz renewed the spendy series for a second season (with a few creative changes), which premiered back in March of 2019. While it's been known for some time that the premium cabler ordered up a third helping of the neo-mythological thriller, everyone working on the project has been surprisingly mum about the potential release date.
Fear not, patient fans of American Gods. Gaiman himself, who serves as an executive producer on the series, recently took to Twitter to proclaim an official release date — and it may be even sooner than you think.
American Gods season 3 is coming in January 2021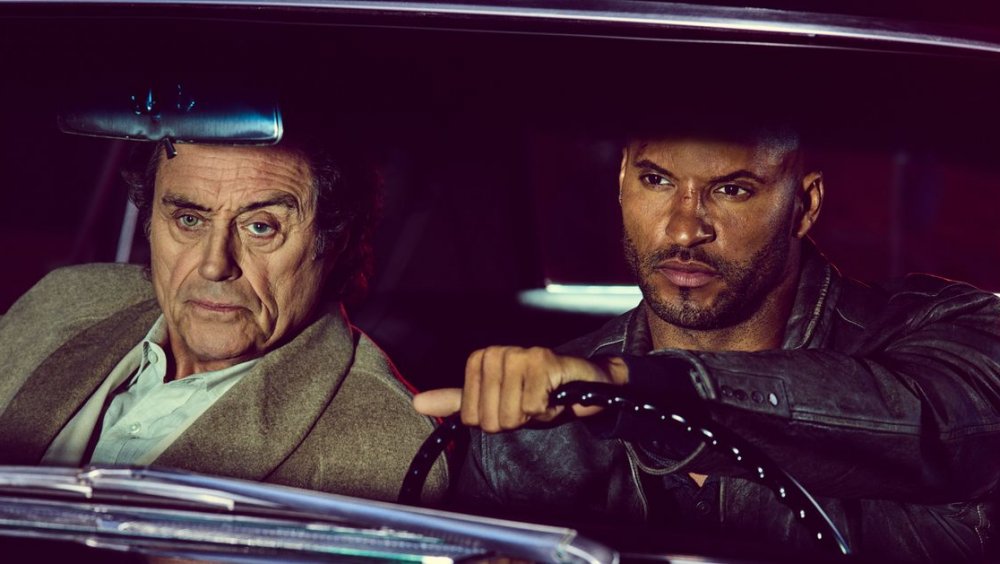 Starz
To crib a cryptic message from Gaiman's novel, season 3 of American Gods is in the trunk.
On October 27, @neilhimself tweeted out, "Everything you wanted to know about when American Gods Series 3 is starting in the US. (I've seen finished cuts of the first 4 episodes and rough cuts of all of them. It's really good.) (And it starts internationally the following day.)" The author attached a letter to that tweet confirming that the new season of American Gods (which is apparently pretty good) will premiere in January 2021.
Per Gaiman's letter regarding the delayed third season, "It's full of drama and emotion, the very real and the utterly strange, and it features some of the finest performances the show has yet seen. It brings back favorite characters, some in remarkable new ways, and we will encounter people and gods we've never met before."
Tune in to find out how the next chapter of the war between the old gods and the new for the soul of America shakes out. We know that Shadow Moon (Whittle) and Mr. Wednesday (McShane) will be ready. Will you?