How WandaVision Episode 4 Fills A Gap In The MCU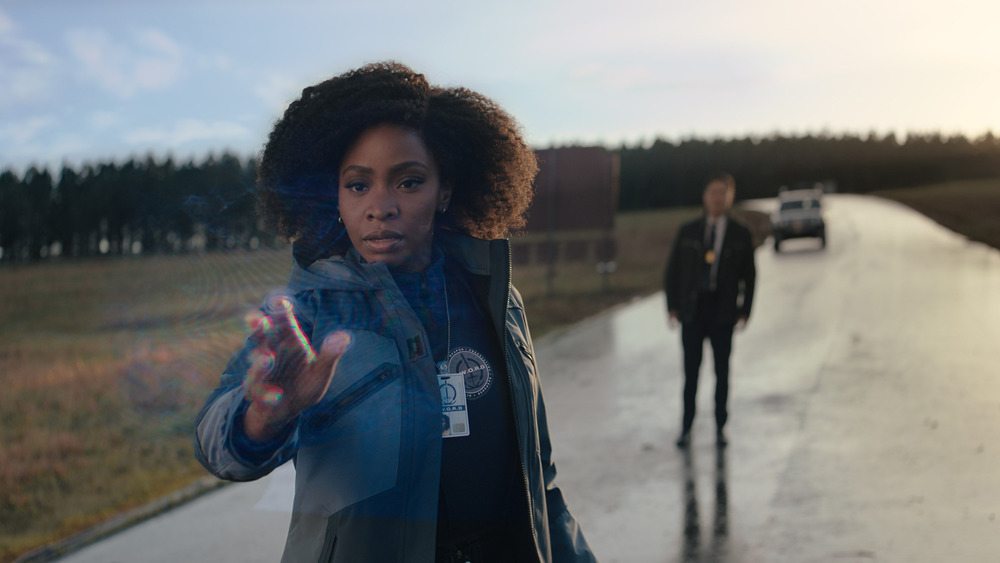 Marvel/Disney+
The fourth episode of WandaVision, "We Interrupt This Program," dropped on January 29, 2021, and revealed the truth behind a crucial moment in the Marvel Cinematic Universe. Spoilers for episode four of WandaVision ahead!
After three episodes chronicling the sleepy suburban town of Westview, New Jersey and its supernatural residents Wanda Maximoff (Elizabeth Olsen) and her android husband Vision (Paul Bettany), WandaVision changed the game in its fourth episode by focusing on the real world journey of Monica Rambeau (Teyonah Parris). In doing so, it gives us the backstory on the younger Rambeau and her mother Maria — who played a pivotal role in 2019's Captain Marvel — as well as a look at one of the most consequential events in the entire MCU.
As the third phase of the MCU drew to a close, the story focused on a snap heard 'round the world by Thanos (Josh Brolin), who aimed to reduce all living creatures on Earth by half. While we saw what happened when Thanos donned the loaded Infinity Gauntlet and snapped his fingers, we didn't get to see the reversal. Here's how the fourth episode of WandaVision fills a major gap in the MCU.
The fourth installment of WandaVision relives a huge MCU moment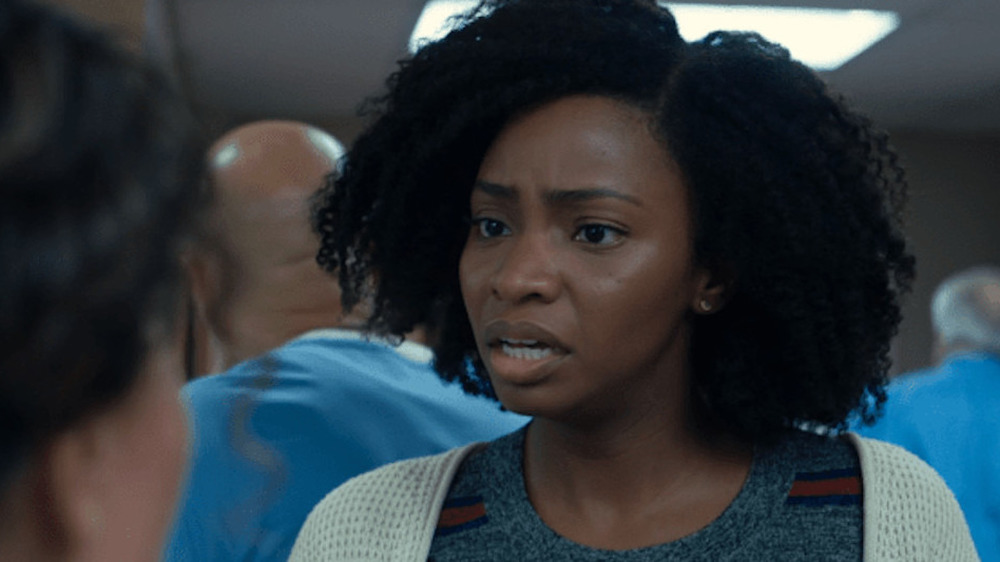 Marvel/Disney+
"We Interrupt This Program" opens on Monica... or, some form of Monica, at least. As Thanos' now-familiar dust regains a human shape, Monica awakens in an empty hospital room chair, and opens the door to find total chaos, with doctors and patients alike running hurriedly through the hallways as more of the missing citizens of the world return to Earth.
Tragically, Monica, who is looking for her mother Maria (played by Lashana Lynch in Captain Marvel), finds out some awful news from Lana Young's Dr. Highland. Monica has been missing for five years, like all the rest of the vanished living beings, and her mother has since died. However, this scene also reveals something super important — specifically, the frenzy that really ensued when Thanos' snap was reversed by Tony Stark (Robert Downey Jr.) in Avengers: Endgame.
The only other MCU movie to take on this issue so far was 2019's Spider-Man: Far From Home, which opens with two high school reporters relaying what's happened, although it takes a much lighter, breezier tone; in WandaVision, viewers get a much darker sense of the difficulties faced by facilities like hospitals that saw patients return from the ether.
The first four episodes of WandaVision are streaming on Disney+ now, and new episodes drop every Friday at midnight PST.