Denzel Washington Has Zero Tolerance For Any Bizarre Jared Leto Behavior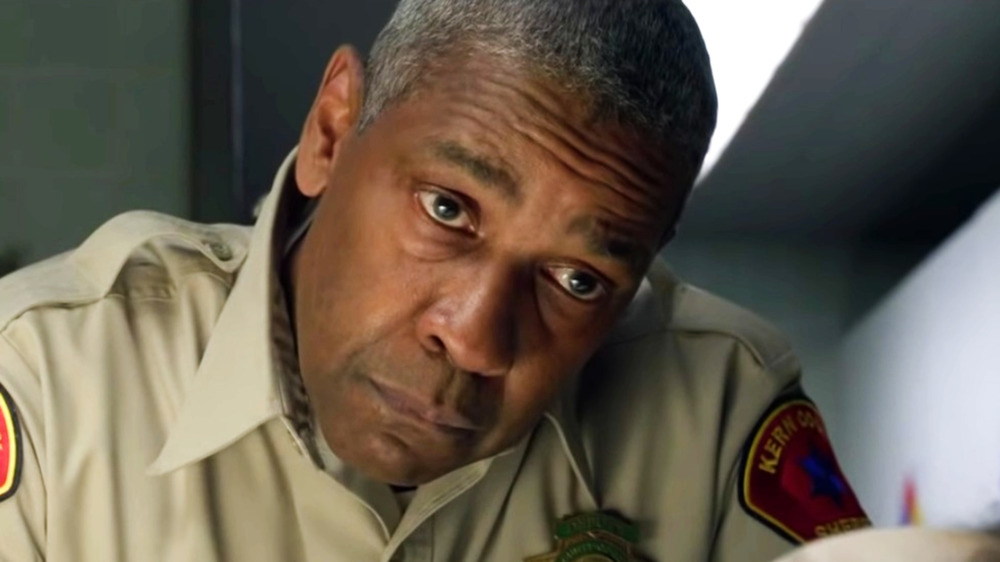 Warner Bros.
Jared Leto has had an interesting career, to say the least. He got his start simply enough on My So-Called Life before making a foray onto the big screen with turns in Fight Club, American Psycho, and Requiem for a Dream. From there, he set his sights on the music industry and found further success as the frontman for 30 Seconds to Mars. He also kind of, maybe, allegedly started a cult that holds summer camps for devotees. 
Through all of this, Leto has attained a larger-than-life status, and it's only been bolstered by some of the interesting stories about him from behind the scenes. Most notably, the actor made headlines while filming Suicide Squad for getting a little too into the role of the Joker. According to reports, not only did he send a dead pig to his fellow cast members, but he also requested everyone in the cast and crew refer to him as "Mistah J" (via MTV). 
It's safe to say that was method acting taken to extreme, and it's all the more bizarre considering the fact that the Joker doesn't do anything like sending pigs to anyone in Suicide Squad. Still, it earned the film a ton of publicity, so it would make sense if he were to carry over that technique into a similar role — namely, that of suspected killer Albert Sparma in the neo-noir thriller The Little Things, which just debuted in theaters and on HBO Max. Fortunately, co-star Denzel Washington has said Leto was on much better behavior during this production. 
Denzel Washington says Jared Leto's previous method acting antics were absent while filming The Little Things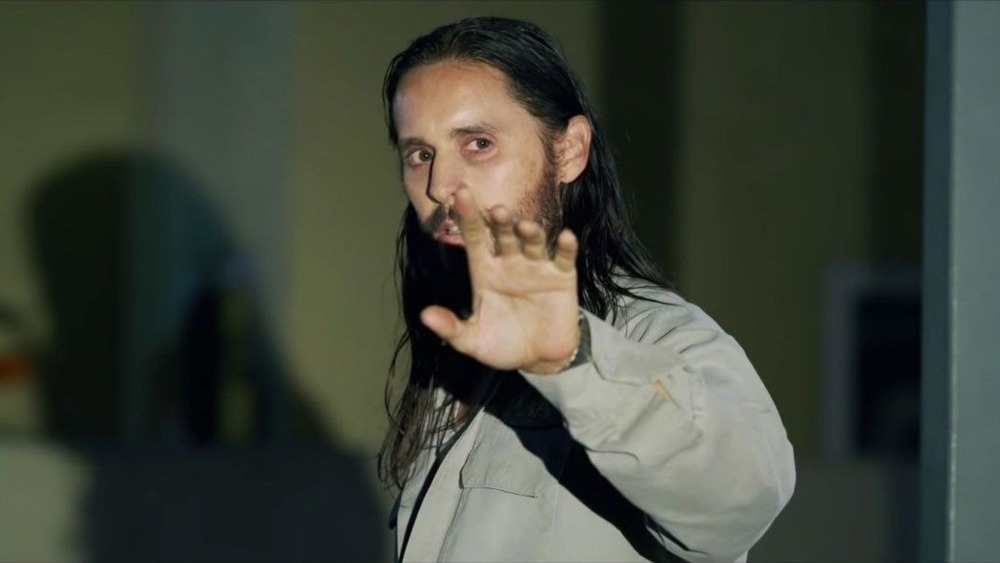 Warner Bros.
The Little Things stars a trio of Academy Award winners, with Washington (Glory and Training Day), Leto (Dallas Buyers Club), and Rami Malek (Bohemian Rhapsody). The gritty thriller follows two cops from different California counties who are on the hunt for a serial killer. Naturally, Leto plays the suspected murderer, and while this role could've allowed him to let his method acting ways come into the picture yet again, Washington set the record straight in an interview with USA Today. 
When the subject of Leto's previous stunts came up, Washington firmly shut it down, saying, "He didn't do any of that with me." It sounds like it was all for the best, as Washington went on to say that "he'd have been paid a visit. That wouldn't happen." It's unclear who exactly Washington would've sent after Leto, but after 40 years in Hollywood, it's probably safe to say he has powerful friends in powerful places. 
In fact, Washington had nothing but kind things to say about working with both Leto and Malek. "There's a whole crop of these younger actors, and it's fascinating to watch them coming up behind me," the veteran performer said. "Unfortunately, we lost one with Chad Boseman... But Jared is one, obviously, and Rami is doing great work. It's inspiring and like a wake-up call. It's like, I have to get my act together here. These guys ain't playing." 
Washington doesn't seem to mind passing the torch, so to speak. In fact, he even paid to send Boseman to the University of Oxford for a theater program in the '90s (via CNBC). It proved to be an investment very much worth making. 
Jared Leto has nothing but respect for Denzel Washington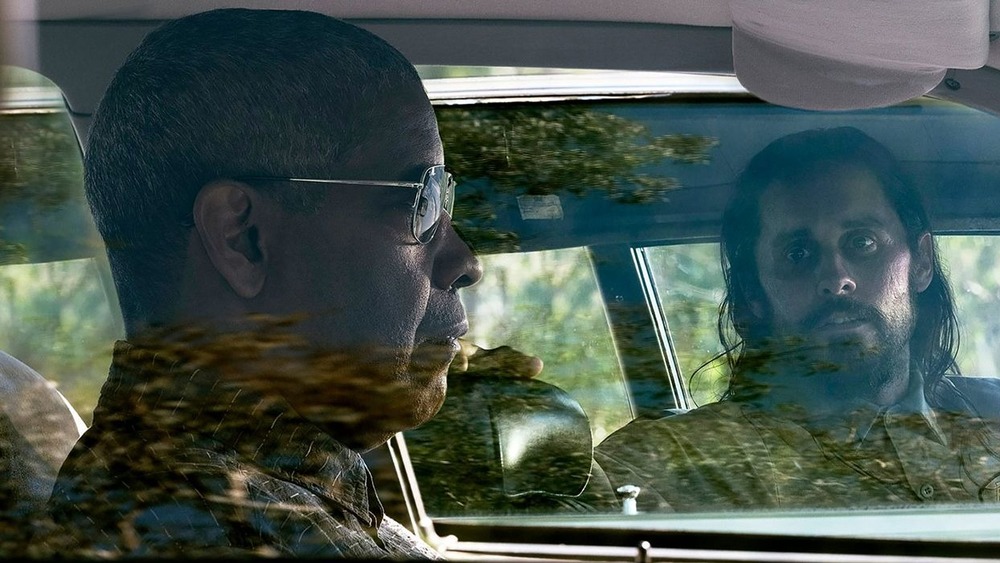 Warner Bros.
When it comes to adoration for one's co-stars, it went both ways on the set of The Little Things. In an interview with Variety's Awards Circuit Podcast, Leto revealed he was hesitant to join the cast of this movie because he had "explored this territory too much." But when you have this kind of talent, you just can't walk away, as he went on to state, "I'm with Denzel Washington and Rami Malek and [writer-director] John Lee Hancock; I thought, 'How can I not be a part of this incredible opportunity?' And I'm really glad that I did. Because it was, it was an absolute adventure."
Leto's certainly no stranger to the industry, but even seasoned veterans get starstruck once in a while, and there was plenty of intimidation to go around on the set of The Little Things. "If he walked in the room, it's still 'Denzel Washington' to me. It's not like, 'Hey, what's up Denzel.' You know, he's 'Mr. Washington,'" Leto explained. "I just have a lot of respect for him. It's not easy to do what he's done. And what he's done is he's been great in every single movie he's ever made."
As expected, Denzel Washington is great in The Little Things, too. It's available to watch in theaters (where they're open) and on HBO Max from now until March 1, 2021.