Emma Caulfield Weighs In On Fan Theories About Dottie In WandaVision - Exclusive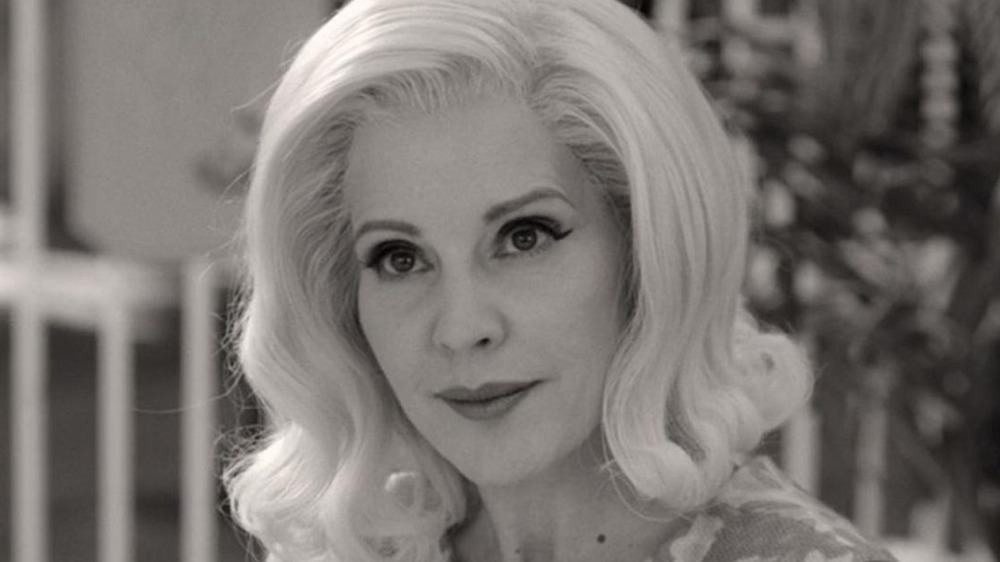 Disney/Marvel Studios
After her blazing debut in the second episode of the Marvel Disney+ series WandaVision as ice-cold Westview Talent Show organizer Dottie, fans began to speculate what kind of role Emma Caulfield had in the much larger story that envelops Wanda Maximoff (Elizabeth Olsen) and Vision (Paul Bettany).
After all, hints began dropping right away in the series' debut that there's much more going on in Wanda and Vision's idyllic life as a classic television sitcom couple, and Dottie appears to be a part of the strange goings-on.
"Something's definitely amiss, right?" Caulfield shares with Looper in an exclusive interview.
Caufield — whose long list of credits includes the series Buffy the Vampire Slayer, Beverly Hills 90210, and Once Upon a Time — says she's active on social media, so naturally she's been following all the fan buzz about WandaVision, and particularly the fan theories surrounding Dottie.
"It's so fun. Yeah, from the moment it dropped or maybe even before... it coalesced right around the same time where it was just, 'Dottie's this, Dottie's that,'" Caulfield says. "I knew that there would be a fan response, and I knew, of course, going in any Marvel project, there's a certain base level of intensity, but the passion with these particular theories is so fun."
Who's that girl?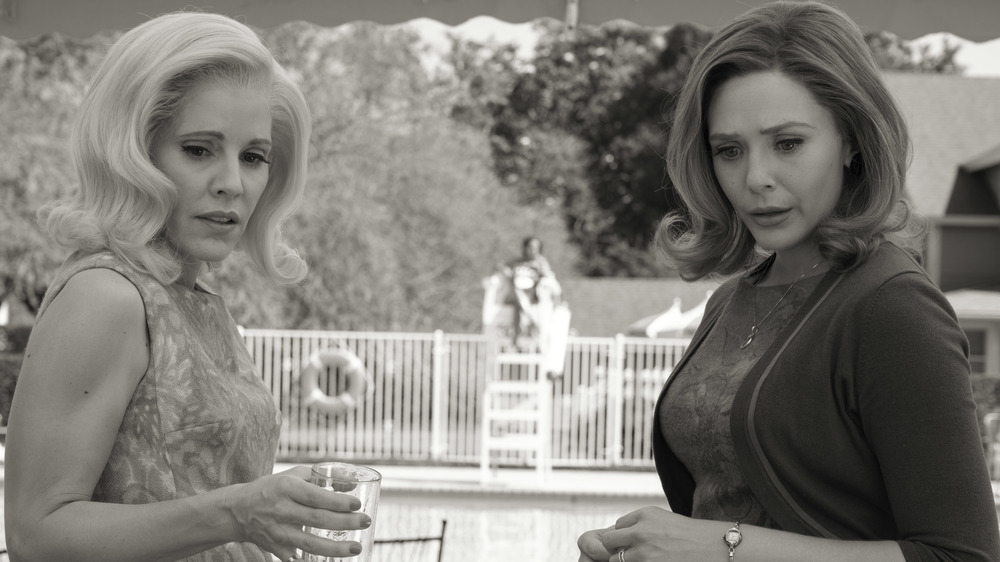 Disney/Marvel Studios
Among those theories is that Dottie's identity could connect to the MCU Squadron Supreme, a newer theory that Caulfield learned about from Looper. Another popular piece of conjecture wonders if she's really Mephisto. One thing's for certain: No matter what larger connections Dottie may have to the MCU, Caulfield can't talk about it. Instead, the actor can only sit back and enjoy taking it all in.
"I'm just watching it because I can't say anything. I can't confirm. I can't deny. I can't really acknowledge," Caulfield says. "I just kind of go, 'Oh, okay.'"
In a parallel universe sort of way, Caulfield says the rumblings about who Dottie might really be has extended beyond the screen to her identity as an actor on the set.
"I'm used to this sort of, 'I'm not really what I appear to be,' because even when paparazzi leaked photos of me onset and [I had] a mask on, they thought I was Scarlett Johansson or they thought I was Lady Gaga," Caulfield tells Looper. "They thought I was anybody, so I've literally kind of been anonymous and non-anonymous at the same time... That's definitely never happened before, so I find it super fun. It's really interesting."
New episodes of WandaVision drop every Friday on Disney+.