The Uplifting Drama That's Taking Off On Netflix Right Now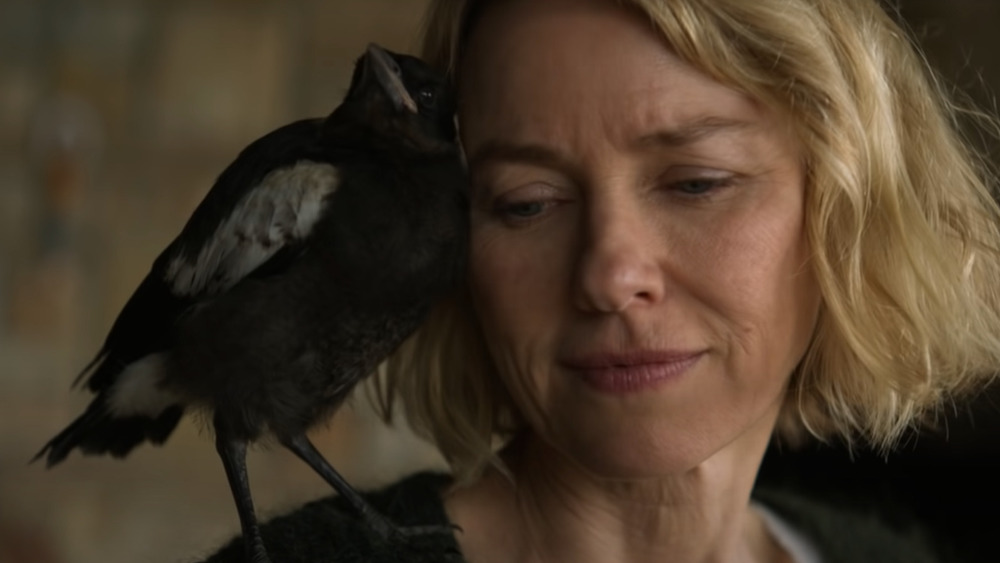 Netflix
Fans of heartwarming family dramas have a new title to add to their Netflix list: Penguin Bloom, a Naomi Watts-led film that's ranked at number six in the U.S. today.
The 2020 film, which is based on true events, tells the story of Cameron and Sam Bloom, a happily married couple with three children whose picturesque lives in Australia are changed forever during a trip to Thailand. Sam Bloom, portrayed by Watts, suffers a sudden and nearly fatal fall during the family's vacation that leaves her partially paralyzed; in the aftermath, she falls into a debilitating depressive period that consumes her life until the family finds an injured baby bird and, together, they help the animal regain its strength again.
The magpie's recovery is a moving metaphor for Sam Bloom's own journey to regain her confidence and sense of self following such a traumatic event in her life. Her story was first chronicled in the book Penguin Bloom: The Odd Little Bird Who Saved a Family, co-written by her photographer husband. In the Netflix film, he's portrayed by former Walking Dead star Andrew Lincoln.
Penguin Bloom was released to the world last year during the 2020 Toronto International Film Festival in September and received generally favorable reviews, with The Hollywood Reporter calling it "well-acted," enough so that Watts and Lincoln bring a sense of gravitas to what could be a "painfully sappy" film.
Penguin Bloom is based on a true story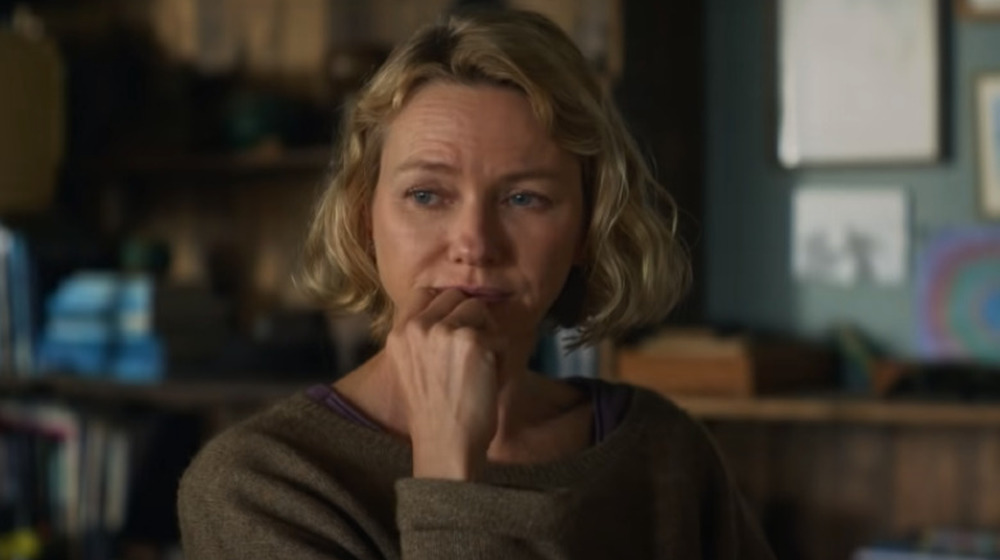 Netflix
What happened in 2013 was an unexpected twist of fate which nearly cost Bloom her life. The family was on their first vacation near the Gulf of Thailand when they decided to enjoy the view of the ocean from their hotel's second-story landing, according to a 2017 feature in Time magazine. Bloom leaned on the handrail, but it broke free, causing her to fall  to the street below.
As Bloom explained in the piece, she suffered traumatic injuries to her brain, skull, and lungs, and badly damaged her spine. When she was finally able to return home again, she struggled with adapting to her wheelchair, but it was through nursing an injured baby magpie that she was able to find hope again.
Bloom is a nurse, an avid surfer, and a self-described "adventure traveler," according to her website. Following her accident, she has gone on to reach new heights, having won championships in the world of paracanoeing and becoming a world-class champion in adaptive surfing.
As Watts explained in an interview with The Hollywood Reporter, she was personally moved by Bloom's story after reading Penguin Bloom, which includes photos taken by Cameron Bloom.
"I read it on a Sunday morning with my kids in bed leafing through the pages and being completely drawn in by these beautiful images of this creature, this little tiny bird," she told the outlet. "I just felt really drawn in by this moment and I saw the magic of this bird creating the unity and the repair of one's hope."