Taylor Dooley Talks Lavagirl's Return - Exclusive Interview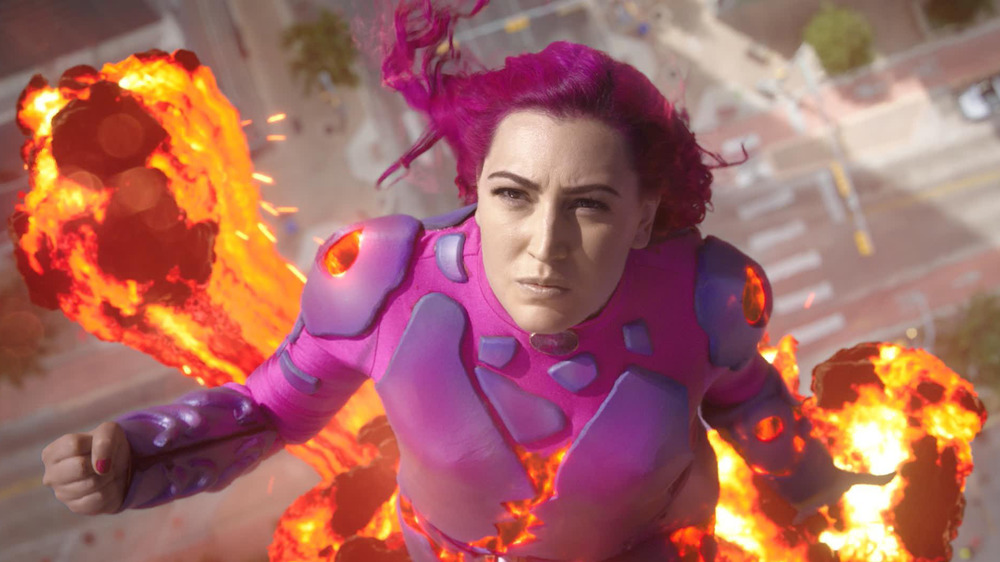 Taylor Dooley was just 12 years old in 2005 when she starred as Lavagirl in Robert Rodriguez's kid-centric fantasy adventure movie The Adventures of Sharkboy and Lavagirl. Though she loved playing the pre-teen superhero and was passionate about acting in general, Dooley's parents weren't ready for her to take a deep dive into the world of show business — they wanted her to enjoy a more "normal" childhood. Minus a sprinkling of appearances over the last 15 years, Dooley took a different route: She pursued her education, graduated college, and got married. Her love of acting didn't diminish, however, and when Robert Rodriguez called, she didn't hesitate to answer.
At the end of 2020, Dooley returned to the role of Lavagirl in Rodriguez's We Can Be Heroes, another fun family movie with a superhero slant. It isn't a straight sequel to Sharkboy and Lavagirl, but it brings those two characters into a new setting, one where they're the adults who need saving by a new crop of super-powered kids.
In an exclusive interview with Looper, Dooley discussed how returning to this character is her first step in jumping back into the acting world with uncontainable excitement. She also shared how great it was to reconnect with Rodriguez, and how much Lavagirl has resonated with fans over the years.
For the first time, Lavagirl looks at her co-stars through an adult lens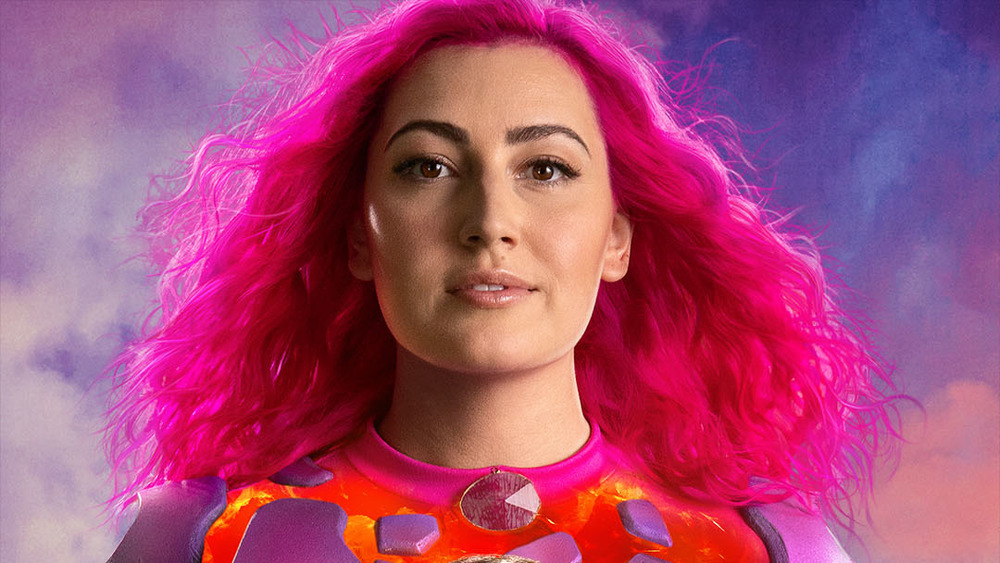 What was it like for you to reunite with Robert Rodriguez? Did it feel like a homecoming?
It was honestly probably the coolest, indescribable thing in the entire world. It was so nostalgic, and Robert works with the same people usually. So on set, it was like the first time around so many people I hadn't seen in 15 years, like the costumer that I worked with back then. She's so sweet. Building the costume with her was so much fun and even more nostalgic because it was people I'd done this with previously. It was a cool, special experience. Being able to work with Robert was amazing. He's such a gracious director. We had a blast, and it was great to relive so many old memories and make new ones.
Did you get to have any input in shaping what Lavagirl's been up to since the last time we saw her?
Robert had a pretty clear vision of what was going on when we find Lavagirl again. I didn't have much of a creativity help with that, but he has her basically where I would have thought. He took what you would expect for her 15 years later and brought that to life in such a beautiful, fun way.
What is the most memorable part for you about this production?
Oh, so much of it honestly was just such a cool thing to be able to do again. I loved being able to work with the kids this time around. It was so much fun the first time, me being the kid and now me being the adult. Helping shepherd in the kids and working with them was really, really fun and so different from the first time. It was fun to watch them going through what I went through the very first time, 15 years ago — that was a cool parallel.
Were those things that you forgot about until you saw them experiencing it?
Definitely, there were so many fun things that I'd see through their eyes, like seeing them getting excited to do stunts or them doing different things, that it triggered memories for me. I thought about how exciting that was for me and knew they must just be having so much fun. So it was fun to be able to actually watch my memories almost being relived by them.
How Robert Rodriguez kept Lavagirl hidden on the We Can Be Heroes set
Vince Bucci/Getty Images
What notable interactions with the cast or crew stand out from shooting We Can Be Heroes?
We had a lot of fun. The kids were great. There were a lot of late nights for the adults — we got slap-happy and had a lot of fun. But it was really fun because the first few days I was there, Robert kept me a complete secret. They knew I was coming, but he didn't want them to see me at all until I was in my full new Lavagirl get-up — including my hair, which I dyed hot pink. He wanted them to see me on set in all of hair and makeup and everything going on, so I had a few days where I had to hide completely. I was eating in my trailer all by myself. They were sweet enough to bring me my food because I'd be in there all by myself all day waiting for the perfect moment for Robert to unveil me.
How did that go down?
He gathered all the kids together on set. I can't remember what he told them. They were shooting some scenes together, and he just had me come up and surprise them all. And to watch their faces was so cool because they freaked out. They went nuts, the way kids their age do. It was so fun for me because it's just been so many years since Sharkboy and Lavagirl that it's so nice to see that their legacy and the fact that people love Sharkboy and Lavagirl have continued through time and transitioned to these kids who might've not even been born when the movie came out. Yet they're still so in love with it and in love with these characters. It was cool to watch their expressions.
Did you expect there to be a sequel?
It was supposed to have a sequel originally, so we always hoped for that. Obviously, that didn't end up happening. Before I got called to make We Can Be Heroes, I'd get stopped in the grocery store. All these years since the first movie, people would ask if I played Lavagirl and say things like 'You shaped my life.'" [When that happens], I'm always like "Really? Me?" — it's just so exciting and crazy that the movie has had legs for so long. People still have a soft spot for it. There are really fun parents who are the age we were when Sharkboy and Lavagirl came out, and they now have kids. And they're like, "We show our kids that [movie] all the time."
Have you appeared as Lavagirl at any conventions over the years?
I never have. I've been asked to do them. I never have. So maybe I'll have to do one. I would love to. I love meeting fans and stuff like that. It would be fun.
In an interview with Robert, he mentioned that he liked the movie's adult-child mentorship aspect. Is that one of the components that affected you, too?
There are so many fantastic things to take away from this movie. When you watch it, I think that it's just so heartwarming in so many different ways. And I just hope that people learn, and kids learn, that we can shepherd in the next generation to be better than the last and that we can be heroes. We can help people. We can make this world a better place. We can bring light instead of darkness. We have the power to change things. And I think the movie does a really good job of trying to empower our youths and then adults to say, "Let's help try to make everything so much better. We can all work together to be our own heroes and make the world a better place."
Taylor Dooley talks Mandalorian, upcoming projects, and what she's been doing the last 15 years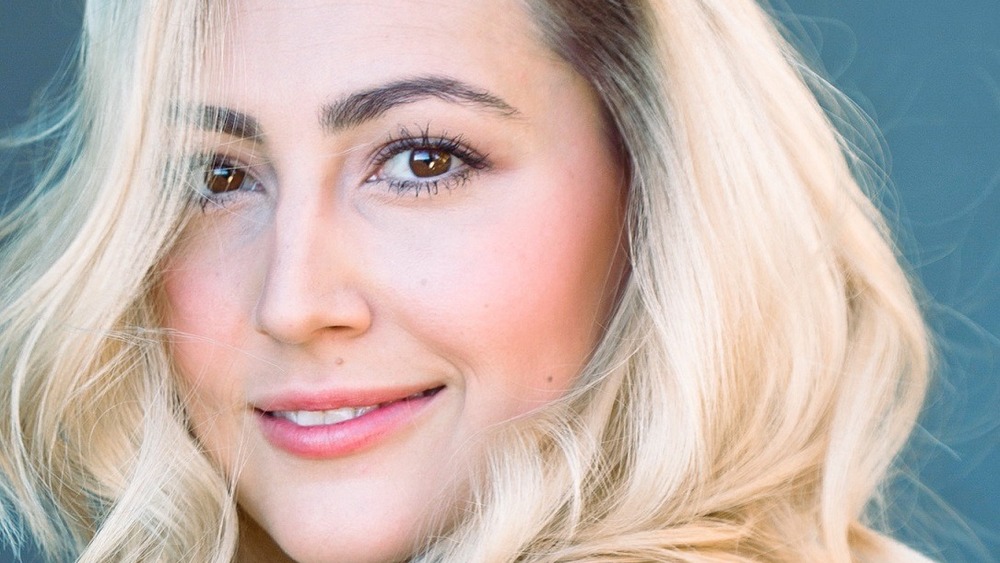 Taylor Dooley
In addition to We Can Be Heroes, Robert also directed an episode of The Mandalorian. Any chance we'll see you in a Mandalorian episode in the future?
I would love to. Oh my gosh. I would be so honored. I love The Mandalorian, and I love Star Wars. I would be so happy. If they ever call, I would be there in an instant because that would be amazing.
Do you have a character or a role you could see yourself playing?
Oh, I'm open. Wherever they'd want to put me, I would be like, "I'll take it. It's The Mandalorian, I'll do it."
It sounds like you have an excellent working relationship with Robert Rodriguez.
If Robert calls, I will always answer because, first of all, Robert is fantastic. I love working with him. He's like another father figure for me when I'm around him because I grew up with him — I was young, and he's so amazing. He's such a good director that we just fell back into that plane because the movie is about the adult-child mentorship, and it was cool to come back with Robert and us both being adults and still feel that. The comfort and his being able to mentor me was cool. Plus, I just love Lavagirl. I have a special soft spot in my heart for her. I will do anything for her. Lavagirl started my career twice now. Revisiting this role has coincided beautifully with me wanting to get back into the business and come back as an adult actor. I'm super grateful for Lavagirl and Robert.
You stopped working — save for a few appearances — after Sharkboy and Lavagirl came out in 2005.
Living in Hollywood and being a child actor is such a bubble. It's hard to explain, but it is such a bubble. My parents were wonderful and at a certain point said, 'You know, instead of working, maybe you should be a kid for just a little bit. My parents forcefully removed me a little, and I was sad at first because acting is my hugest passion and what I love. Then I ended up making friends that weren't in the business and continued living life.
What were you doing during that time?
I went to college and got my degree, and met my husband. I'm married now. Life was able to be somewhat normal, and I loved it. I loved being able to take a step away and gain life experiences outside of Hollywood. Getting back in it now felt like it was finally a time where I could step in with both feet and not feel like I had any other distractions.
Do you have any other projects in the works?
Yeah. I have some stuff in the works, potentially, that I'm excited about, but we'll see what the new year brings. I am just excited to be back and excited to be doing it again. Also, I'm excited for everyone to see We Can Be Heroes. There are a lot of serious things going on in the world, and this is such a fun movie — a great escape.