The Suspenseful Series That Everyone's Binging On Amazon Video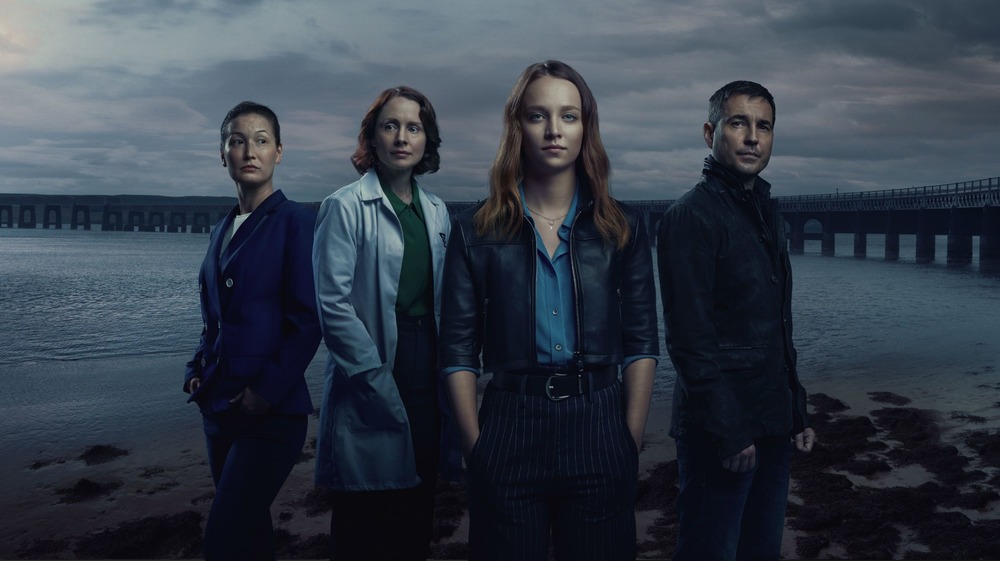 Alibi
There are few better activities during the dead of winter than getting cozy on the couch and firing up a good murder mystery series. In this instance, we're not talking about gruesome fare like Criminal Minds. Cold weather calls for the kind of ubiquitously grey, gently shocking, big-wool-sweater-clad types of mysteries that only the British Isles can offer up. It appears that Amazon Video users couldn't agree more.
Traces, which is available as part of the BritBox service, is currently on the list of the top 10 most viewed TV shows on Amazon Video worldwide (via Flix Patrol). The series is about Emma Hedges (Molly Windsor), a lab tech who has just taken a job at the Scottish Institute of Forensic Science in her hometown of Dundee, Scotland. As many other protagonists of BritBox crime dramas can tell you, returning home is never easy, especially when it brings with it the memories of your mother's unsolved murder.
For Emma, those memories come flooding back when she realizes that details of what is supposed to be a fake case invented for instructional purposes are impossibly similar to the circumstances of her mother's murder. She teams up with two professors at the institute to unravel the mystery.
Aside from the intriguing premise and promise of a delightfully dreary Scottish setting, Traces has another big hook. One of the professors that Emma teams up with is Sarah Gordon, who is played by Laura Fraser, known to fans of Breaking Bad and Better Call Saul as corporate drug queenpin Lydia Rodarte-Quayle.
What Laura Fraser's Traces co-star had to say about her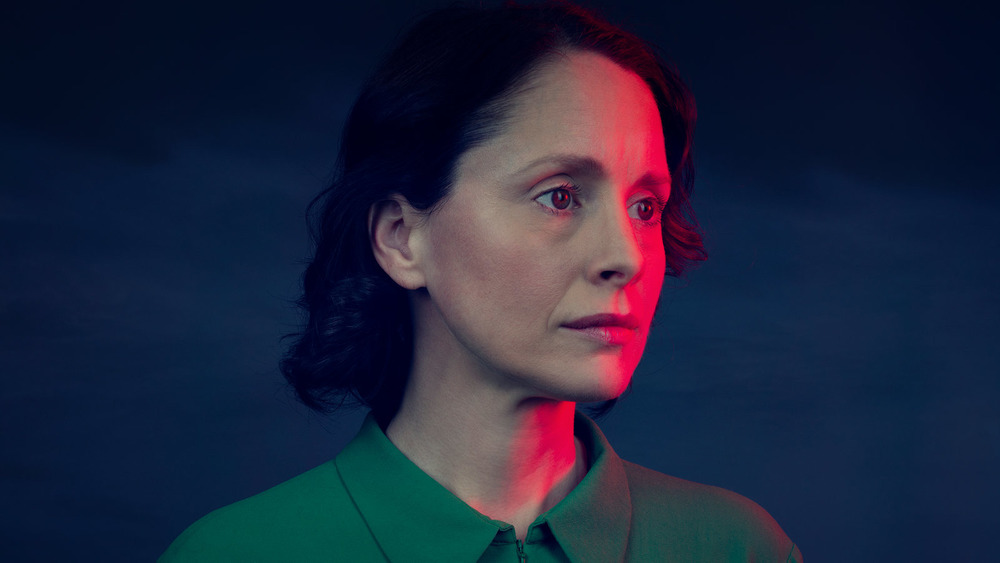 Alibi
For those familiar with Fraser's career outside of the Breaking Bad universe, it's not a surprise to see her pop up in a series like Traces. She's a Scot herself, and has had a long career in Scottish TV and cinema. In fact, one of her co-stars on Traces, Martin Compston, cited Fraser as one of the quintessentially Scottish things that drew him to the series.
During an interview for Alibi, the network that originally aired Traces in the UK, Compston said, "[Dundee] is a beautiful place, a lively wee city and that's the real soul of the job so it's nice to get up there and work with some phenomenal Scottish actors. Like, Laura Fraser is a giant of Scottish cinema there, you know, she's been going for so long."
For Fraser, one major draw to the series was its attention to detail. As she told Alibi, "There's this really detailed, it seemed to me as a layman, really researched backdrop, the intricacies of the lab tests, and my character, the fire expert, and the forensic anthropology. I just found it quite fascinating and then I couldn't stop reading it, so I thought that's a good sign."
You can catch Fraser on Traces, currently streaming on Amazon Video care of BritBox. And good news: the series has already been renewed for a second season (via TV Wise).