Why Benny From The Queen's Gambit Looks So Familiar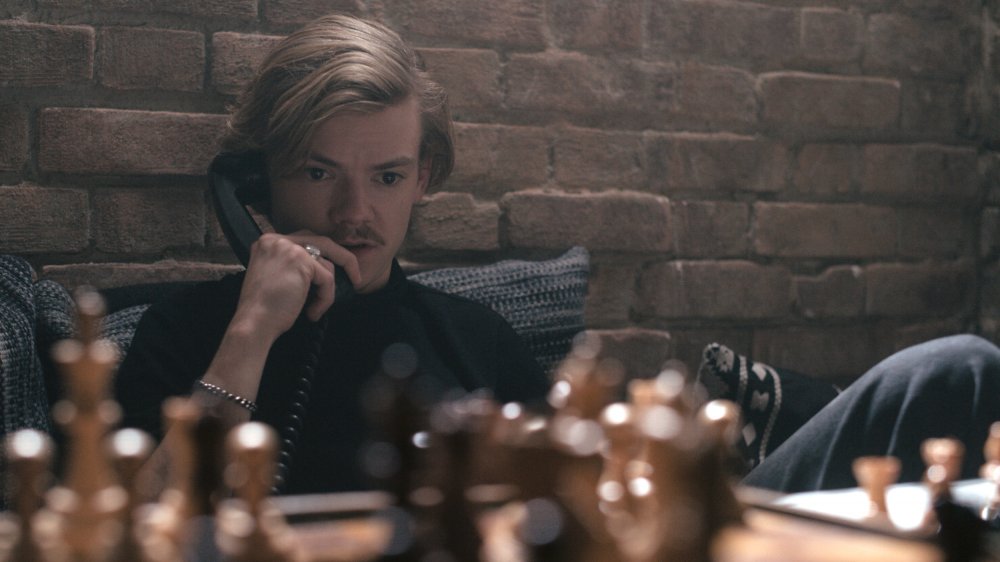 Netflix
Netflix's new drama The Queen's Gambit is about a genius chess prodigy named Beth Harmon (Anya Taylor-Joy), and her journey from growing up in an orphanage to her explosive rise through the male-dominated world of professional chess to become a Grandmaster, all while battling addiction to alcohol and tranquilizers. It's honestly pretty rock 'n roll for a miniseries about chess. The show is set in the 1950s and '60s, and is based on the novel of the same name by author Walter Tevis. Released on the streamer on October 23, 2020, the show has been well-received by critics, citing the in-depth character study of Beth and Taylor-Joy's dazzling performance.
Alongside Taylor-Joy and other talented cast members like Marielle Heller and Bill Camp, actor Thomas Brodie-Sangster plays the character Benny Watts, another gifted chess player who becomes a close friend and ally to Beth, as well as a worthy opponent. While most people will likely recognize him as the sweet little boy from Love Actually, Brodie-Sangster has made a real name for himself over the years in a variety of memorable roles since he started acting in 2001.
Thomas Brodie-Sangster sounds as familiar as he looks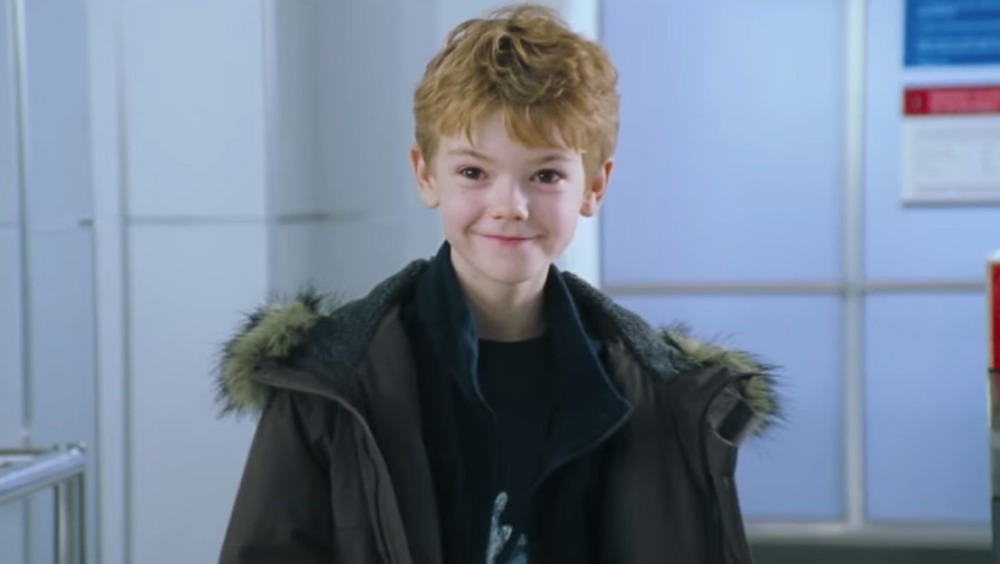 Universal Pictures
While Brodie-Sangster's earliest recognizable credit is undoubtedly his turn as the adorable Sam in the timeless rom-com Love Actually, he actually graced the screen a few months earlier in a far more nefarious role. Yup — that dewy-eyed little kid from the Hugh Grant movie also played a ten-year-old Adolf Hitler in the TV miniseries Hitler: The Rise of Evil. Nobody can claim this little tyke didn't have range.
Beyond those two notable roles, Brodie-Sangster's early career was actually defined by a long-lived animated character. He was — from 2007 to 2015 — the one true voice of Ferb Fletcher from Disney and Disney XD's fecund Phineas and Ferb franchise. Ferb is the step-brother to leading named character Phineas Flynn. The popular and clever animated series chronicles the duo's improbable adventures on one particularly exciting summer break (much to the chagrin of older sister and nemesis Candace Gertrude Flynn). Brodie-Sangster voiced Ferb across a video game, a movie, and 150 episodes of TV. After 2015, Brodie-Sangster both aged and famed out of the voice acting gig, and the role was taken over by David Errigo, Jr., but for most fans of the franchise, Brodie-Sangster will always be the one.
Thomas Brodie-Sangster starred as Jojen Reed on Game of Thrones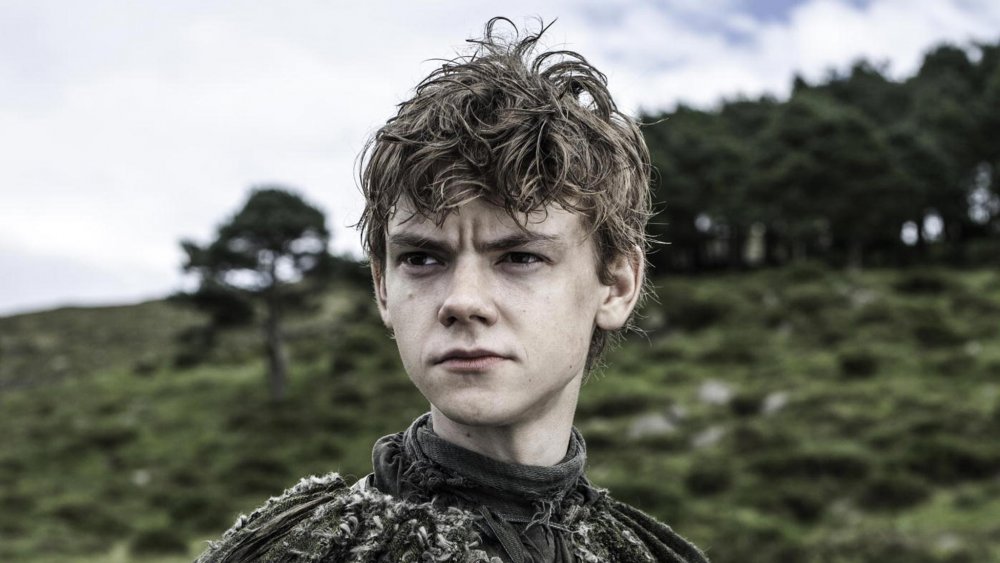 HBO
In 2013, Brodie-Sangster joined the already extensive cast of Game of Thrones, bringing to life the character of Jojen Reed in seasons 3 and 4. Along with his sister, Meera Reed (Ellie Kendrick), the prophetic young man travels to find Bran Stark (Isaac Hempstead-Wright) and protect him, having seen in his visions that Bran will play an important role in the upcoming war for Westeros.
Brodie-Sangster's character is weak from his status as a greenseer, meaning he is able to see visions of the past, present, and future, which cause him to have seizures and get sick. Jojen, Bran, and the others continue to travel together beyond the wall to find the Three-Eyed Raven. They reach their destination but are attacked and overwhelmed by wights, and once they think they are out of danger, one surviving wight stabs Jojen, who then dies. Because of his gift, Jojen knows he is fated to die, and sacrifices himself so that Bran can become the new Three-Eyed Raven. 
Jojen dies in season 4, episode 10, "The Children," the final episode of the season. His character's death is unsurprising given how many characters meet their end throughout all eight Game of Thrones' seasons, though his fate on the show is quite a bit different from the books.
Brodie-Sangster played Newt in the Maze Runner trilogy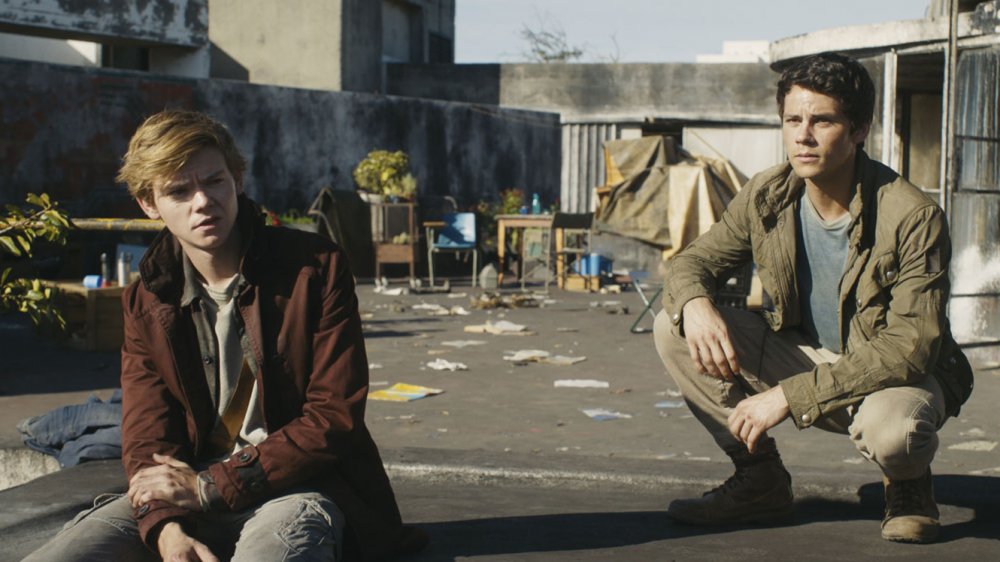 20th Century
The same year his character was killed on Game of Thrones, Brodie-Sangster booked the role of Newt in The Maze Runner, a film adaptation of the dystopian young adult book series by James Dashner. The story follows 16-year-old Thomas (Dylan O'Brien), a boy who wakes up with no memory except his name, on an empty plain completely surrounded by a massive maze. He must work with a bunch of other kids to figure out how to escape the strange environment. Brodie-Sangster's Newt is one of the boys that initially welcomes Thomas to what they call the Glade. He is the second-in-command of their unique society, a quiet-yet-wise young man who quickly establishes a close friendship with Thomas.
There were plans in place from the outset to adapt the whole trilogy. The second film, The Scorch Trials, released in 2015, with the third film The Death Cure expected close behind. Production was forced to stop when there was a dangerous accident on set involving O'Brien, who spent a lot of time recovering from the physical and mental trauma of what happened. Thankfully, he eventually felt comfortable enough to get back to filming, and the final film, The Death Cure, finally came out in 2018.
Thomas Brodie-Sangster starred as Deputy Whitey Winn on Godless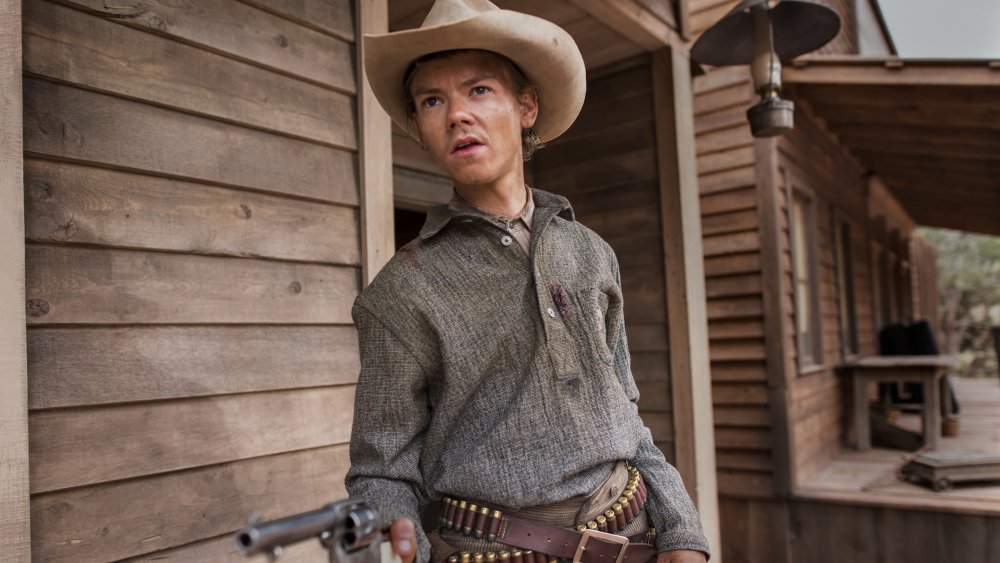 Netflix
Most recently, Brodie-Sangster starred on another Netflix miniseries called Godless. The show is set in the 1880s in the town of La Belle, New Mexico. Most of the town's men are dead from a mining accident, leaving the women to run everything. Social outcast, Alice (Michelle Dockery) must band together with former outlaw Roy Goode (Jack O'Connell) and the other women to protect the town when Goode's old gang – led by the villainous Frank Griffin (Jeff Daniels) — comes to wreak havoc.
Brodie-Sangster stars as Whitey Winn, one of the remaining men in La Belle and the town deputy. A kind and devoted young man, Winn looks up to the Sheriff Bill (Scoot McNairy), and hopes to grow up to be just like him. Winn makes a romantic connection with Louise Hobbs (Jessica Sula), the daughter of one of the Buffalo Soldiers, the name given to the African American 10th Cavalry Regiment who fought against Native Americans in the West after the Civil War, in what was then known as the Indian Wars. Louise teaches Winn to play the violin and they develop feelings for one another, though Louise's father is very against it. 
As another Netflix period piece, Godless was a great stepping stone for Brodie-Sangster, perfectly preparing him for The Queen's Gambit and the role of Benny. Fans who've grown to love watching Brodie-Sangster inhabit roles in period pieces are in luck. His next project, entitled Unsinkable, is currently filming and he's set to star in it opposite the great John Malkovich. It should provide an excellent follow-up to his Netflix smash hit.