The Underrated Drama That's Heating Up The Hulu Charts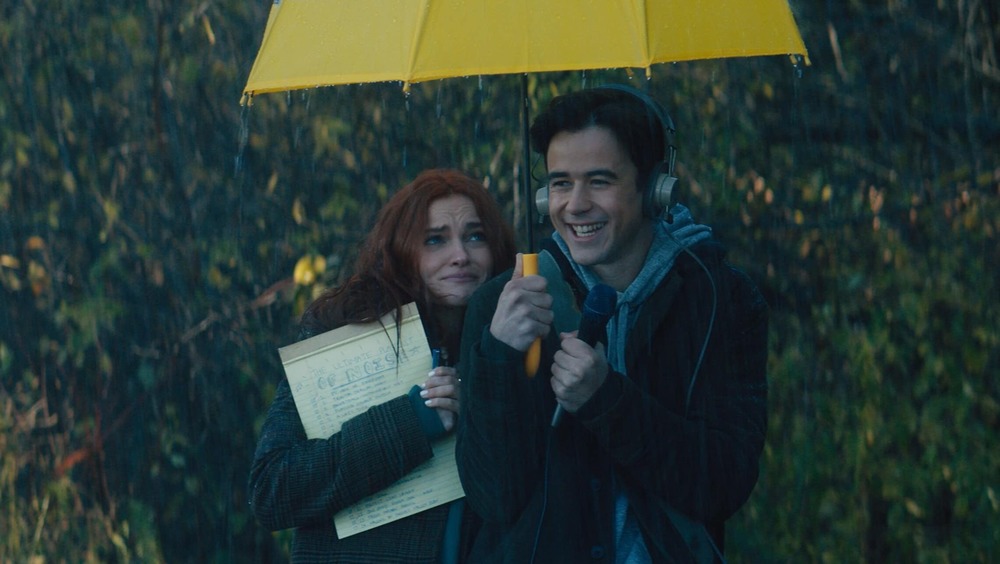 Hulu
Between Love, Victor and Looking for Alaska, Hulu has been releasing some solid heartstring-pulling teen dramedies as of late. Not only do they provide a nice change of pace from some of their more gruesome fare (looking at you, Books of Blood), but they've also proved to be pretty popular. At least, their latest foray into the genre is. The newest YA oriented project from the streamer, The Ultimate Playlist of Noise, dropped on January 15 and it's currently listed as one of the most viewed movies in the United States on all of Hulu (via Flix Patrol).
This particular weeper is about Marcus (Keean Johnson, who we'll hopefully be seeing later this year on Europhia season 2), a music-loving high school senior dealing with a difficult diagnosis. He has a brain tumor that requires life-saving surgery, and because of the tumor's location, the process of removing it will also destroy his ability to hear. In an effort to confront and deal with the specter of this loss, Marcus sets out to record the sounds he loves before his surgery and compile them into the eponymous ultimate playlist of noise. Along the way, he literally runs into struggling musician Wendy (Madeline Brewer), who helps him with his monumental task.
If this summary already has you grabbing for the tissue, then you're probably going to want to add the movie to your to-watch list. That is, unless you put stock in what the critics think. Because according to them, this is one playlist that contains a lot of skips.
Despite its popularity, critics weren't vibing with The Ultimate Playlist of Noise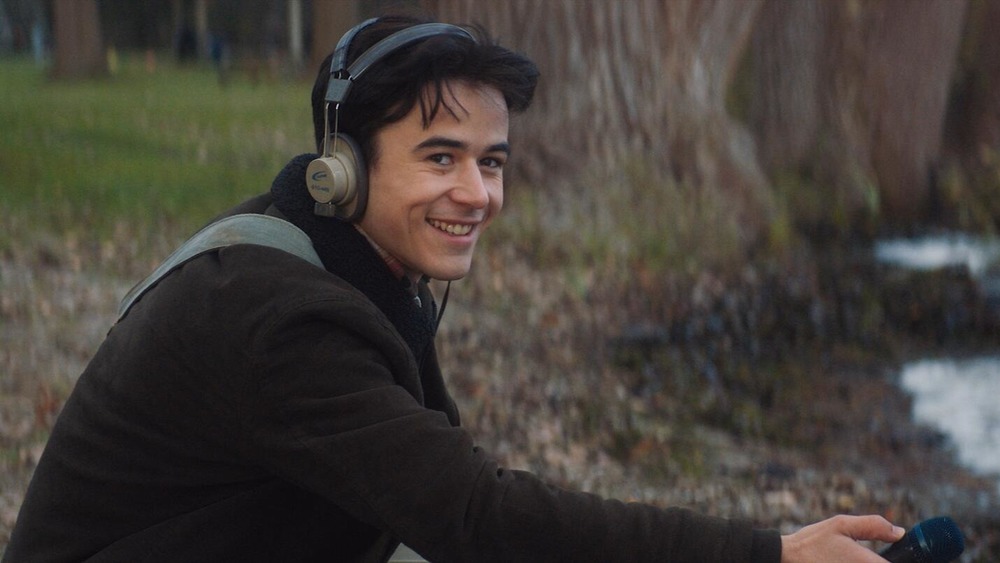 Hulu
The Ultimate Playlist of Noise is clearly connecting with audiences on Hulu, but critics weren't exactly feeling its rhythm. While it got some praise for its sound design and the performances of its stars, the general consensus is that the movie, as Adam Graham from Detroit News put it, is "a greatest hits of twee clichés."
Jonathan Rome, writing for Geeks of Color, expressed a similar sentiment. They noted, "this movie doesn't have a lot to offer besides those clichés, making the viewing experience feel more like checking off a list than naturally progressing." A little bit of familiarity is never a bad thing when it comes to this type of movie, but Rome argues that here they become too predictable, and that "every character says what you think they're going to say, from easy answers to metaphorical strings of wisdom that honestly made me chuckle."
For Decider's Johnny Loftus, the issue wasn't the winsome road trip and playlist creating moments, but rather the heavier material. He wrote, "the saccharine nature of how Playlist handles the darker themes at play in its central nervous system...becomes tiresome, and especially so whenever the script itself becomes tone-deaf."
All that being said, this is the type of movie that is likely to "get" you if you're open to a little schmaltz. You can always see for yourself by heading over to Hulu and watching The Ultimate Playlist of Noise.