Why Clive Barker Calls Hulu's Books Of Blood An 'Anti-Anthology' - Exclusive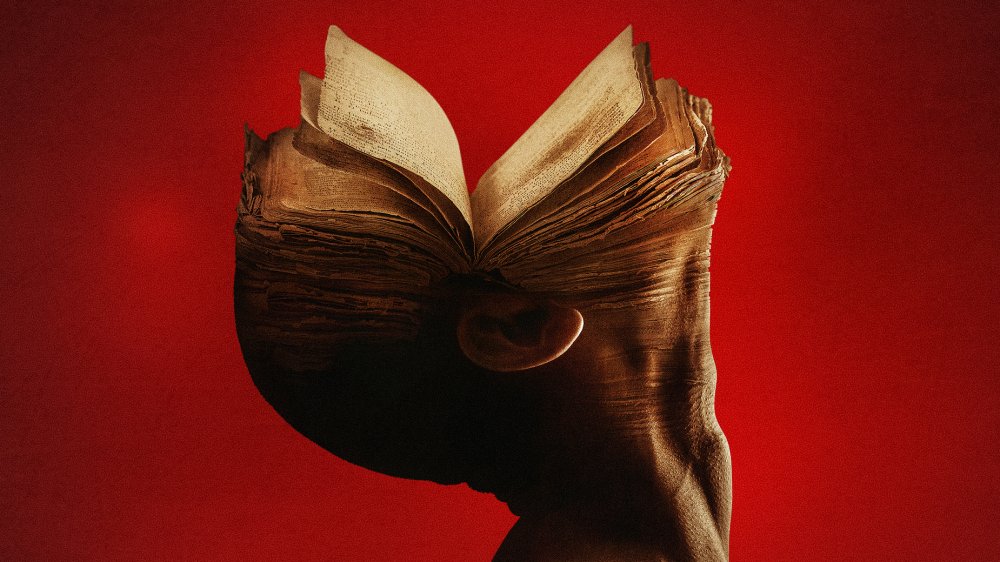 Hulu
Director, visual artist, playwright, and novelist Clive Barker has been dealing in a wide range of scary stories for decades. Through novels, short stories, screenplays, comic books, and more, the legendary horror and dark fantasy author has embraced a broad and dazzling spectrum of sub-genres that haunt our dreams and nightmares — from the romantic to the horrific, the stomach-churning to the erotic. 
It's that sense of range that helped launch Barker onto the horror scene in 1984 with the first volume of Books of Blood, a now-legendary six-volume horror anthology that produced classics like "The Midnight Meat Train," "The Forbidden" (adapted for the screen as Candyman, one of the best slashers of all time), "The Last Illusion" (adapted as Lord of Illusions), and more. Barker's fictional realms of terror have always felt like perfect fodder for a horror anthology — and now we're getting it with Hulu's Books of Blood, an anthology feature film adaptation directed by Brannon Braga (Star Trek: Generations, The Orville) from a story created in collaboration with Barker himself. 
Though the film shares a title with Barker's anthology and attempts a somewhat-direct adaptation of the first story in Barker's first collection, "The Book of Blood," both Barker and Braga were keen on a blending of the old and the new for Books of Blood. Longtime Barker fans will see ideas and characters they recognize, but they'll also see new characters, new themes, and new plot developments over the course of three interwoven tales. 
According to Braga and Barker, that storytelling spirit grew out of their own conversations about what makes a good anthology. 
"Well, I'm a fan. First and foremost, I'm a fan of Clive Barker's and a fan of Books of Blood. I read them when they first came out," Braga told Looper in an exclusive interview. "And I'm a fan of anthological pieces. I love anthological shows and movies, and I dreamed of one day taking this body of work and working with Clive, to do something with it. And that dream came true. As Clive and I sat down to initially design a series, we realized with Hulu that it would work better as an anthological film — very challenging thing to do. They don't always work, or there's always the one story that's the best one. So we just got together about three years ago and just started talking, sitting and talking."

From anthology to 'anti-anthology'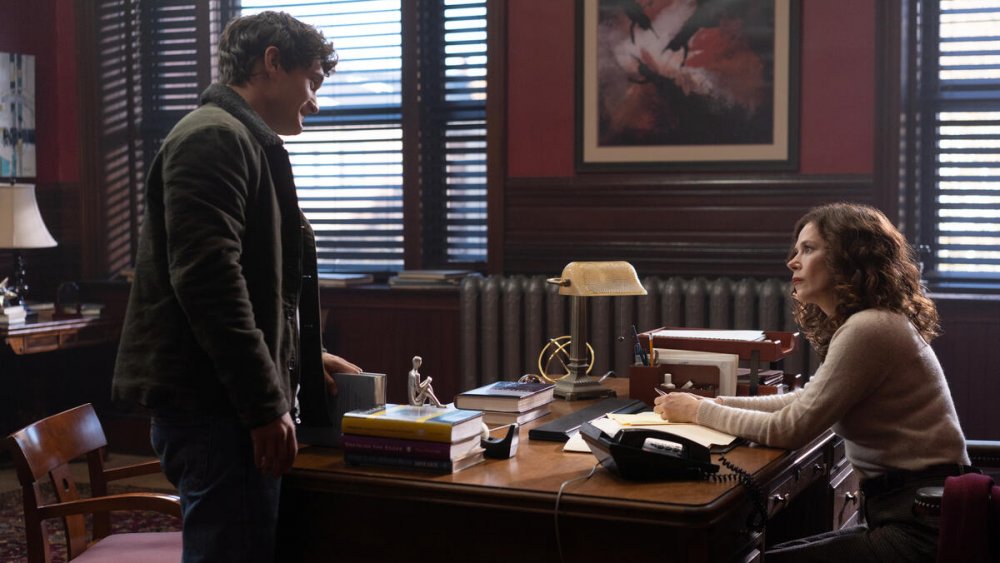 Hulu
Through their conversations, Barker and Braga devised a three-part film that focuses on seemingly disparate narratives: a hitman searching for a priceless artifact, a scholar hoping a medium will reconnect her with her dead son, and a young woman on the run who stumbles upon a rather strange house. Though the middle story is based directly on "The Book of Blood" and the hitman narrative shares common ground with the closing entry in Barker's anthology, "On Jerusalem Street," the blending of old stories with new material created a fresh sense of structure in the film. As Barker explained, it was Braga's notion to take the anthology format and twist it into something a little more interwoven by the end.
"We shared memories about movies we loved and movies we didn't like. In any anthology, there's always the one that's head and shoulders above the others — and there's always one which is the complete not, which you just wish it wasn't there," Barker said. "But the trick that Brannon had up his sleeve, which is a structural piece of genius, was to interweave these stories in a way that made them a single story — so that even though you are seeing three discrete narratives, they are edited in such a way as to flow into one another and to connect."
Barker continued, revealing that Books of Blood is actually an "anti-anthology" rather than a traditional anthology.
"You're doing a jigsaw in a way, and all the pieces have been spread before you. Now they're going to be put together in front of you, but not in the order in which you think they're going to be put together. This is an anthology, which is, in fact, an anti-anthology. It pulls what should be separate narratives into a single energy. Narratives have their own energy, their own force. And this has the force of a single narrative, not three separate narratives," he told Looper. "You don't have to begin again three times in the movie. It runs, it flows, and the beginning is at the end, and the end is at the beginning. There are hints everywhere that this is all one reality."
How exactly do these narratives intertwine? How do the characters find their lives bound together by a singular terror and an overwhelming supernatural force? To find out, watch Books of Blood on Hulu starting today, October 7, 2020.