The Mistakes You Never Caught In The First Two Episodes Of Bridgerton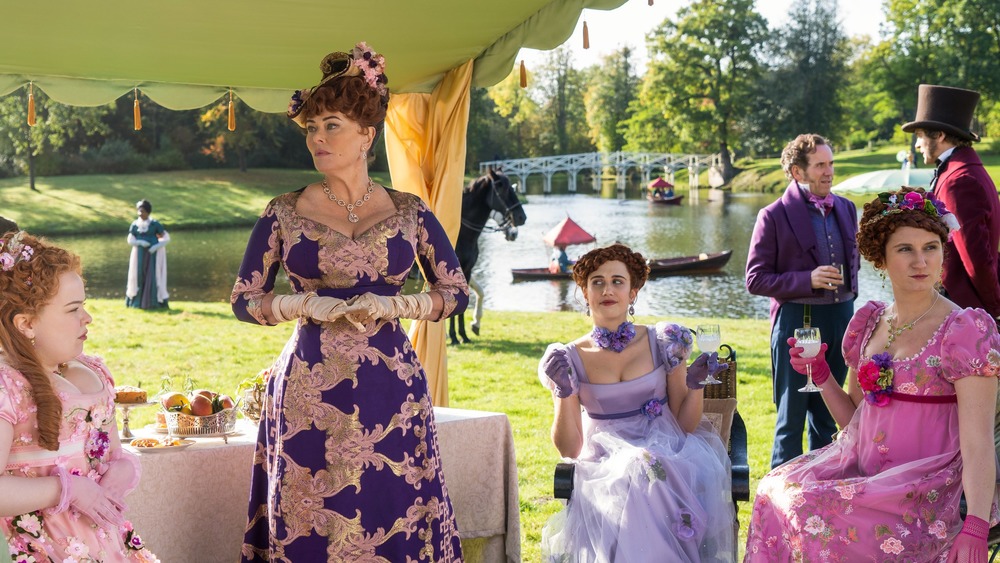 Netflix
Eagle-eyed viewers have spotted some pretty glaring mistakes in some early episodes of Bridgerton.
After the buzzy, steamy series — executive produced by Shonda Rhimes and created by her protege Chris Van Dusen — dropped on Netflix on Christmas Day 2020, fans fell in love with the romantic, dramatic stories of London's Regency-era high society families. Focused on the wealthy and powerful Bridgerton family, the series opens with the start of a new social season, where London's young, eligible women do their best to find suitable — and, obviously, wealthy and high-status — husbands. Meanwhile, a mysterious gossipmonger named Lady Whistledown, voiced by Dame Julie Andrews, spends her time spilling society secrets, causing new scandals with every missive.
However, according to E! Online, some sharp Bridgerton fans have found some pretty glaring mistakes in the first two episodes of the series — and they're definitely not on purpose, like the show's deliberate anachronisms (including classical covers of modern pop songs). If you're a big fan of Bridgerton, you may not have noticed these likely accidental modern touches; here are the mistakes you definitely missed in the first two episodes of Bridgerton.
Bridgerton has some pretty huge mistakes hidden in the first two episodes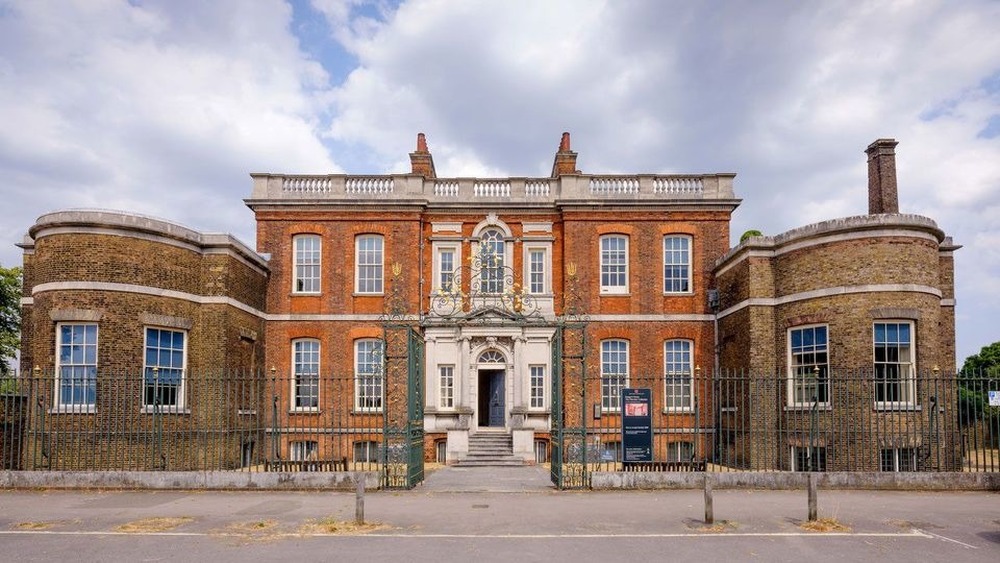 Netflix
According to E!, the first glaring mistake in Bridgerton happens pretty much right as the series gets started. As the outlet points out, a view of the street features some yellow lines meant to designate different car lanes, but those definitely didn't exist in Regency-era London. As The Daily Mail noted, yellow lines on the street didn't actually appear in London until the 1950s.
Twitter user @fakehistoryhunt was pretty direct, Tweeting, Oh dear, modern yellow no parking lines on the street in the tv drama Bridgerton." Apparently, they know plenty about the process; @fakehistoryhunt continued, "I've worked on a few films/tv shows as [a] historical consultant and art department, I remember our lot painting over modern white lines on a street or covering the whole street with earth."
Beyond the yellow lines, manhole covers are visible in some street shots in the first few episodes, making for yet another modern anachronism. However, there's plenty of other stuff in Bridgerton, from steamy love scenes to intrigue to Lady Whistledown's whistleblowing, to distract fans from the few modern mistakes.
The first season of Bridgerton is available to stream on Netflix, and a second season will start production in 2021.