Queer Eye Season 6 - What We Know So Far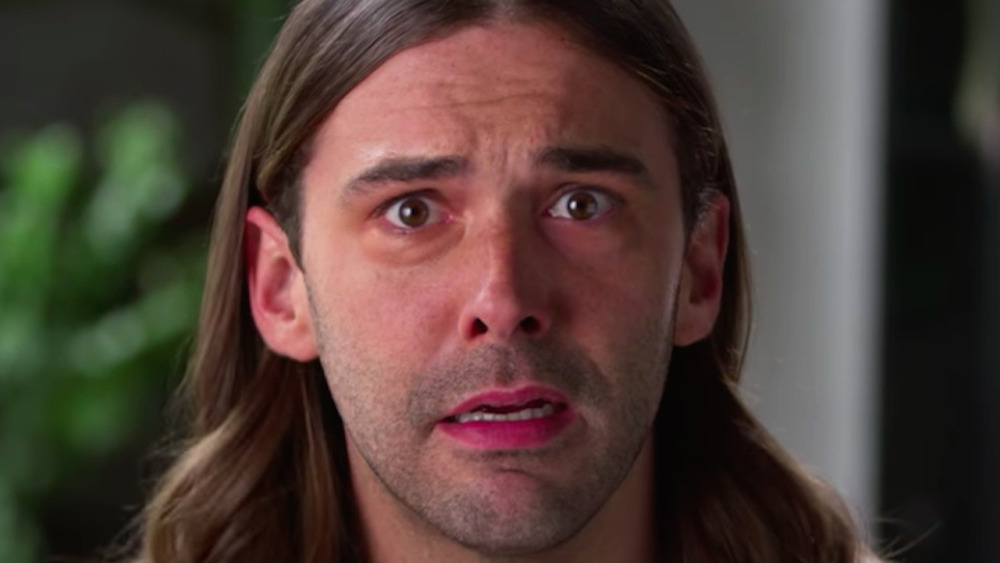 Ryan M. Collerd/Netflix
The Fab Five have been changing lives and making Netflix viewers cry happy tears on Queer Eye since the reboot's 2018 premiere. But like the rest of the television and film industry, the reality TV favorite has been impacted by the ongoing pandemic. As a result, Queer Eye season 6 has been delayed, but despite the long wait between seasons, the streamer remains dedicated to bringing more of the show's heartwarming stories to fans as soon as it is safe to resume filming.
Like the original Bravo show, the Queer Eye reboot focuses on improving people's lives through makeovers — but unlike the '00s favorite, the new incarnation of the Fab Five go far beyond fashion to help the everyday people, or "heroes" as the guys call them, profiled in each episode. With the help of Bobby Berk, Karamo Brown, Tan France, Antoni Porowski, and Jonathan Van Ness, the people spotlighted are encouraged to enrich their lives by focusing on their mental and physical health, updates to their homes, and of course, wardrobe and style revamps.
Each season sees the Fab Five visiting a new location, and so far they've been everywhere from small towns outside of Atlanta to Japan. When season 6 finally premieres, you can expect the guys to take a brand new town by storm — but the question of when they can return to work remains up in the air.
When will Queer Eye season 6 premiere on Netflix?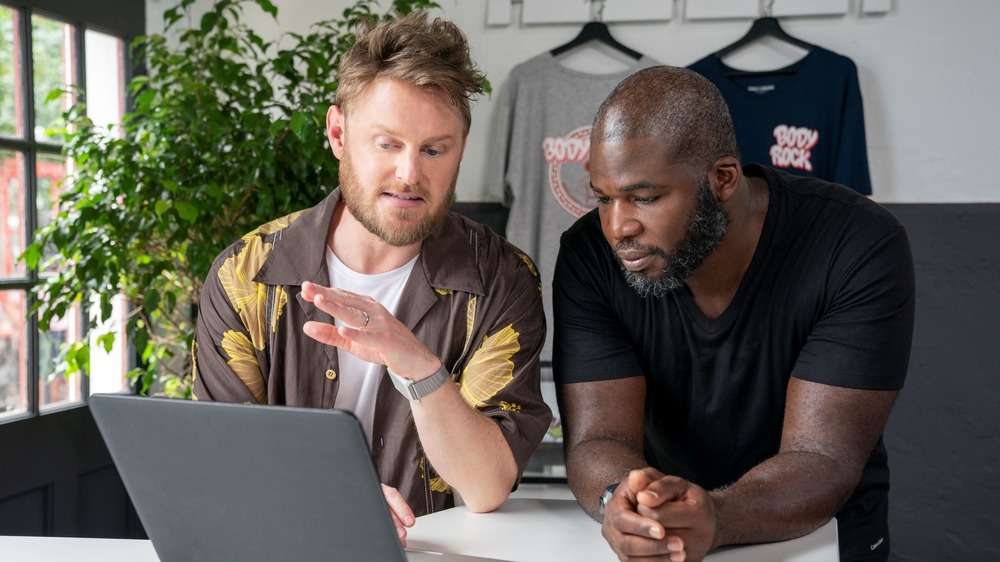 Ryan M. Collerd/Netflix
Since the reboot premiered in 2018, fans have generally been treated to two seasons a year — one in the winter, and then a second in the summer or early fall. Season 5 dropped in June 2020, so if this was a normal year, season 6 would likely be premiering within the next couple of months. Unfortunately, there's nothing normal about these unprecedented times.
In a July 2020 interview with PureWow, Berk revealed that the show was in the early stages of filming in Austin, Texas last March when the city was locked down due to the coronavirus. "We were filming season six when all this hit," he said. "We got through one episode in Austin. And then, unfortunately, everyone got quarantined, so we had to stop filming. But at some point this year, we'll be back."
Unfortunately, the pandemic prevented the Queer Eye team from returning to filming in 2020, and in November, Berk shared an update with Showbiz Cheat Sheet that suggested fans are in for a long wait for season 6. "Our show is not filmed on a set," he explained. "We're out there in real life, in stores and restaurants, and salons. Interacting with people in public. So it's impossible to keep talent, crew, and heroes safe ... But luckily, what we've been hearing is there's a vaccine on the near horizon and once that's out we can probably get back to work in a good way."
Turns out, he was right. The vaccines are now rolling, and per a January 29 tweet from Berk, the crew is back on location in Austin, Texas, getting the new season underway. Since then, filming has clearly been going well. At the end of April, the official Instagram account for the series posted a set of production photos to whet everyone's appetite for the new season. While we still don't have an official release date to look forward to, the recommencement of production is a very good sign that we could see the gang return to Netflix by the end of 2021 or early 2022.
Will the entire Queer Eye cast return for season 6?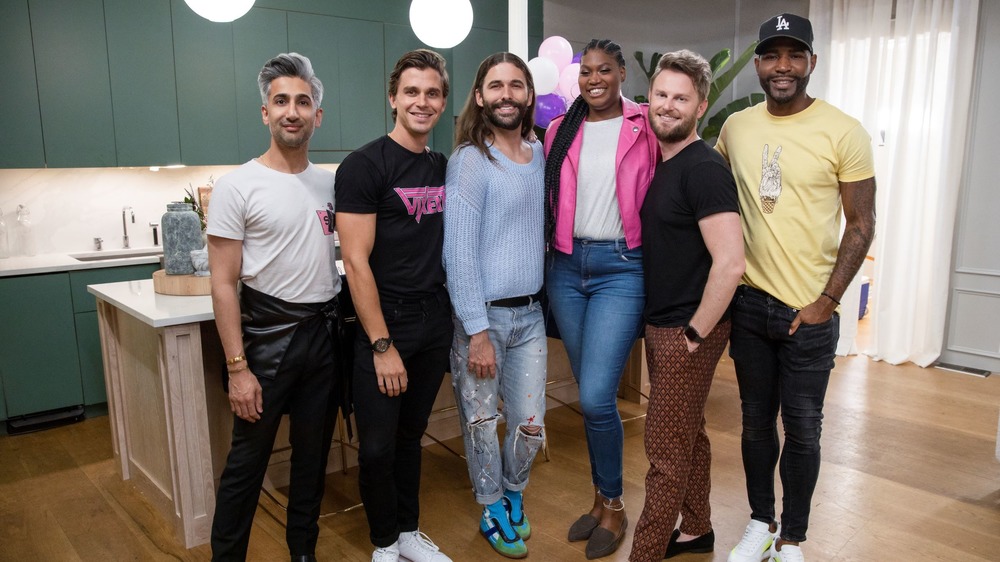 Ryan M. Collerd/Netflix
While the Fab Five have all been keeping busy with individual projects during the production delay, fans can expect the whole team to return. Berk, Brown, France, Porowski, and Van Ness were all filming in Austin when season 6 was halted, and they've all indicated that they plan to return to work as soon as it's safe to do so. 
In terms of guest stars and information on the new season's heroes, it's far too early to say who might pop up. Although, in the past, the show has introduced fans to some truly unforgettable people, including Tammye, Queer Eye's first female hero, and Tom, who reunited with his ex-wife in season 1. For now, fans will just have to be patient as they wait for the show to resume filming and introduce the next batch of heroes to the world.
Where will Queer Eye season 6 be filmed?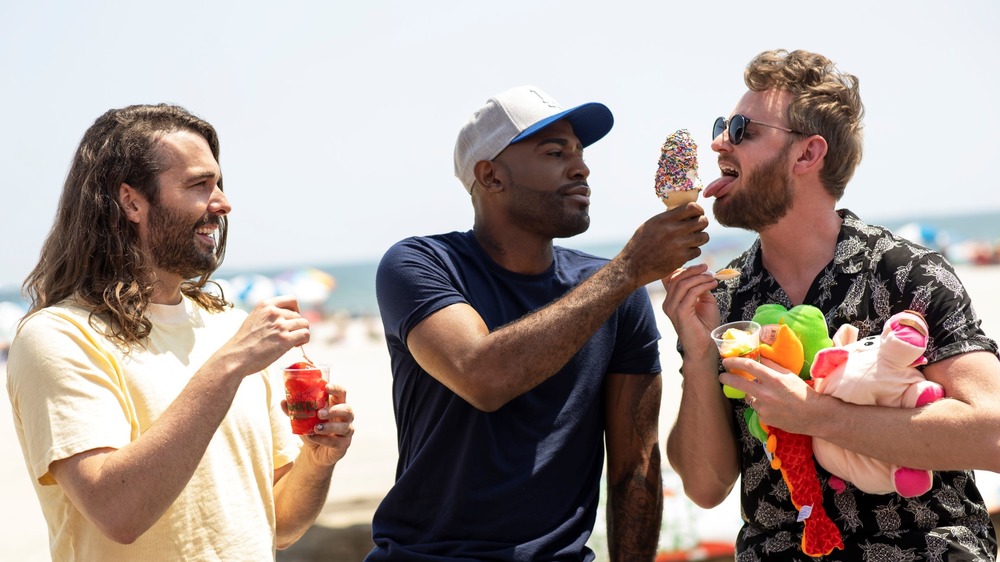 Ryan M. Collerd/Netflix
Get ready, Queer Eye fans, because the guys are heading to Austin, Texas in season 6. As Berk revealed, the show had already set up camp in the town when production was halted, and he can't wait to see more of the city when filming resumes.
"I can't talk enough about how great Austin is," Berk told PureWow. "Sadly, I was only there about a week and a half before the city got shut down, but it's such a beautiful city. It's so green. It's such an outdoor city. It very much reminded me of L.A."
He also gushed about the food scene, which he's excited to dive into when he returns. "The food scene there is just amazing," he said. "I'm originally from Texas — I'm from Houston — and this is no knock on Houston, even though it is a knock on Houston: Austin's just the best city in Texas. It really is."
Of course, Texas has been in the news a lot recently for some not-so-fabulous reasons. In a February interview with Bustle, Jonathan Van Ness mentioned the recent devastation as a result of a rare cold snap that knocked out power for millions across the Lone Star State, and how it might play into their plans for season 6. "I think especially in light of what's going on in Texas now, there's gonna be a lot of homes that need help, a lot of people that need help. So I think we definitely have our work cut out for us," he said. "Texas needs some love and needs some hope and some TLC. It's been a really difficult time for everyone there, and I'm really excited for us to be able to get back when it's safe enough to. And there's definitely plans for us to do so."
Speaking of difficult times, Karomo Brown recently told Deadline in a virtual interview that the new season will not shy away from tackling the pandemic and the issues it has caused for the community, so expect plenty of healing from season 6.
Is there a Queer Eye season 6 trailer yet?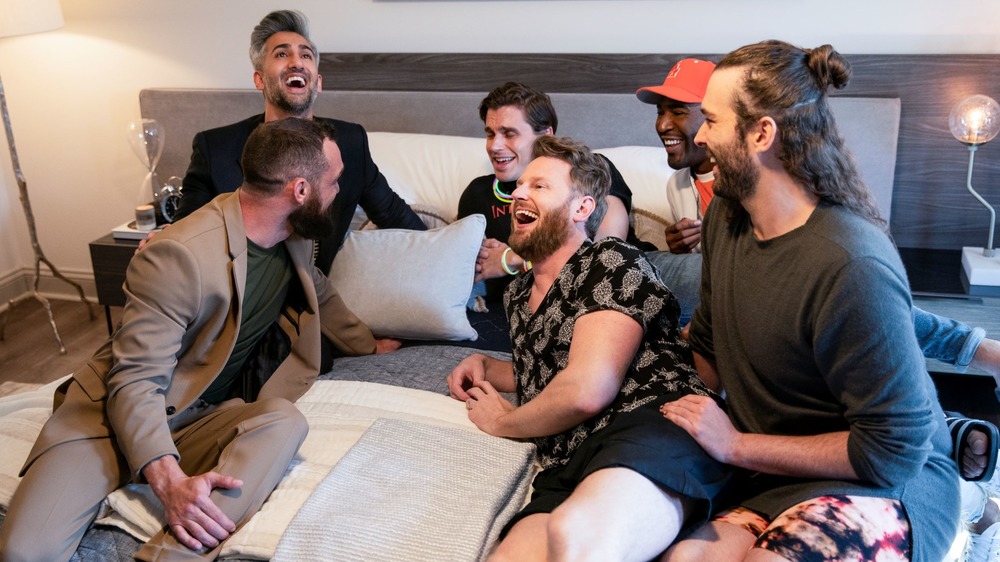 Ryan M. Collerd/Netflix
Since season 6 had only been filming for about a week when production was shut down, there's no trailer yet. Although, you can bet when the guys do return to filming, the season 6 trailer will be an extra emotional one.
As Berk pointed out to Showbiz Cheat Sheet, Queer Eye is unique, because it simply wouldn't work on a closed set. The guys want to be able to interact with the heroes in their homes and at work, and to offer up plenty of hugs along the way. Once things do return to normal (or at least the new normal), filming can resume, and the Fab Five and Netflix will finally be able to give fans the gift of an Austin-set season 6, complete with all the group hugs and happy tears that viewers have come to expect from the reality show.