The Truth About Christine Chiu From Bling Empire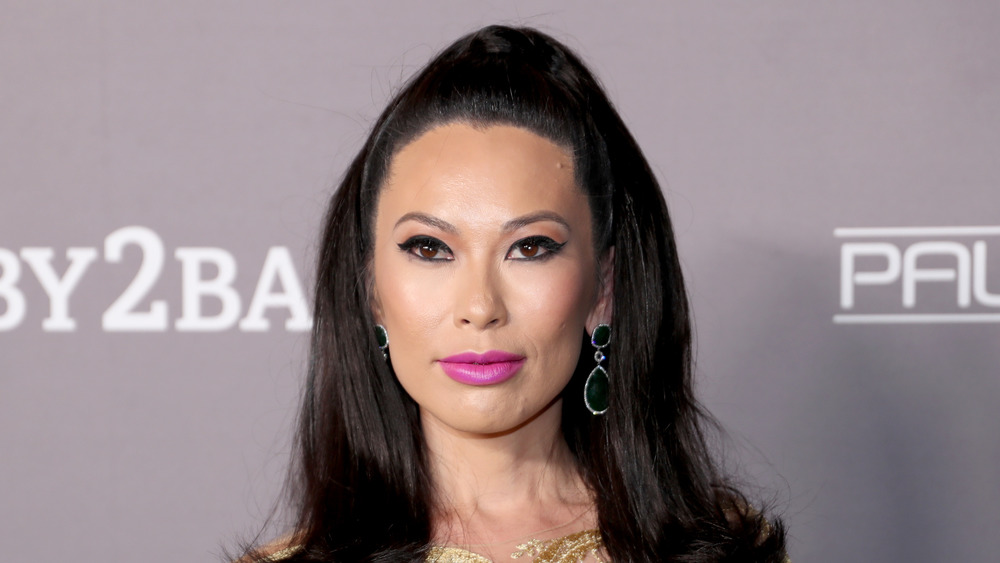 Rich Polk/Getty Images
For nigh-on two weeks now, the world has been blessed with the presence of Bling Empire, the first program exploring the lives of crazy rich Asians that wasn't Crazy Rich Asians. The reality show, produced and distributed by Netflix, tells the story of a group of Los Angeles residents of East Asian descent, living their best and most affluent lives in front of a contingent of cameramen.
Of the series' many characters, Christine Chiu may be the one turning the most heads. The socialite spouse of Doctor Gabriel Chiu started a remarkably successful cosmetic surgery clinic, Beverly Hills Plastic Surgery, and can now, based on her estimated personal holdings, buy you. Throughout Bling Empire's debut run, her life as the busy mother to BabyG really helped fill in the gaps between social events and finding pneumatic medical equipment in people's showers.
With the first season of Bling Empire now in the books, fans may have some unanswered questions about Netflix's newest star, made all the more enticing by the fact that the series' next season has yet to be formally announced. With that in mind, let's take a look at Christine Chiu the person, delve into her feelings about the show, and most importantly, come to terms as a society with her opinions about llamas.
Christine Chiu says there's more to her than Bling Empire lets on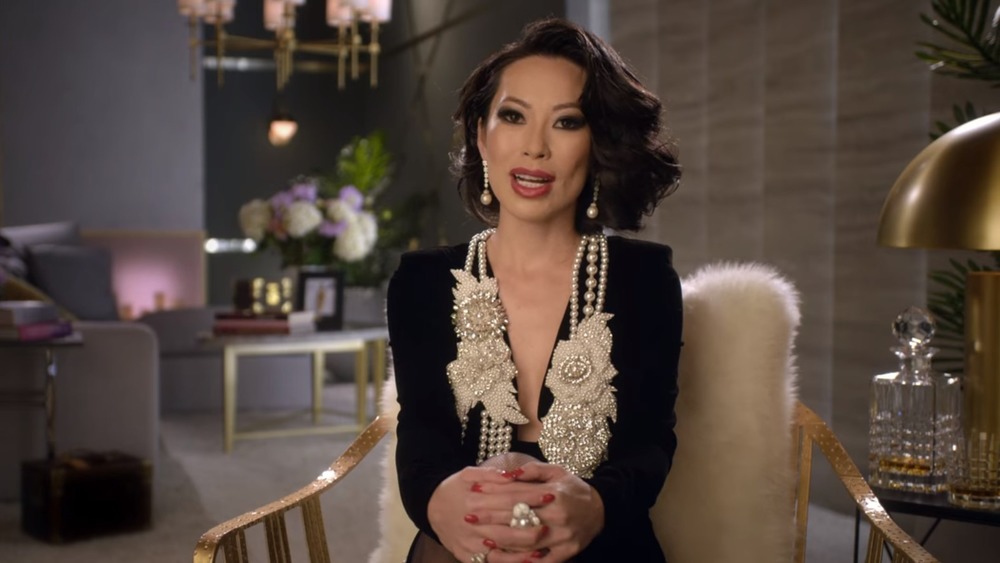 Netflix
Speaking to Netflix for the platform's new YouTube special, Bling Empire Cast: Where Are They Now, Christine Chiu expressed frustration with the way that she saw herself portrayed on the program. "Personally speaking, I feel that the show only showed one layer of me, and one aspect of who I really am... I do regret the way I came off. I hope that if we get more seasons, fans will get to see a fuller picture of my life and what I value. You know, the fun side of Christine."
What might that fun side look like? Well, according to a recent interview with Chiu in O, it would probably have something to do with her philanthropic efforts, and in a perfect world, llamas. The reality star apparently took a shine to camelids after her son BabyG was "naturally drawn to them," and now supports an organization that rescues farm animals.
More than that, Chiu expressed an interest in possibly changing the dynamic on Bling Empire in the wake of COVID-19. "The pandemic, like with everyone else, has taught us so many lessons on slowing down and reevaluating," she told O. "My mother passed away during the pandemic. I was able to reflect on how I'd like to better spend my time with family and friends."
Chiu concluded, "My greatest and sole priority is to leave a positive footprint on this world." With the meteoric success of Bling Empire now cemented, it seems like she'll have plenty of opportunities.