What You Don't Know About The Martial Arts In Raya And The Last Dragon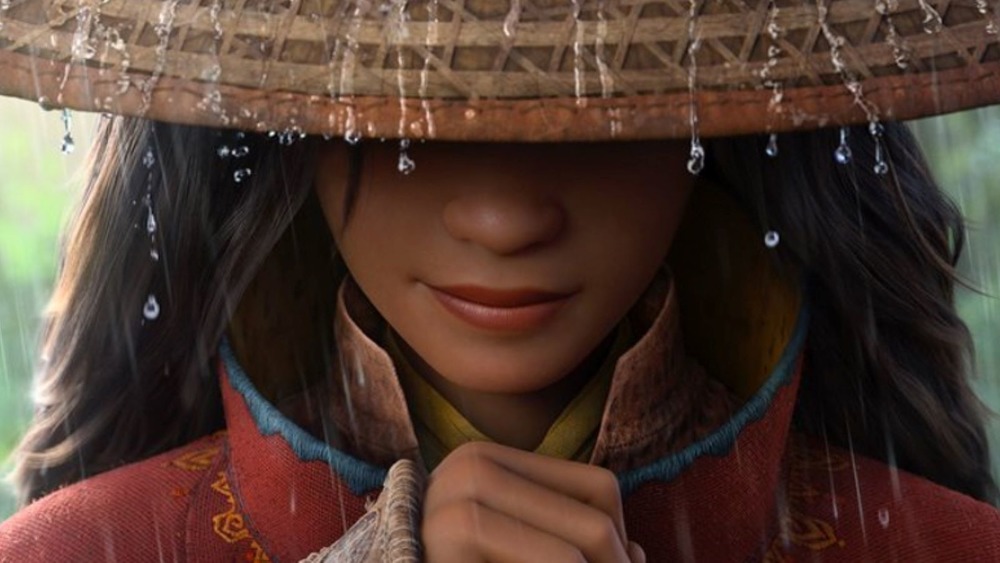 Walt Disney Animation Studios
Raya and the Last Dragon is set in the fantastical world of Kumandra, the Land of Dragons, where five clans of humans once coexisted peacefully with the winged beasts. Several centuries before the film begins, however, a dark force known as the Druun completely wiped dragons from existence without qualm or hesitation. Well, almost completely. One dragon is still around: Sisu (voiced by Awkwafina), a water dragon who can shift between human and dragon forms. With the Druun rising up once again, Raya (voiced by Kelly Marie Tran), daughter of the Kumandran chief, must find Sisu and put a stop to the resurfaced menace once and for all.
It may sound like the groundwork for a pretty stereotypical fantasy story, but the film is looking to be anything but. Inspired by Southeast Asian culture and helmed by an Asian voice cast, Raya and the Last Dragon marks many firsts for Disney. Still, there are lots of questions going in, many of which deal with  authenticity: fantasy or not, with the creators being so open about their Southeast Asian influences, fans will undoubtedly be paying close attention to detail. Luckily, co-writer Qui Nguyen was able to allay some concerns about the veracity of Raya and the Last Dragon's martial arts.
The reality behind the fantasy in Raya and the Last Dragon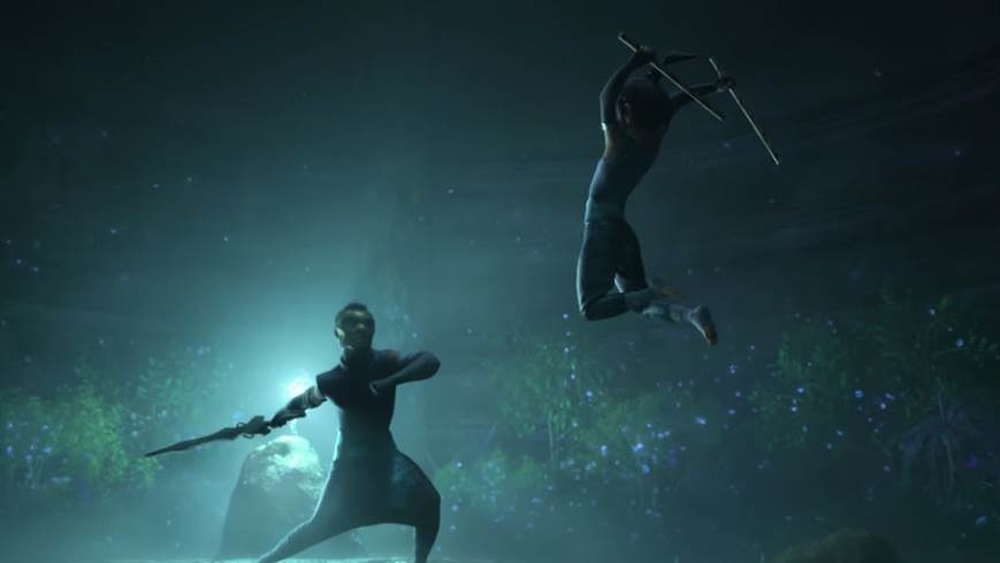 Walt Disney Animation Studios
"So often when you see a big action movie that is depicted with people who look like me and [co-writer] Adele [Lim], the martial arts can be just any combination of anything," Nguyen said during a press junket. As a self-proclaimed "lifelong martial artist" of Vietnamese descent, that was the last thing he wanted for Raya and the Last Dragon. It became his mission — as both a co-writer and a fight consultant — to ensure that the heart of the film's martial arts was in the right place. So Nguyen drew from three Southeast Asian martial arts in particular: Pencak Silat (of Indonesian origin), Arnis (the Philippines' national martial art), and Muay Thai (a.k.a. Thai boxing).
Despite not saying exactly how the three will blend together or mentioning any specific techniques that may be seen — though some of it's on display in Raya and the Last Dragon's teaser trailer — Nguyen did touch on how the martial arts mesh with the film's fantastical elements. "We could have gone anywhere with [the fighting styles]. But I wanted [them] to be grounded in real-world physics." So, even if there's magic involved, the characters' movements and forms are based on pre-established martial arts traditions, similar to Avatar: The Last Airbender and The Legend of Korra.
Beyond that, Nguyen also spoke to the benefits including real fighting styles might have on fans of the film. As opposed to, say, the lightsaber combat of Star Wars, "Kids will be able to go study real martial arts that represent the cultures of this film and celebrate Southeast Asia so much." It's just one of the many things to look forward to before the movie releases on March 5, 2021 on Disney+.