Here's How To Watch Every Season Of Friends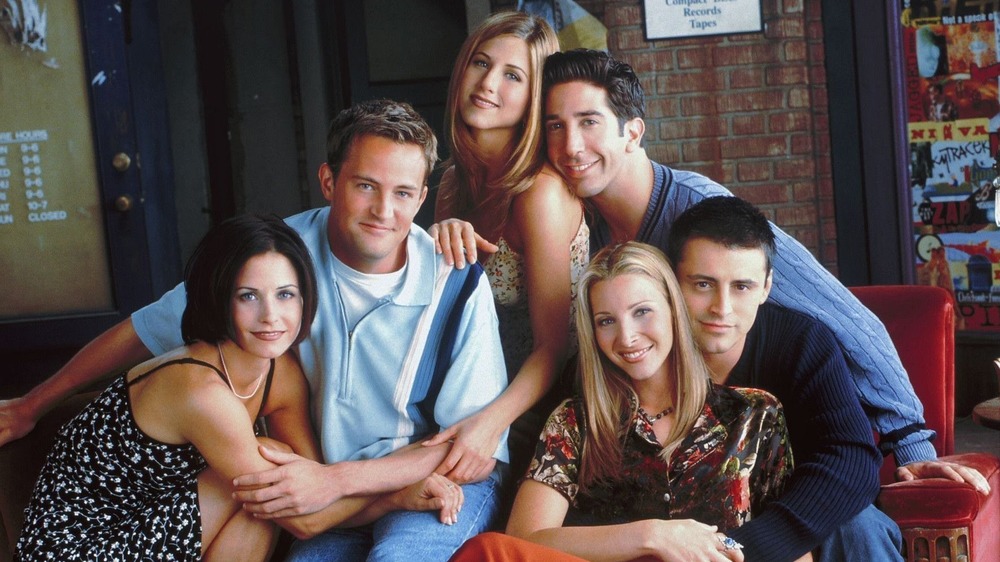 NBC
If you were a sitcom fan in the '90s, chances are you were either a Seinfeld person or a Friends person. Whereas Seinfeld, the "show about nothing," had strict policies against its characters growing, learning, or doing anything other than being their snarky, shallow selves, Friends was much different. Over its ten seasons, its cast of characters went through as many changes as you'd expect actual people to go through over the course of a decade, and they didn't always evolve in the ways that fans might have expected.
At the heart of the show was the ever-changing, often frustrating relationship between Rachel (Jennifer Aniston) and Ross (David Schwimmer), who could at times seem determined to defy the fact that they were obviously meant for each other. But the show also threw fans a sweet, unexpected curveball when Ross' sister, the type-A professional chef Monica (Courteney Cox), got together with the sarcastic, laid-back Chandler (Matthew Perry), a relationship that proved to be surprisingly stable. The main cast was rounded out by the awesomely ditzy Joey (Matt LeBlanc) and the even ditzier Phoebe (Lisa Kudrow), who were simply two of the funniest characters on television at the time.
Friends also rewarded fans with countless memorable guest appearances by major stars. Over the years, the likes of Brad Pitt, Julia Roberts, Sean Penn, Ben Stiller, Paul Rudd, Reese Witherspoon, Elle Macpherson, Bruce Willis, and Winona Ryder all popped in for stints of varying lengths. It all added up to a fun, memorable ride — and up until recently, fans could relive their favorite series in its entirety on Netflix. These days, however, you'll have to head over to a different streaming destination to catch all of the goings-on at Central Perk, because the Warner Bros.-owned series has found what is almost certainly a permanent home on HBO Max.
After you binge Friends, there's lots more for you on HBO Max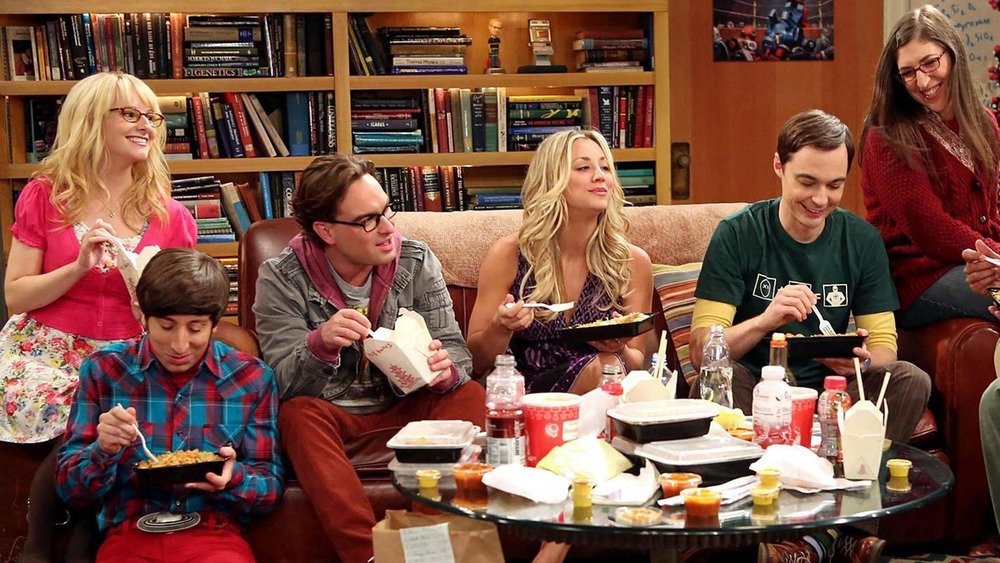 CBS
Once you're done binging the heck out of Friends, HBO Max has a plethora of similar options for you. First and foremost, we direct you to The Big Bang Theory, which broke fans' hearts when it ended its 12-season run in 2019. You can relive all the wacky misadventures of Leonard, Penny, Sheldon, and the gang on HBO Max — and the streamer also has the first three seasons of the ongoing spin-off series Young Sheldon on tap, with the most recent fourth season, which is still airing episodes, to be added at an undetermined point in the (presumably) near future. You may also want to check out The Middle, the quirky family sitcom that ran on ABC for nine seasons between 2009 and 2018. The series starred the hilarious Patricia Heaton as "Frankie" Heck, a middle-class Midwestern gal whose deadpan husband and oddball kids keep her constantly on her toes.
If you're looking for something just a touch more ... unconventional, you could do a lot worse than Curb Your Enthusiasm, which stars Seinfeld co-creator Larry David as a semi-fictionalized version of himself, a TV writer and producer whose dry sense of humor and impatience with social niceties often puts him at odds with the entitled celebrities and other Hollywood types in his orbit. The series is an HBO original, and Max has all ten seasons; it was renewed for an eleventh in 2020. You can also catch all 6 seasons of the Comedy Central farce Reno 911!, every episode of the awesome classic sketch comedy series Tim and Eric Awesome Show, Great Job!, and all four seasons of the bizarre Adult Swim witness relocation comedy Delocated, to name just a few. 
All in all, if you're a fan of television comedy, we just have one question: Could HBO Max be any more for you? We think not.