Here's How You Can Watch Every Season Of Fringe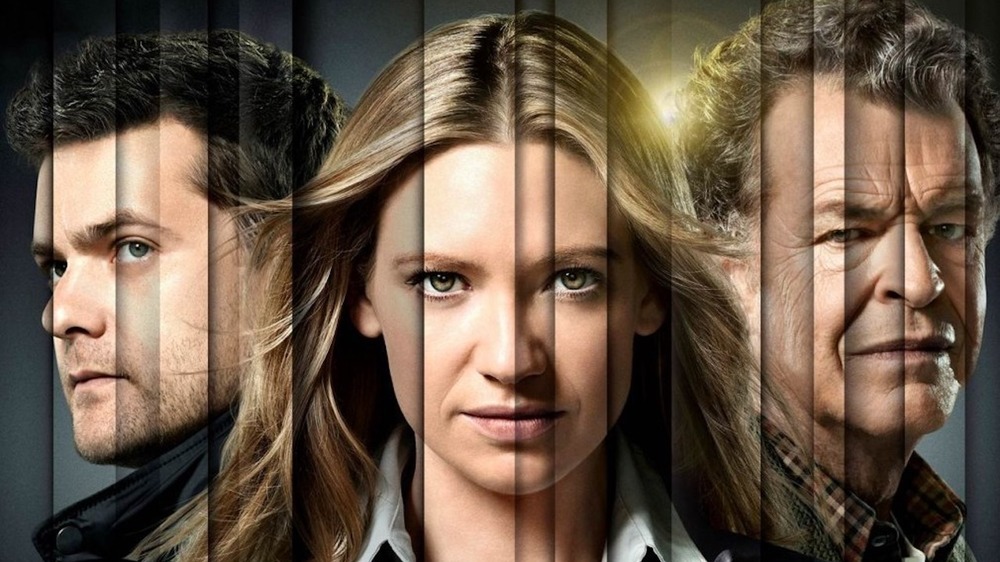 Fox Television
As TV viewers enjoy the spoils of TV's so-called second Golden Age, fans of fantasy and science fiction can confirm said age has been particularly fruitful for genre lovers. With shows like Game of Thrones, Stranger Things, The Handmaid's Tale, and Devs having shaken up the status quo over the past decade, and Marvel and Star Wars properties just beginning their domination of the streaming realm, it's safe to say the unofficial Golden Age of sci-fi/fantasy television will continue for years to come. 
For genre fans cut from the network television cloth, though, the good times started in the mid-2000s when J.J. Abrams and his merry band of puzzle-boxers unleashed the narrative beast that was Lost on the masses. Even before Abrams brought that iconic series to its murky end, he set about bringing another sci-fi marvel to the network set, this one with a distinct procedural bent avla The X-Files. Premiering to great fanfare in the fall of 2008 (and featuring an exceptional cast), that series was called simply Fringe. 
Fringe told the tale of an ambitious F.B.I. Agent named Olivia Dunham (Mindhunter star Anna Torv) who teams with a kind but certifiably mad genius (Lord of the Rings trilogy supporting player John Noble), and his conman son (Dawson's Creek alum Joshua Jackson) to tackle the Bureau's most unconventional cases — most of which involve unexplained phenomena and so-called "Fringe Sciences," which that mad doctor had a particular affinity for. 
You might've guessed from that setup, but over the course of Fringe's five seasons, things often got marvelously weird for the trio, often doing so in ways even The X-Files never dreamed. And if you want to experience, or just relive, every maddeningly brilliant moment of Fringe for yourself, you now can do so in the land of streaming. 
To get your Fringe fix, you'll need an Amazon Prime Video subscription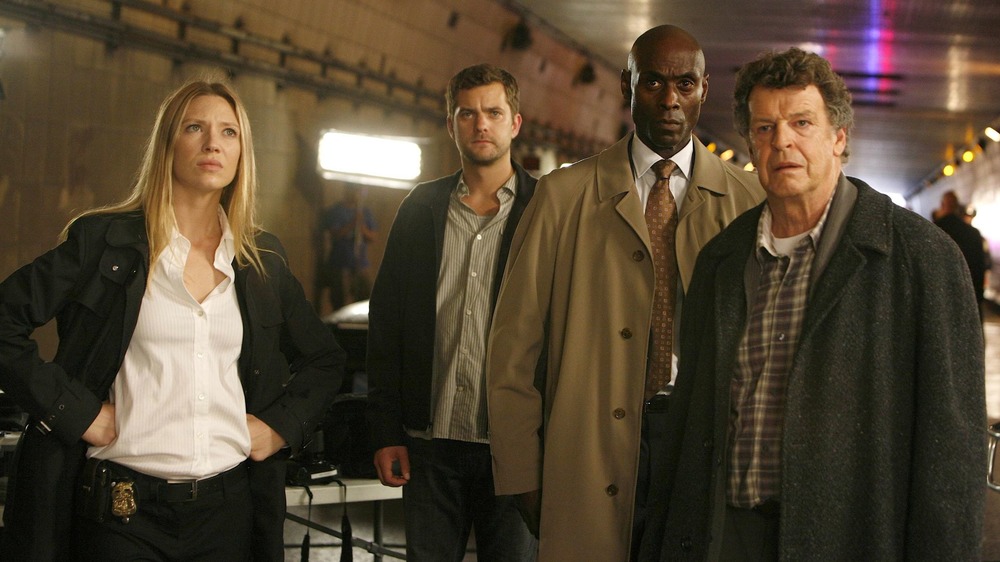 Fox Television
That'll be welcome news for Fringe's fiercely devoted fanbase, as it wasn't available on any major streamer for quite some time. Amazon Prime Video, thankfully, remedied the situation by adding all five seasons of the show to its platform, meaning you can officially start your next Fringe binge today.
Of course, Fringe die-hards are already well aware of how compulsively re-watchable its 100-episode run is. They're equally aware just how much fun that binge will be, because Fringe was among the most electrifyingly original programs on the air during its run, largely thanks to the fearless narrative noodling undertaken by series' creatives who took sincere pleasure in turning their carefully constructed world on its head.
And Fringe often did just that — at times, quite literally. Don't worry if you've never seen a single episode, because we're not about to spoil one mind-bending moment of the series for you, but just know Fringe's overarching narrative gives bold new meaning to the phrase, "one of these things is not like the other thing," and that the series features stellar performances from Torv, Jackson, and current John Wick standout Lance Reddick — not to mention a career-defining turn from John Noble, who should've netted an armful of Emmy's for his deliriously dexterous work here.
Just a quick note to any newcomers eyeing Fringe for their next streaming binge, though, and that's to stay the course — because its inaugural season is frustratingly uneven. Rest assured, Fringe finds its legs in a breathless second season, and its third remains one of the greatest single seasons of television to ever hit the airwaves.
No, that's not an overstatement. But feel free to check Fringe out on Amazon Prime Video if you doubt it, and we'll happily greet you on the other side (or "over there," if you prefer).