Larry King's Final Acting Role You Never Heard About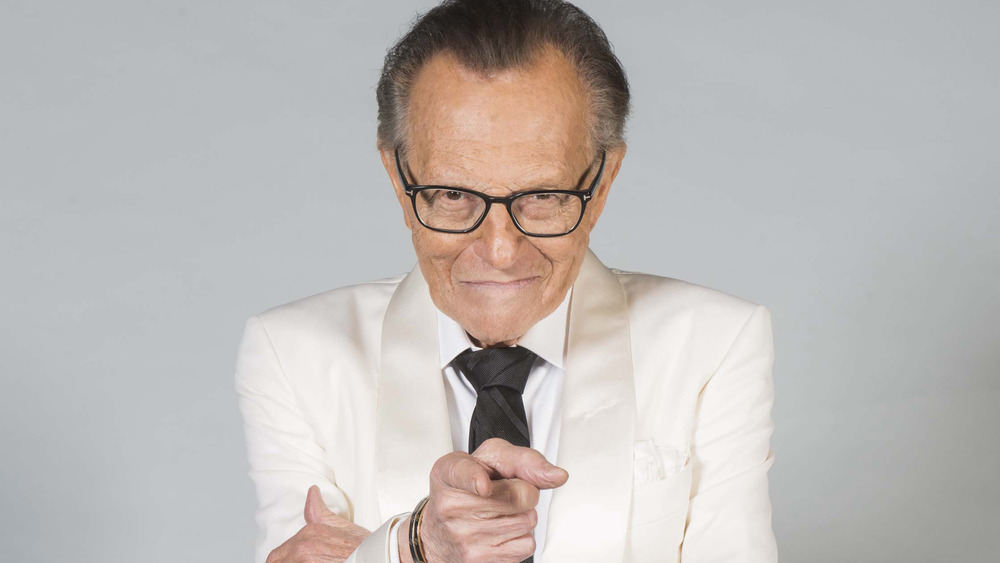 Michael Bezjian/Getty Images
When you think of the name "Larry King," you likely imagine a man with a distinctive, even-tempered New York accent, wearing a pair of glasses, a set of suspenders, a sharp dress shirt, and matching tie. You may remember specific interviews and segments from King's long-running CNN interview series Larry King Live – or, if you're a bit older, you might recall standout moments from The Larry King Show, King's radio talk show. Indeed, King was a titan of the television industry and a legend of American journalism, and the world lost him on January 23, 2021, when King died at the age of 87. 
While he was famous across the globe for his work as an interviewer and host, King was also an actor — first appearing way back in a 1961 episode of Miami Undercover, then going on to play himself in several projects including Ghostbusters, Murphy Brown, Frasier, Law & Order: Criminal Intent, The People v. O. J. Simpson: American Crime Story, 30 Rock, Ugly Betty, and many more. Additionally, King lent his memorable voice to a number of films and TV series — voicing Bee Larry King in Bee Movie, Wax Larry King in Gravity Falls, and Doris in Shrek the Third and Shrek Forever After (plus the Ugly Stepsister in Shrek 2). 
After appearing as himself in the comedy-drama The Remake, King took on what would end up being his final acting role, and it's one you've likely never heard about before.
Larry King played Fear in Debbie & Doug Drop Acid in the Desert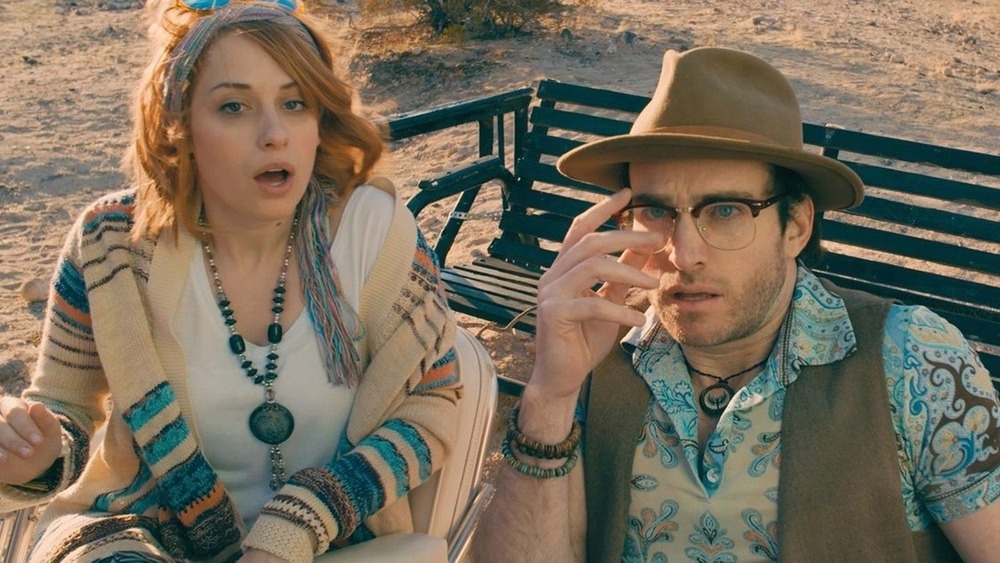 King's last acting role came in 2019, in the Scott Brown-directed comedy short Debbie & Doug Drop Acid in the Desert. Starring Zack Gold as Doug and Angela Gulner as Debbie, the short film finds the titular characters both at a crossroads and at the lowest point in their lives. The couple are hoping to bring passion back into their marriage, and in pursuit of that goal, they look to "alternative therapist" Ariel and the unusual solution she has to prevent their relationship from imploding: head to Joshua Tree National Park in California and, as the short's title reveals, take acid there (via TripintoLove.com).
Debbie and Doug end up ingesting too much of the drug, and begin hallucinating a strange new world. It's there that they meet King's character Fear and Paul Scheer's character Michael Hodorowitz, among others. The entities Debbie and Doug meet during their trip offer valuable insight into how they can save their marriage and ultimately become better, more loving people.
As of this writing, Debbie & Doug Drop Acid in the Desert is available to watch in full on YouTube.