The Devastating Death Of Larry King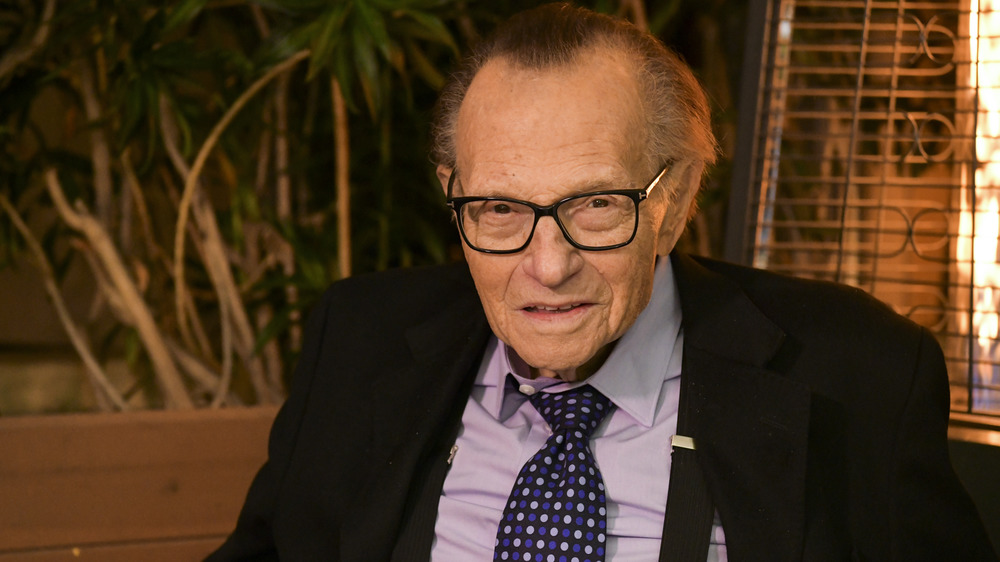 Rodin Eckenroth/Getty Images
Multiple news outlets, including CNN, are reporting that legendary newsman and expert interviewer Larry King has died at the age of 87. His death was announced by his son Chance early Saturday January 23, 2021, and a statement confirming the information has since been posted to King's verified Facebook account. 
The statement reads: "With profound sadness, Ora Media announces the death of our co-founder, host and friend Larry King, who passed away this morning at age 87 at Cedars-Sinai Medical Center in Los Angeles. For 63 years and across the platforms of radio, television and digital media, Larry's many thousands of interviews, awards, and global acclaim stand as a testament to his unique and lasting talent as a broadcaster."
King was a fixture in the world of American journalism for nearly half a century, and is perhaps most famous for his long-running interview show Larry King Live. Larry King Live began in 1985 and ran for over 25 years on CNN. A staple in a fading genre of long-form interview series, the show featured newsmakers from every walk of life including actors, artists, celebrities, athletes, activists, business leaders, and local heroes. CNN recorded and broadcast an astonishing 6,120 episodes of the series, before the aging interviewer officially called it quits in 2010.
Although the statement does not provide an official cause of death, King had been battling COVID-19 in recent weeks, an infection for which he was hospitalized back in December (via CNN).
Larry King was a living legend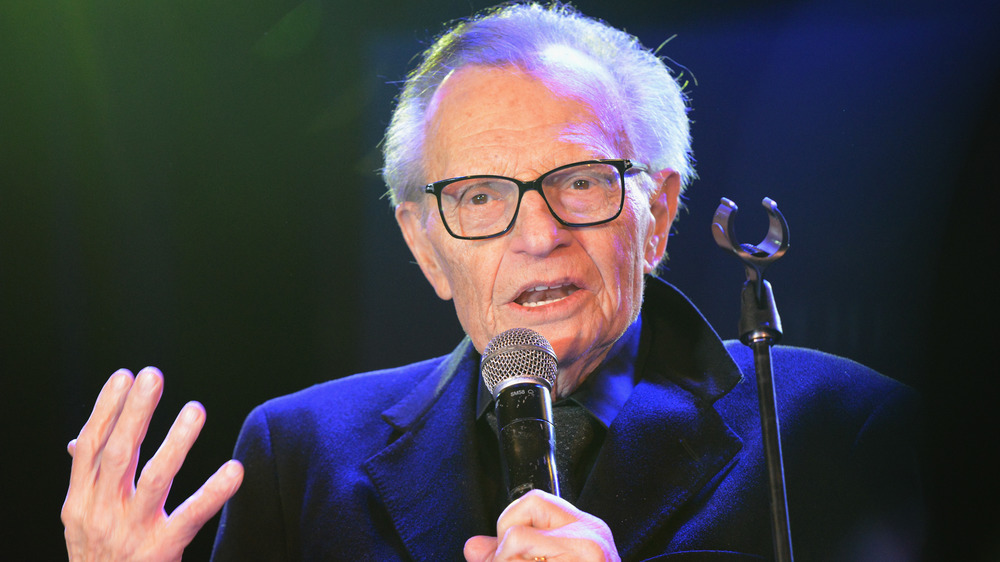 Albert L. Ortega/Getty Images
Larry King was born in Brooklyn, NY, and always dreamed of becoming a radio personality. He accomplished that goal immediately upon graduating from high school when he began his first DJ gig in Florida. He adopted his stage name (his real name is Lawrence Harvey Zeiger) while working in the rich Miami media market as a popular on-air talent. He went on to host the nationally broadcast The Larry king Show from 1978 to 1994, at which point he finally made the jump to TV.
King didn't disappear from media completely after ending his storied run on CNN. Ever disinterested in hanging up his iconic suspenders, King founded a production company, Ora TV, in collaboration with Mexican telecom magnate Carlos Slim. He also adapted to yet another change in the media landscape, hosting a streaming series on Hulu under the title Larry King Now.
Unfortunately, his rapidly deteriorating health led to an abrupt end to a long and fecund career.
King's health had been deteriorating for years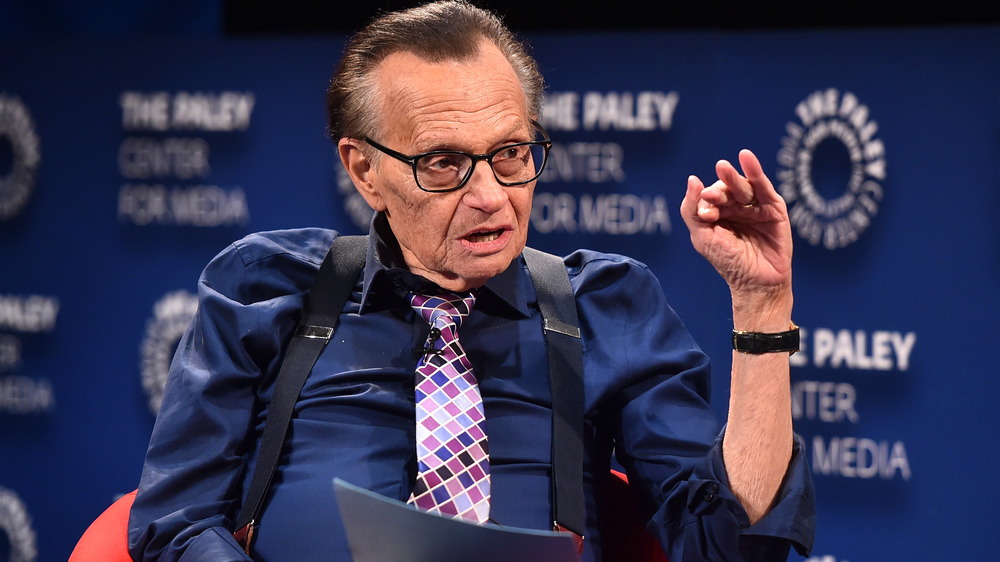 Alberto E. Rodriguez/Getty Images
COVID-19 wasn't the octogenarian's only recent health scare. King's ailments had been mounting for years. Back in 1999, King was diagnosed with and successfully treated for prostate cancer, an experience he discussed on the air. The long-time smoker then suffered a serious heart attack as the result of an arterial blockage that required bypass surgery to correct. The experience spurred King to at last give up the nicotine habit, though he still had to grapple with a 2017 lung cancer diagnosis, which he survived after a round of treatment at the same hospital where he died.
Though his public appearances had grown infrequent in recent years, he was sometimes seen using a wheelchair, the apparent result of a 2019 stroke. Then, COVID-19 struck, landing him in the hospital once again.
Despite all the trials and tribulations of his final years, King never despaired of his condition. As far as he was concerned, he was already living on borrowed time. "My father died when he was 43, 44," the interviewer told Page Six just last year. "I never thought I'd be 86 ... I have no complaints. Everything that happened to me, I'm grateful for."
And we're all grateful for Larry King's long and fruitful career.