The Classic '80s Comedy That Jump-Started Larry King's Film Career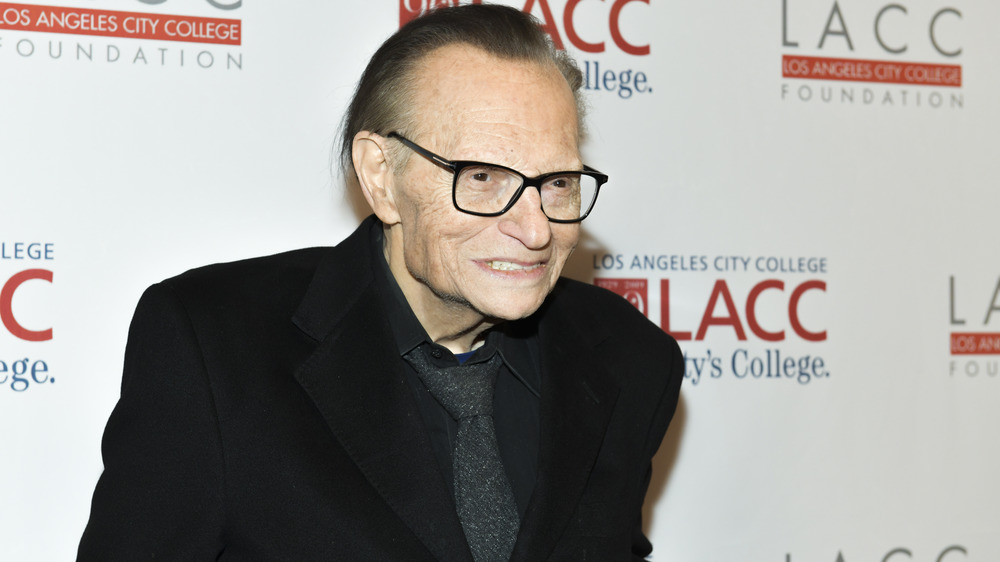 Rodin Eckenroth/Getty Images
On January 23, 2021, world-class interviewer and legendary broadcaster Larry King died, per an announcement made by his son Chance, as well as a subsequent post confirming the sad news on his verified Facebook account.
News of King's death at the age of 87 certainly came as a shock to the world of American journalism, though it perhaps shouldn't have been much of a surprise. The 25-year host of CNN's iconic long-form interview series Larry King Live had suffered numerous health problems in the latter years of his life, including a heart attack, stroke, and two bouts with cancer. Even more recently, King was hospitalized with a confirmed case of COVID-19, according to CNN, though it's unclear at this time whether or not complications from COVID-19 was the acute cause of death.
In this time of mourning, many fans may find solace in the opportunity to revisit King's substantial body of work. While he's well known for his news and interview programs, he also made regular appearances in movies and fictional TV series — sometimes playing himself, and other times bit parts that traded in King's trademark suspendered visage and gravelly voice.
The appearance that may have jump-started King's Hollywood career actually came in a hit 1984 comedy that showcased the manifold possibilities offered by the newsman's natural charisma and iconic look.
Who ya gonna call?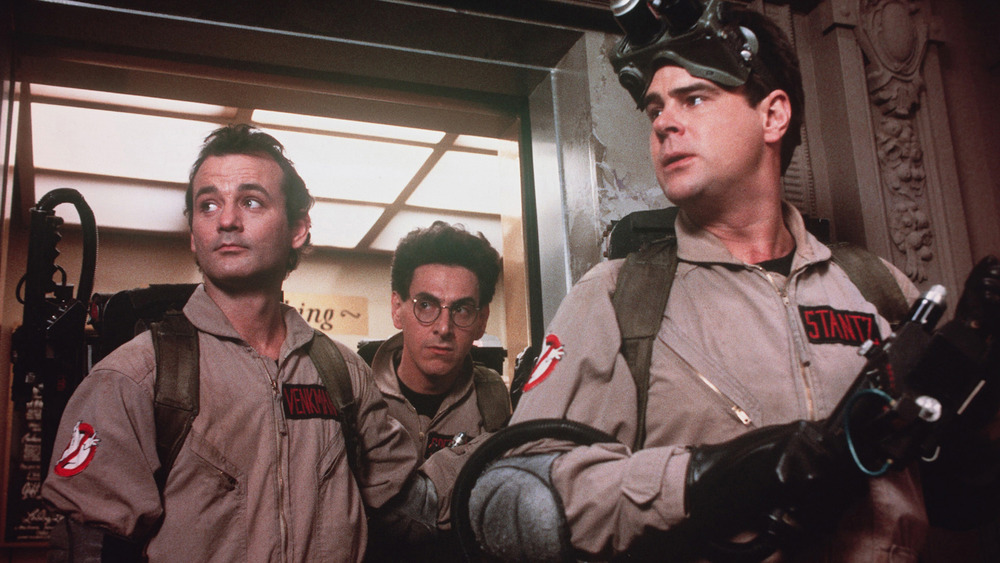 Columbia Pictures
Aside from an obscure one-off appearance in 1961 on the series Miami Undercover, King's first major Hollywood screen credit came courtesy of 1984's Ghostbusters. The movie came out just one year before King began his storied run on Larry King Live, though he'd already long established his bona fides as a broadcaster by the time Dan Aykroyd and Harold Ramis came calling.
King's brief appearance as himself in Ghostbusters kicked off a stunning run. IMDb lists 65 acting credits for the newsman, including stints playing himself in The Exorcist III, Bullworth, Enemy of the State, The Stepford Wives, and Swing Vote, and voicing himself on several episodes of The Simpsons and Gravity Falls. He even plays the ugly stepsister Doris in Shrek 2, Shrek the Third, and Shrek Forever After — one of many things only adults notice in Shrek. It doesn't get more legendary than that.
As we all look back on King's prodigious career in the industry, it's fun to appreciate that a cult classic film like Ghostbusters started it all.