The Comedy Series That Everyone's Binging On Netflix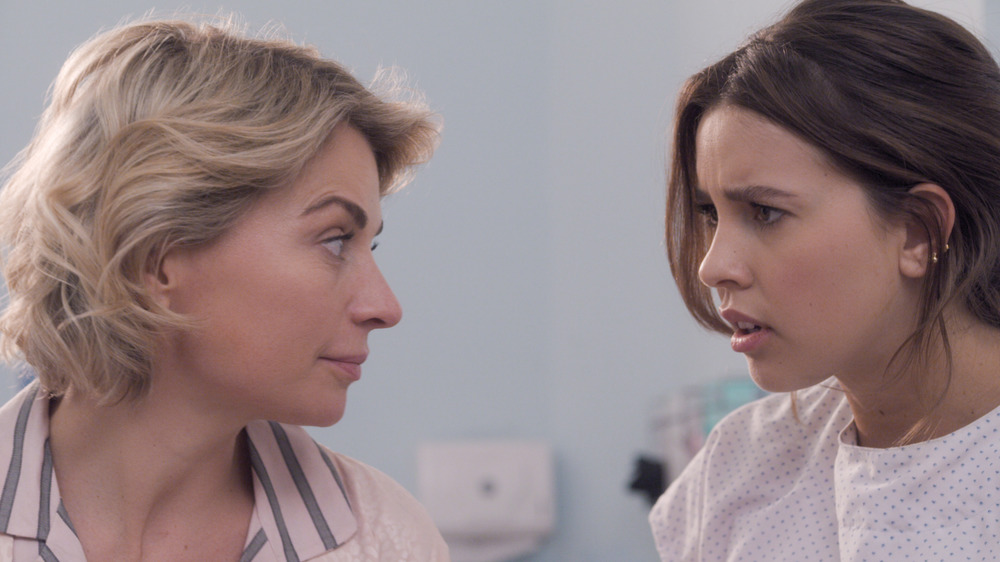 Netflix
Netflix kicked off 2021 by promising a steady stream of new content, and they're definitely delivering. Along with new original movies every week, the streaming giant continues to develop and expand the huge slate of diverse, non-English language content that it's become known for over the years, evident with past hits like Dark and Kingdom. These shows and movies aren't limited to one or two genres, either, featuring everything from romcoms to reality television. No matter the language or the area of interest, there's something for you on Netflix.
Released on January 20, a new Netflix original Mexican dramedy is already trending on the streaming service. In fact, within just a few days of its premiere, fans began calling for a second season. Re-working a familiar concept, Daughter From Another Mother (Madre Sólo Hay Dos) is about two women who find out — four months after giving birth — that the hospital switched their baby daughters by mistake. Each having already formed a bond with the newborn she thought was her own, the women decide to challenge the traditional family image to make something altogether blended, unusual, and truly heartwarming.
The Mexican comedy Daughter From Another Mother brings the laughs and emotion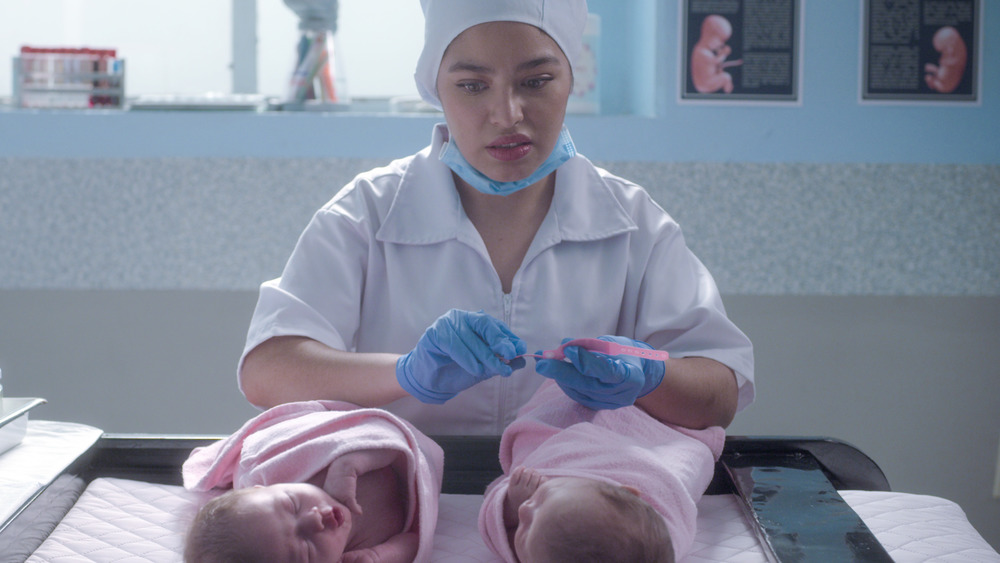 Netflix
While Daughter From Another Mother has obvious ties to classic comedies like Yours, Mine & Ours, The Brady Bunch, or Freeform's Switched at Birth, the series is witty and hilarious, grounded by the fantastic performances of the cast. The two vastly different mothers, Mariana (Paulina Goto), a relaxed college student in her early 20s, and Ana (Ludwika Paleta), an organized businesswoman, continue to clash from the moment they meet. Their differences extend beyond personality, as the two women have very different beliefs surrounding motherhood and lifestyle. After the hospital tells them of the accidental switch, Ana invites Mariana to live with her and her family as they transition through the switch back.
Daughter From Another Mother works so well because of the two main actresses and their perfect chemistry. Along with that, the series does a great job focusing on the women's developing relationship as they work through issues of motherhood and everyday struggles together. The comedy in Daughter From Another Mother is relatable and extremely funny, no matter the audience's language, due to the adept skill of the writers, the actors, and of course, the translators.
If you're looking for a new show to binge and love crazy family comedies akin to Catastrophe and Better Things, Daughter From Another Mother is exactly what you need.