The Vampire Anime Hidden Gem You Can Binge On Hulu Right Now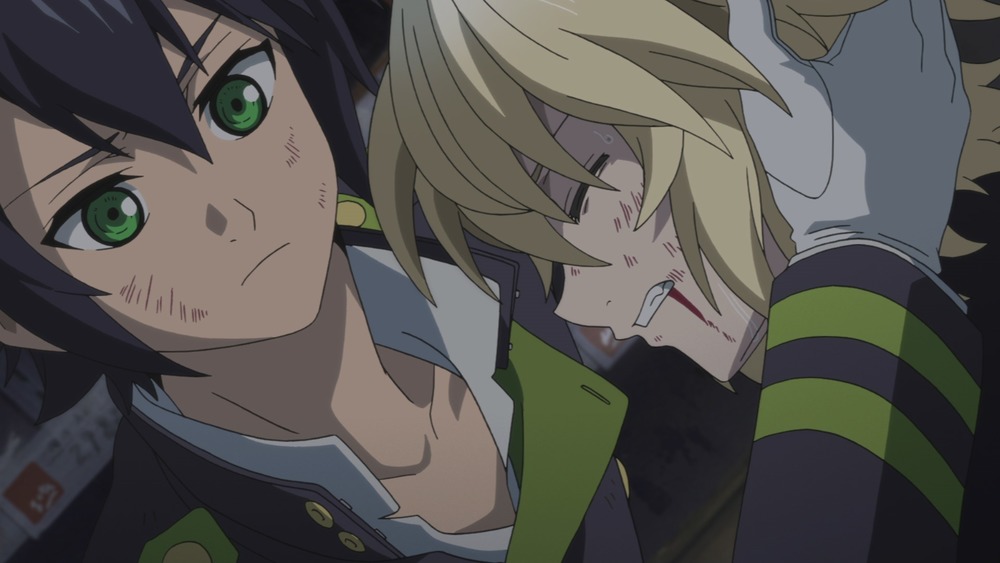 Wit Studio
Want to know a super interesting fact about horror movie trends? 
A while back, Mr. Science Show made a fascinating graph showing how when a Republican is president, zombie movies become popular — see, for instance, 28 Days Later and Shaun of the Dead breaking into the zeitgeist during George W. Bush's presidency. Conversely, when a Democrat is in power, vampire flicks are all the rage, which could explain the prominence of the Twilight movies after Barack Obama was elected president. With Joe Biden's recent inauguration and the Bible he was sworn in on becoming meme-worthy, audiences should get ready for a slew of new vampire projects coming to fruition over the next few years. There's no better way to get started than by binge-watching an underseen anime from a few years back — Seraph of the End: Vampire Reign. 
All 24 episodes are currently available to watch on Hulu. It may take a while before we get to see season 3 of the series, but as it stands now, this is one horror anime you don't want to sleep on. 
Seraph of the End: Vampire Reign offers a compelling story with a captivating animation style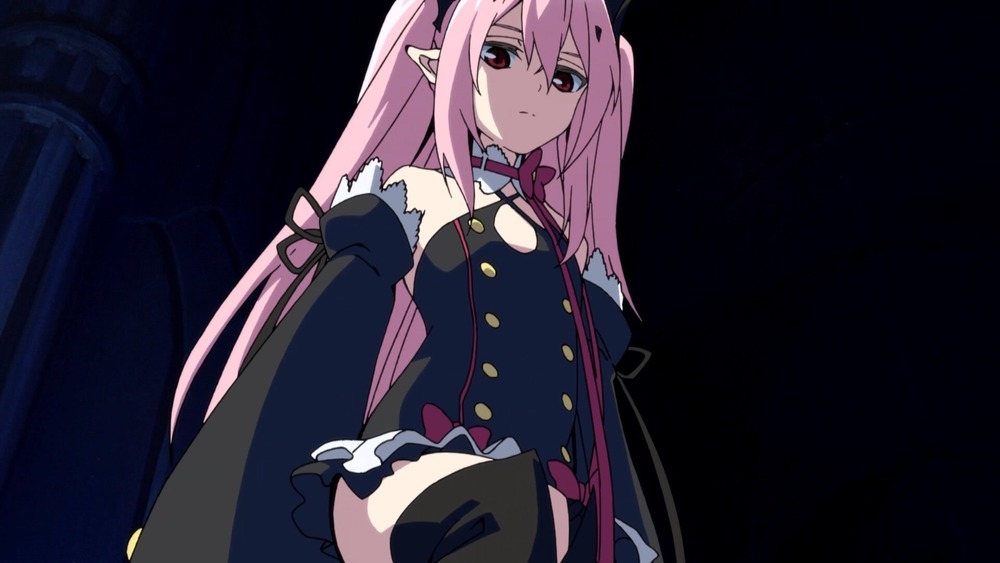 Wit Studio
With Attack on Titan (which you can also watch with a Hulu subscription) coming to an end after season 4, you may find you need another post-apocalyptic anime to binge-watch, and Seraph of the End is there to help you pick up the pieces. 
First, a bit of backstory. The year is 2012, which sees the end of the world as we know it as a result of a man-made virus that wipes out most of humanity. The only segment of the population spared is anyone under 13 years of age, and as if one apocalypse wasn't enough, the world also succumbs to a swarm of vampires who have been living under the earth for millennia. The monsters lead what's left of mankind beneath the surface for what they claim is protection, but really, it's to use them as livestock and to have a handy source of blood readily accessible. Despite these overwhelming odds, Yūichirō takes it upon himself to find a way to kill every last vampire and save what's left of humanity. 
The first episode is more than enough to get any anime lover hooked. The color palettes used are phenomenal, wonderfully contrasting the dark, gloomy atmosphere with bright pastels on the characters. While many recent vampire projects, like What We Do in the Shadows and Vampires vs. the Bronx, have infused comedy into the blood-sucking story lines, Seraph of the End goes all in on horror and action. You aren't going to want to miss it.