Kevin Feige On Why He Loves WandaVision So Much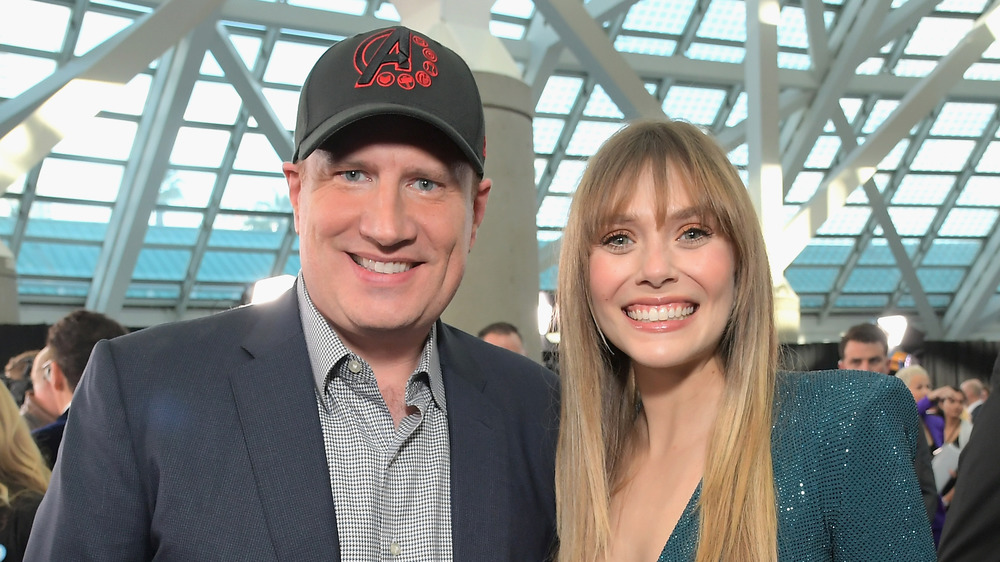 Charley Gallay/Getty Images
While Marvel Studios President Kevin Feige has been crafting stories for the Marvel Cinematic Universe since 2007, he's never really had a chance to honor the legacy of his family's contributions to the entertainment business as part of that work — until now.
That's because WandaVision, Marvel Studios' new Disney+ series that kicks off Phase 4 of the MCU, hearkens back a time when television sitcoms ruled the cultural landscape thanks to such classics as The Dick Van Dyke Show, an iconic series that WandaVision pays homage to in its premiere episode. Among those in The Dick Van Dyke Show's orbit was Robert E. Short — Feige's late grandfather. Naturally, the fact that WandaVision was inspired in part by that series holds a very special place in the Marvel executive's heart.
"My grandfather worked for Procter & Gamble, and Procter & Gamble was, back in the day, both [a] sponsor and [a] producer on mainly soap operas. But in the early, early '50s and '60s, I think they did some primetime," Feige said in a WandaVision press conference attended by Looper. "I don't know that [my grandfather] was actually on the show, but he was on one of the sponsors and companies behind the show. That might've had a little to do with it."
Per Variety, Short, who died in 2016, spent 34 years working as an executive at Procter & Gamble Productions. The Dick Van Dyke Show was indeed a series that P&G Productions developed during Short's near three and a half decades at the company, though Short himself contributed to other shows like The Edge of Night, As the World Turns, Guiding Light, and more.
Making the connection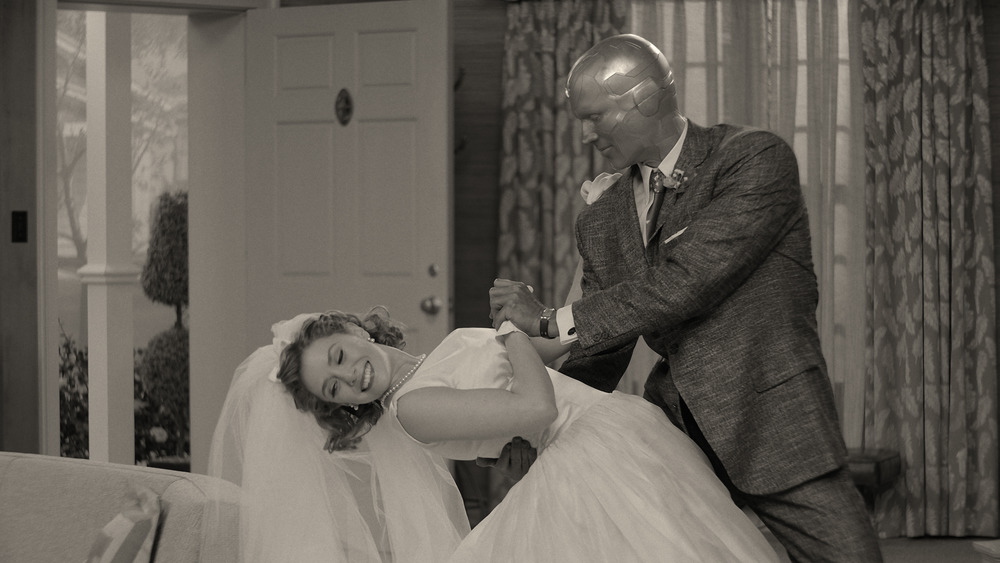 Marvel Studios/Disney+
Starring Elizabeth Olsen and Paul Bettany, who reprise their pivotal roles of Wanda Maximoff (aka Scarlet Witch) and Vision from the Marvel films, WandaVision has a distinctive tone of innocence about it — much like you would see in the family sitcoms the series resembles. Alluding to the series' tone, Feige said that he "found comfort in television families" while watching a lot of television as a kid, so it was important to him and his fellow creatives that WandaVision didn't traipse upon any of fond memories he or anybody else had of the sitcom era in decades past.
"There's one thing we talked about early on: These are not parodies. This is not direct satire," Feige shared. "We love these things, and they meant a lot to us. Dated and silly as they may seem now, there's a comfort factor there." 
Feige also noted that he didn't make the connection to his grandfather's role in classic television until he started mulling the TV pasts of director Matt Shakman — who grew up as an actor on such 1980s TV sitcoms as Diff'rent Strokes, Growing Pains, and Webster — and Olsen, whose sisters Mary-Kate and Ashley famously shared a role on Full House in the 1980s and '90s.
"Lizzie's background with her sisters didn't even occur to me until I think we were standing in the writer's room with pictures of Full House on the wall and I went, 'Oh, right," Feige said with a laugh. "And yes, [I remembered] the connection [to] my grandfather going way back. [...] It was fun to hear stories as we worked on this series about all these people that we work with every day and getting an insight into a bit of where they'd come from — my grandfather being one of them."
WandaVision is streaming now on Disney+.