How The Future Of Cobra Kai Could Extend Past The Netflix Series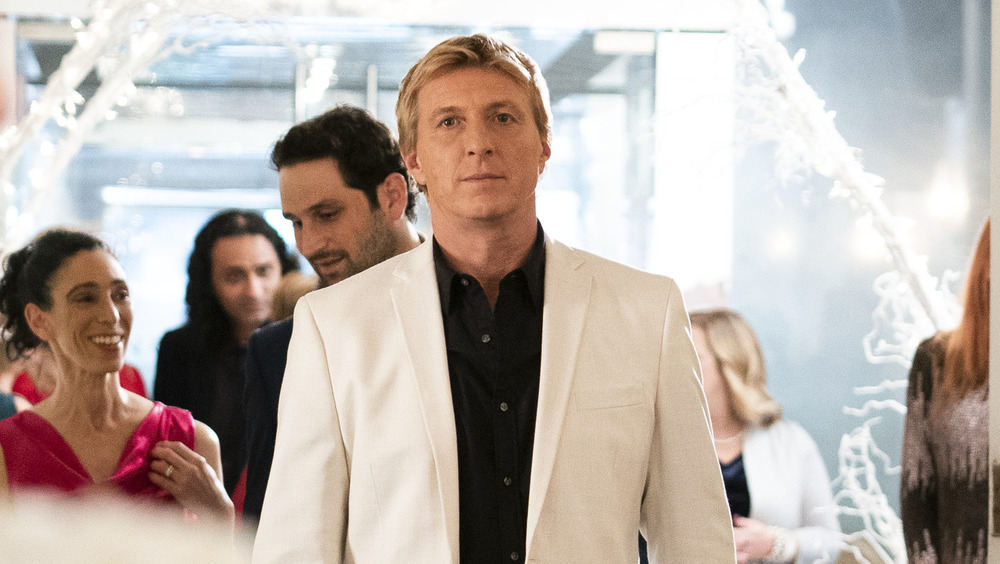 Netflix
Old movies and shows are getting fancy new reboots and continuations all the time. It was still surprising for The Karate Kid fans when YouTube announced it would be producing a continuation of the beloved movie franchise from the point of view of villain Johnny Lawrence (William Zabka) rather than hero Daniel LaRusso (Ralph Macchio). YouTube Red was an untested streaming service and the concept of the new series, Cobra Kai, was so unusual, that perhaps the biggest surprise of all was that it became a massive hit.
Three seasons and a move from YouTube to Netflix later, Cobra Kai is popular not only with fans of the original The Karate Kid movies but with a whole new generation of fans who were introduced to the Miyagi-verse through the new series. We've had three successful seasons so far, and a fourth is on the way, but anxious fans are starting to wonder: How long can this go on?
Is it possible for a teenage grudge to carry over to adulthood? Yes, that can absolutely happen. Unquestionably, the cycle of abuse is something that can carry on for a very long time. But when it comes to entertainment, there's simply a limit to how long we can watch two grown men like Johnny and Daniel keep on resenting each other and keep on infecting everyone around them with that resentment.
Cobra Kai season 3 recognized this dilemma when it elevated Daniel and Johnny's shared enemy and rival sensei, John Kreese (Martin Kove), to almost supervillain levels of manipulation. But what happens when Daniel and Johnny inevitably overcome Kreese? How can Cobra Kai keep going after that?
Cobra Kai creators compare their series with Breaking Bad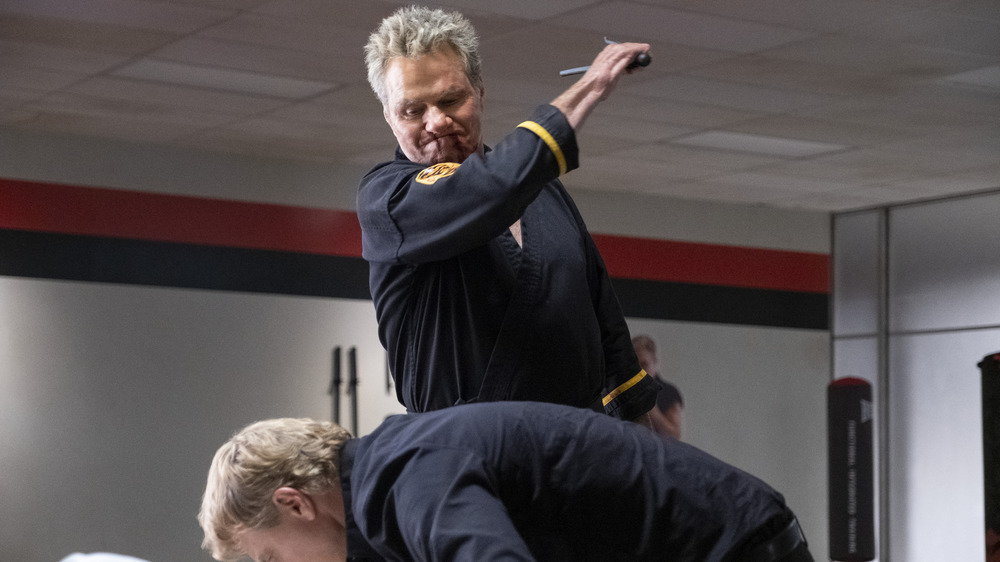 Netflix
Cobra Kai season 3 ends with the union of former members of Cobra Kai dojo and Miyagi-Do Karate. Johnny Lawrence and Daniel LaRusso are trying to teach their students together as they prepare for whatever John Kreese and his Cobra Kais have up their sleeves.
We've seen that several of the original, season 1 school bullies have joined Kreese's Cobra Kai dojo. What's more, there seems to be some kind of relationship brewing between Kreese's favorite student, Tory Nichols (Peyton List), and Johnny's estranged son Robby Keene (Tanner Buchanan). Having seen flashbacks to Kreese's time in the Vietnam War, we also know that there are former members of his unit who could turn up, and we've gotten to see why exactly Kreese is as angry as he is.
There's still at least one great season's worth of Cobra Kai left to tell in the story's current form, but the show's creators don't have any plans of stopping at season 4 if they can help it.
"We have plans for several more seasons of the show," said Cobra Kai co-creator and executive producer Jon Hurwitz in an interview with Pop Culture. "When we starting writing Season 1, we had a clear sense where we wanted things to end, but we never knew exactly how long it would take to get there. We've written Season 4, or most of it. We have thoughts beyond that, and it's going to be an ongoing dialogue with Netflix."
"The hope is that these characters are in a place that could lead to more stories down the road," said Hurwitz. "We love the show Breaking Bad, for example. We love how that story concluded, but you're still living in that Breaking Bad universe. The same can be said for Cobra Kai down the road."
The Cobra Kai characters most likely to get a spin-off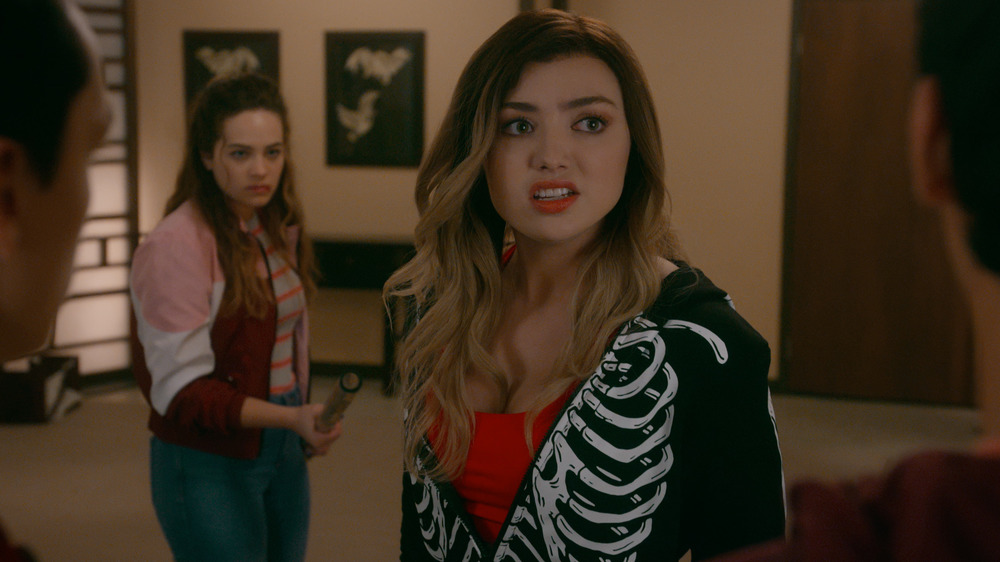 Netflix
If one line in Breaking Bad essentially spawned Better Call Saul, what might Cobra Kai spawn? More importantly, what characters can we expect to get their own spin-offs.
One thing you have to ask yourself as a Cobra Kai fan is, "Who has the kind of star power to be the lead of their own show?" Of all the young actors on Cobra Kai, the most obvious person has to be Peyton List. The actress is already a Disney darling playing Emma Ross on both Jessie and Bunk'd, but she's also worked on Hubie Halloween with Adam Sandler, she voiced Batgirl in the animated film Batman: Hush, and she's presently filming the likes of Michael Shannon, Don Johnson, and Zach Braff in the movie Shriver.
Moreover, Tory Nichols has the potential to be a great leading character. Tory is a villain on Cobra Kai, but we know that she's driven by the need to protect her sick mother. She once told Miguel Diaz (Xolo Maridueña) that, "The world shows no mercy. So, why should we? Some people have it good, but the rest of us, we have to fight for every inch of what's ours. Not just to score a point. For everything."
Cobra Kai explores the complexity of Johnny Lawrence, there's no reason the same couldn't be done for Tory. And since there's an ongoing rivalry already between Tory and Daniel's daughter Sam (Mary Mouser), it's entirely possible the two young women could get their own spin-off.
The future of Cobra Kai and any potential spin-offs is now in the hands of Netflix. The first three seasons are available to stream now.