The Surprising Way Priyanka Chopra Jonas Got Involved With The White Tiger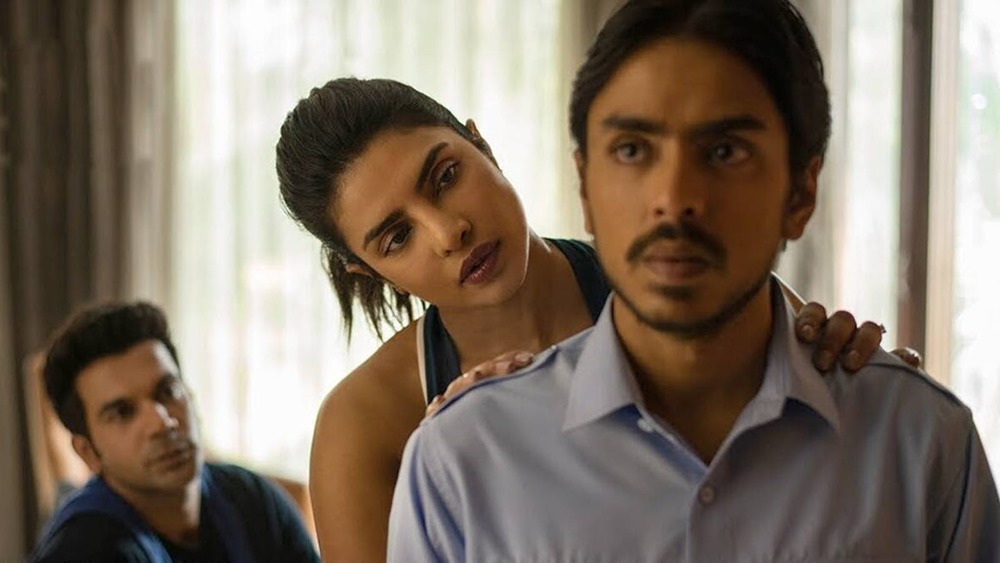 Netflix
The White Tiger, a darkly funny drama that explores class dynamics in early '00s India, is this week's big Netflix movie. It stars Adarsh Gourav in his film debut as Balram Halwai, a poor villager who becomes a chauffeur for an awful rich guy, Ashok (Rajkummar Rao) and his marginally less awful wife Pinky (Priyanka Chopra Jonas). It follows Adarsh's rise from a low-caste working man to a successful entrepreneur in a world where no one gets ahead without the help of a little corruption. The film is written and directed by acclaimed filmmaker Ramin Bahrani (99 Homes) and based on a 2008 novel of the same name by Aravind Adgia, which won the Man Booker Prize, Great Britain's most prestigious literary award. 
The book was very successful upon its release, but producers had a difficult time bringing it to the big screen. "It's an epic story that required a lot of financing and money and resources to get it made in India," director Bahrani told the Associated Press. "That wasn't so easy when the novel came out." It ended up not making it to the big screen at all, instead going straight to Netflix — a.k.a. the biggest small screen — with the assistance of global superstar Chopra Jonas, who is an executive producer of the film.
Priyanka Chopra Jonas helped get The White Tiger made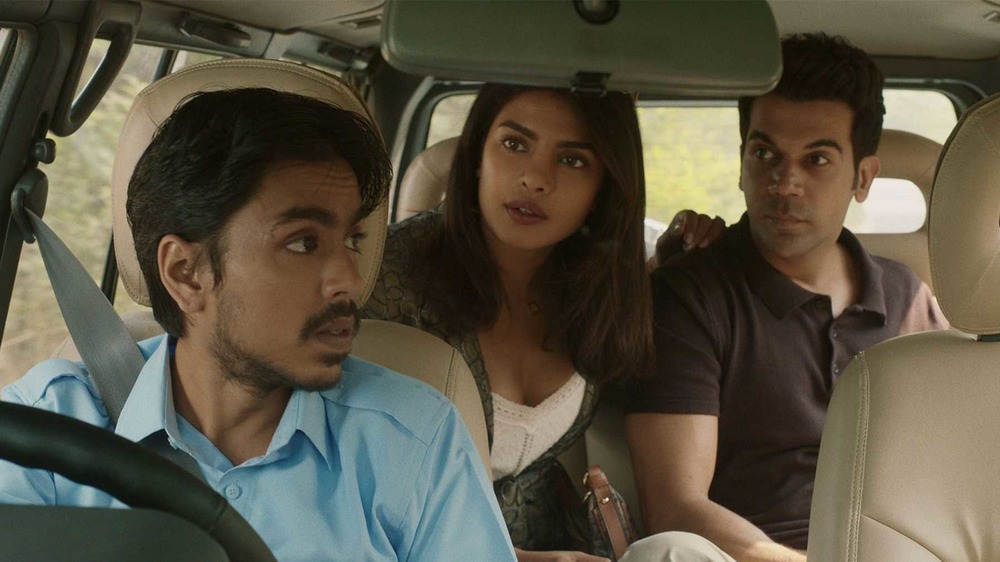 Netflix
The Bollywood star who made it in America found out about the adaptation the way so many us find out about athing: from Twitter. According to the AP, Chopra Jonas was casually scrolling through her feed when she saw a headline announcing that a White Tiger movie was in development. She immediately notified her agent that she'd like to help the producers in any way she could, even just attaching her name to the project to help promote it, since The White Tiger meant so much to her.
"(The book) had a profound effect on me," Chopra Jonas said. "It made me uncomfortable and made me think about a part of the world that we sort of desensitize ourselves to."
Ultimately, she ended up starring in the film, playing the pivotal supporting role of Pinky Madam, a part which was fleshed out from the book. She also serves as executive producer on the film. The White Tiger is the second English-language film from her production company Purple Pebble Pictures. It represents a huge step forward from one of the seven worst horror movies of 2020, Evil Eye . According to the AP, Chopra Jonas' mission with Purple Pebble is to expose South Asian stories to a huge international audience. 
"We're one fifth of the world's population, but you don't see that represented in global entertainment," she said. Partnering with Netflix, with the streaming company's multinational reach and increasing focus on sharing stories from all over the world, sure seems like a grat way to increase that representation. The result of their collaboration is just one of the first hidden gems coming to Netflix in January 2021.