Read This Before You See The White Tiger
This content was paid for by Netflix and created by Looper.
Getting ahead in life is pretty tough no matter where you're from. But if you're unlucky enough to be born in poverty, it can be downright impossible. At least, not without going to some pretty extreme measures.
That's the basic problem faced by Balram, the protagonist of The White Tiger, the new film based on the 2008 Man Booker Prize-winning novel of the same name. Dark, funny, and more than a little prescient, The White Tiger reveals just what it takes to find success when the system's been rigged against you since before you were even born.
Here's what you need to know before you watch The White Tiger.
An award-winning novel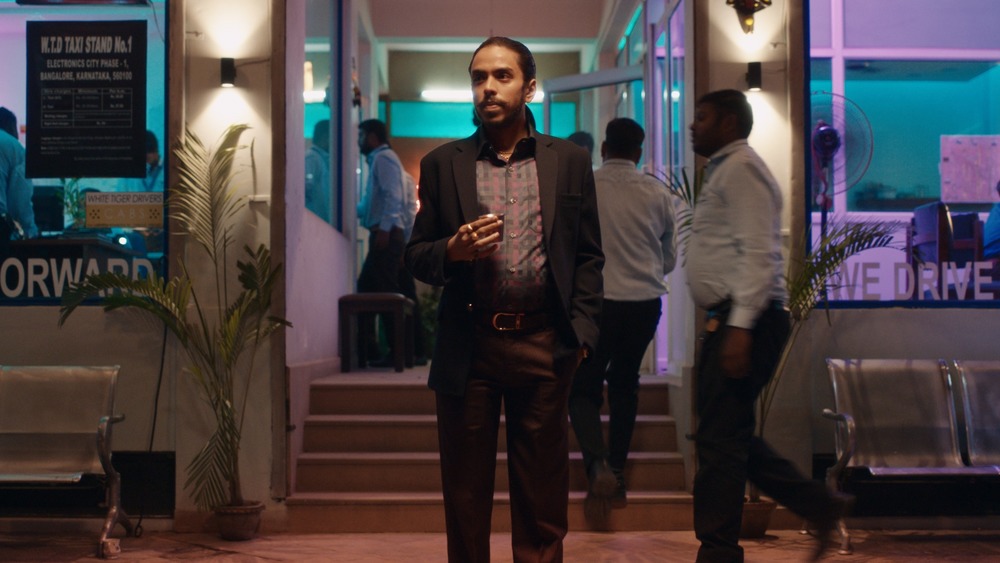 TejInder Singh Khamkha/NETFLIX
In 2008, Indo-Australian author Aravind Adiga saw the publication of his first novel, The White Tiger. That same year, it won the Booker Prize for fiction, one of the most significant prizes awarded for fiction published in the English language. That's a remarkable achievement for any book, but it's an especially auspicious start for a writer's debut novel.
The White Tiger tells the story of Balram Halwai, who was born into a lower social class, and who has big dreams about rising up out of the darkness that surrounds him and into the light of success and legitimacy. He's called a "white tiger" — a symbol for power in India and Asia in general — because of his early signs of ambition and intelligence. Of course, it takes a lot more than those qualities to move up in the world... unless you're willing to do whatever it takes and sacrifice everything to get what you want.
Adiga's tale is one that mixes tragedy with comedy in order to make a broader point about Indian society — and global society at large, for that matter. Readers all over the world identified with the book's message, and the novel earned a spot on the New York Times bestseller list. Now that the book has been adapted into a Netflix Film, there's little question that The White Tiger will reach a whole new level of recognition and resonance.
The cast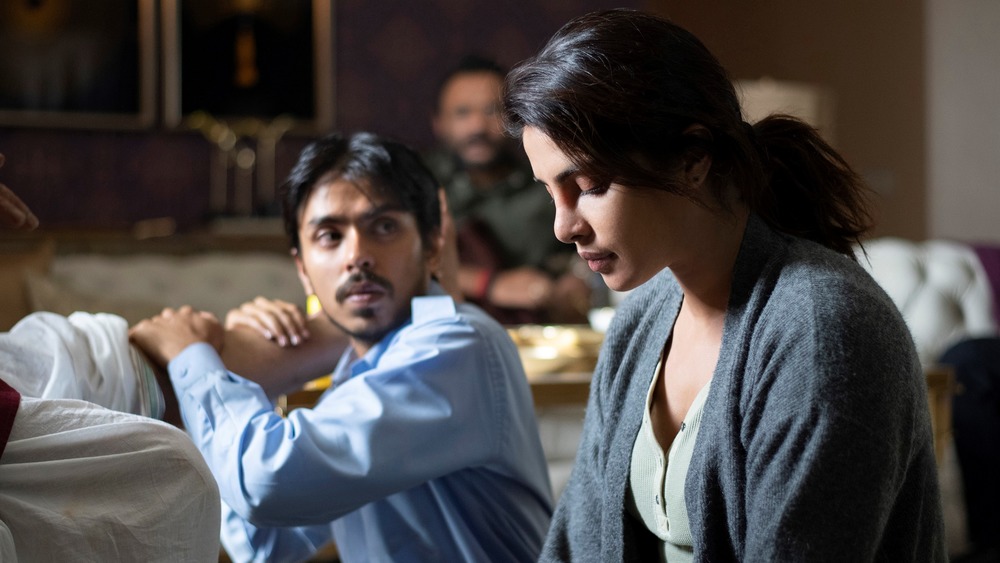 TejInder Singh Khamkha/NETFLIX
Indian actor and musician Adarsh Gourav stars as Balram Halwai, the film's protagonist. Gourav transitioned from commercial work early in his career to star in television and movies, like the Amazon Prime Original Die Trying, the 2017 film Rukh, and the 2019 Netflix series Leila.
Rajkummar Rao, meanwhile, also has about a decade of credits to his name and has been appearing in Indian television and movies regularly. The White Tiger is likely going to be his first introduction to many Western viewers, and his role as Ashok — Balram's wealthy and morally dubious master — results in the kind of performance that will probably ensure that Rao is a constant presence in high-profile projects for years to come.
Rounding out the three leads is Priyanka Chopra Jonas. With a career going back nearly 20 years, Chopra Jonas broke out in a major way when she was cast as the lead in the ABC thriller drama series Quantico in 2015. Roles in major motion pictures like Baywatch and Isn't It Romantic followed soon after. In The White Tiger, Chopra Jonas plays Pinky, Ashok's wife who plays a major role in Balram's transformation from house-help to success story.
The filmmaker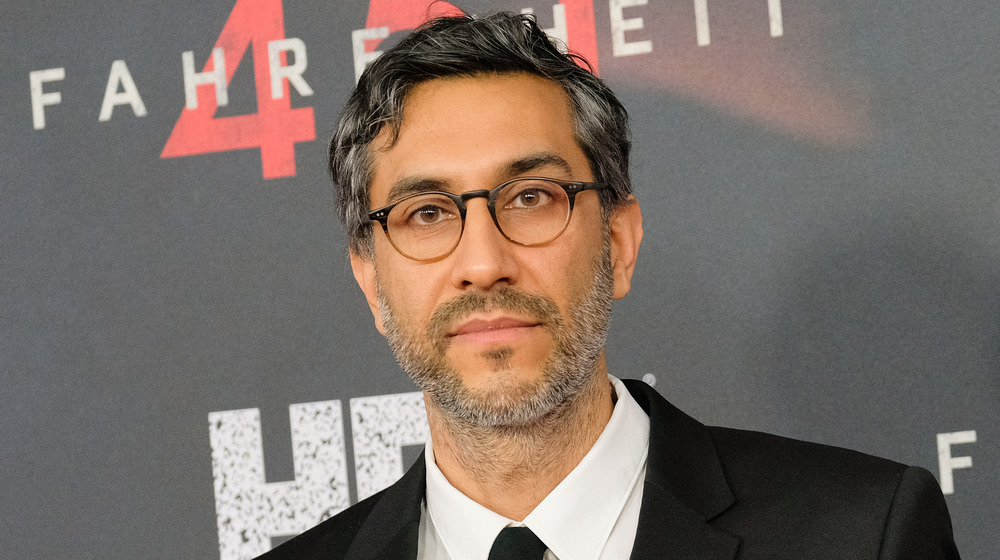 Matthew Eisman/Getty Images
In addition to starring in The White Tiger, Priyanka Chopra Jonas is also an executive producer on the film. But the driving force behind this adaptation is filmmaker Ramin Bahrani, who directed the movie based on his adapted screenplay. A North Carolina native, Bahrani has been making films that have earned rave reviews for years, starting with 2005's Man Push Cart. Meanwhile, his third film, 2008's Goodbye Solo, was a critical smash, and inspired legendary movie critic Roger Ebert to call him "the new great American director" in 2009. By 2018, Bahrani teamed up with Michael B. Jordan to adapt Ray Bradbury's dystopian classic Fahrenheit 451 for HBO.
As it happens, Bahrani was more or less destined to helm the adaptation of this book, as he was actually a pretty major part of it getting written in the first place: Bahrani attended Columbia University with The White Tiger author Aravind Adiga. Bahrani explained his connection to the book to Deadline in October, 2020:
"Aravind and I went to college together at Columbia University and for 20 years he has been one of my closest friends. [...] When I made my first film, Man Push Cart, he was a journalist and it gave him the push to go back to India and get his first novel done. He sent me rough drafts of The White Tiger and I thought, he is such a great writer of characters and such a great thinker. He is dealing with heavy issues, but he made it so funny and entertaining, the character recounting his story in first person narration in a letter to this Chinese premier on his way to India to learn what it means to be an entrepreneur. It totally destabilizes the white Western world; Aravind so smartly predicted where things were headed... I waited 15 years to make this movie."