The Creepy Psychological Thriller Taking Off On Netflix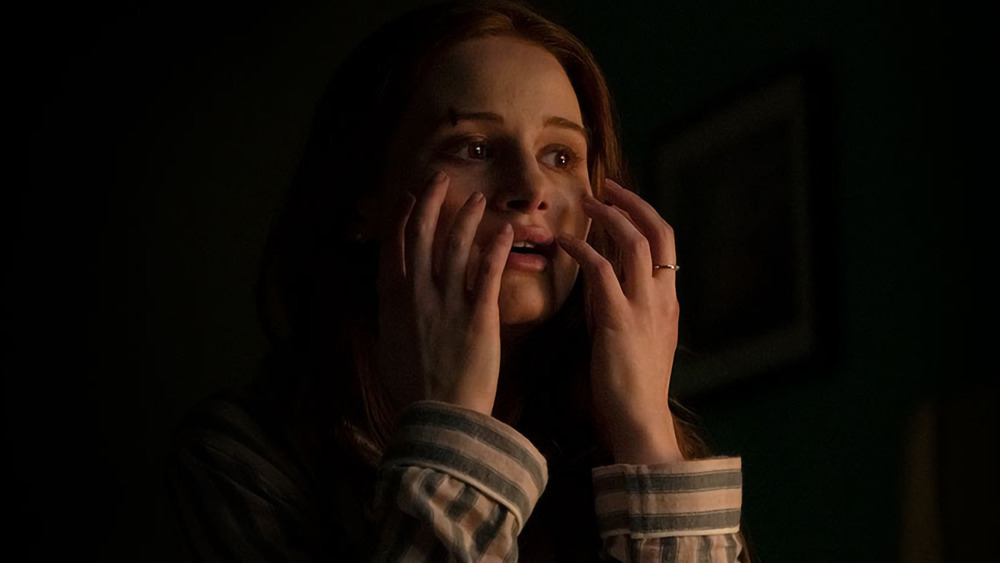 MarVista Entertainment
Everyone loves a good psychological thriller. With twists and turns you never see coming, a great thriller will have you questioning even the smallest details of the story. Judging by the success of the best psychological thrillers on Netflix, the genre is currently thriving in the streaming-verse. While last year gave us major hits like The Invisible Man and Run (the intense thriller you need to see), a new thriller called Sightless that just premiered on — you guessed it — Netflix is giving them a run for their money in 2021.
Starring Madelaine Petsch, Alexander Koch, and December Ensminger, Sightless is about a woman named Ellen who is blinded in an attack and must adjust to a new, sightless world. Petsch plays Ellen, a violin prodigy, whose brother hires a caretaker named Clayton (Koch) to come to her high-rise apartment daily and help her navigate everyday life with her disability. Although initially she adjusts well, Ellen quickly starts getting jumpy, questioning strange noises and whether or not her neighbors are who they say they are. The paranoia builds and builds until eventually Ellen isn't even sure she can trust herself anymore. No longer able to rely on her sight to reveal the truth, Ellen must adapt to her new world to figure out what's really going on. 
Sightless is about a woman adjusting to a new life after being blinded in an attack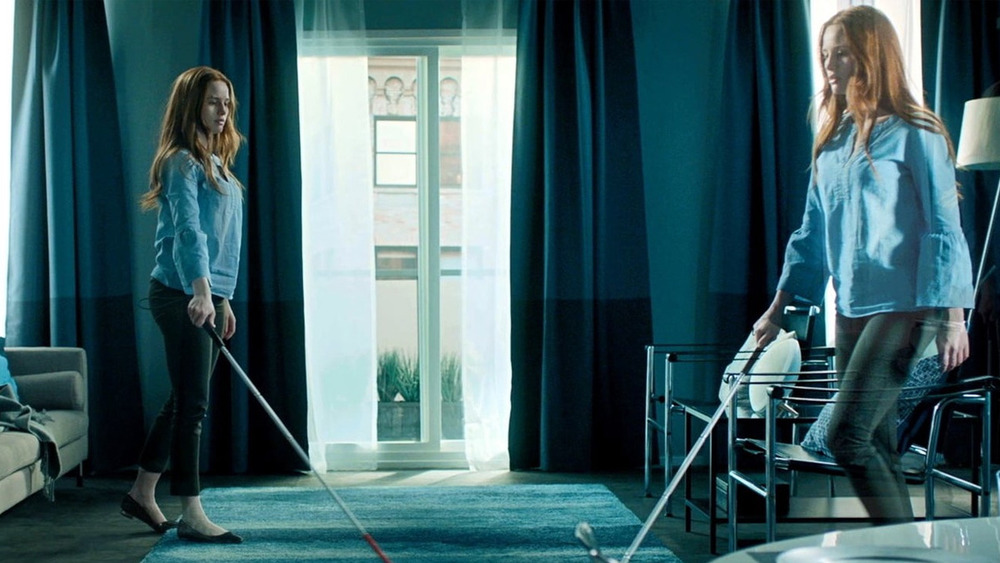 MarVista Entertainment
Without her sight, Ellen has to rely on her hearing and touch to maneuver around the apartment. As her hearing improves to compensate for the loss of sight, Ellen starts noticing suspicious noises — like frequent car alarms and calls for help from a distressed woman, which she believes are coming through the vent. Considering that she still has no idea who attacked her the night she lost her sight, Ellen remains on edge, convinced her attacker may return. Not knowing what's going on or who to trust, she calls the police for help, but they confirm that nothing seems amiss — not within her apartment or with the neighbor Lana (Ensminger). Of course, it won't surprise viewers to know that everything is not okay, but this is one twist you definitely won't see coming.
Sightless was released last September on digital and HD, but it wasn't available to stream until its recent premiere on Netflix. For fans of Riverdale, who have patiently been waiting to find out how old the characters will be in season 5, the Cheryl Blossom actress' new film has the same level of suspense and craziness as the drama series. Although some may see Sightless as your standard low-budget thriller, these kinds of super successful horror films have basically become their own genre over the past few years. Petsch and the rest of the cast keep it interesting with compelling and tense performances. You could do a lot worse for a Friday fright night on the couch.