Why The Biggest Mistake Hermes Made On Futurama Was So Important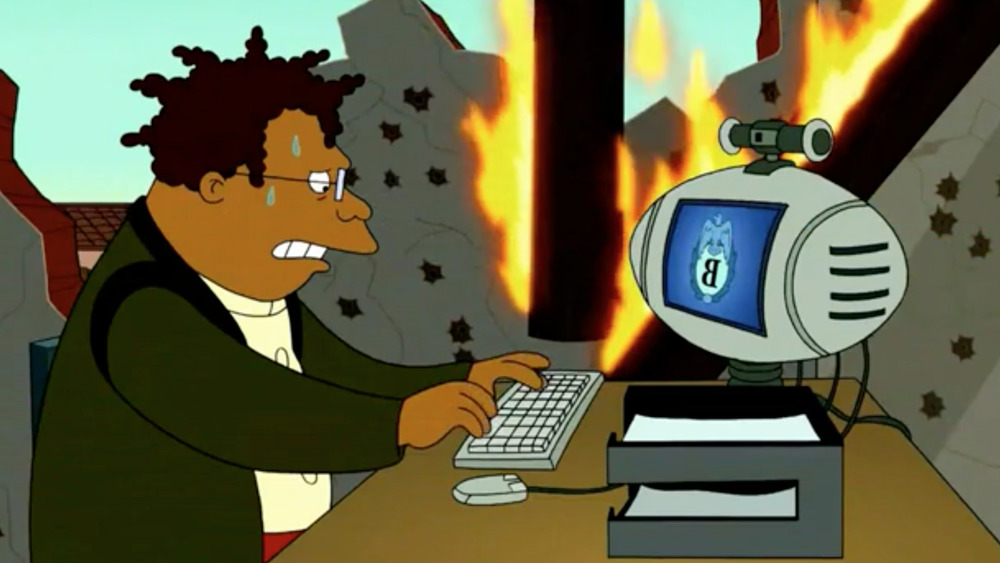 20th Television
Hermes Conrad rarely makes mistakes. As fans of Futurama know, Hermes is a hard worker who not only takes his job as a bureaucrat seriously, but often reprimands the Planet Express staff for not working hard enough; he once told the staff that many of them do "half-ass jobs and the rest do jobs whose ass ratio ranges from 42 to a mere 11 percent." But it's hard not to love the character. From Hermes' one-liners and his legendary limbo skills to his frequent allusions to marijuana, he's one of the best characters on Futurama. 
Hermes also happens to be one of the more logical and compassionate members of the Planet Express staff (except to Zoidberg, of course). And though he does his best to avoid — and is even fearful of — making any errors, one Futurama episode reveals that Hermes purposely made a mistake that saved the life of another major Futurama character. 
Hermes quit his job after saving Bender's life on Futurama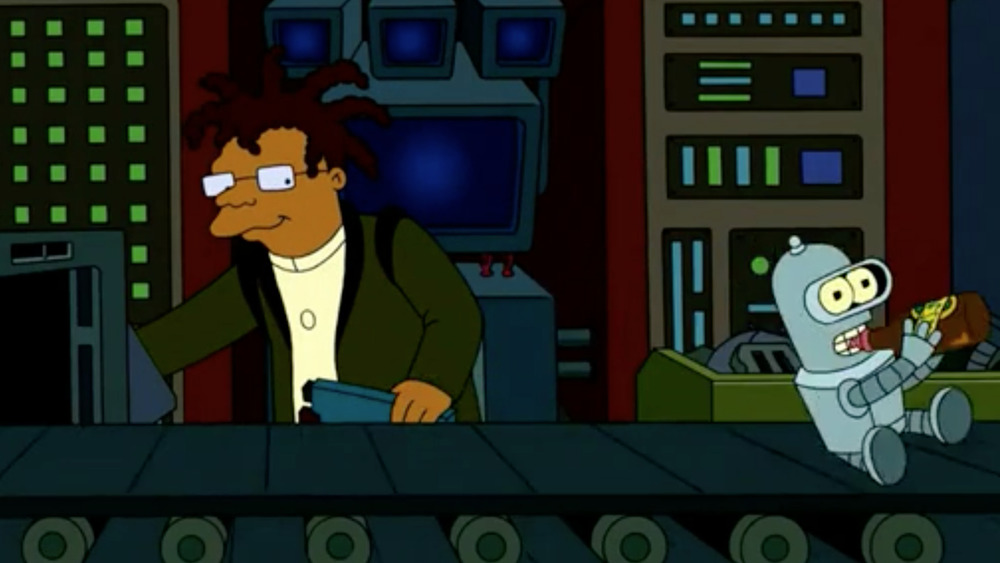 20th Television
In the episode entitled "Lethal Inspection," we learn that, before he was a professional bureaucrat, Hermes used to work as an inspector at a robot factory in Tijuana, Mexico. Throughout the episode, Bender, after learning he is indeed mortal because he has no backup unit, aims to track down the identity of Inspector No. 5, the one carelessly approved Bender's flawed existence to continue. 
We learn later in the episode, during a heartwarming flashback, that it was Hermes who encountered a baby Bender. Bender was labeled as defective due to his missing backup unit. But, as he prepared to toss the defective Bender into the trash, he saw the baby robot burp and the cuteness gave Hermes a jolt of compassion. He overrode the defective label and approved Bender instead. He then resigned from the Mom's Robot Company and moved to New New York., hiding from Bender the truth that he was the inspector who let him live. 
Hermes may be a bureaucrat at heart, but this "mistake" was crucial not only in preserving Bender's life, but in showing viewers that he is one of the most heartfelt characters on Futurama.