Wonka Release Date, Cast, Trailer, Plot And More Details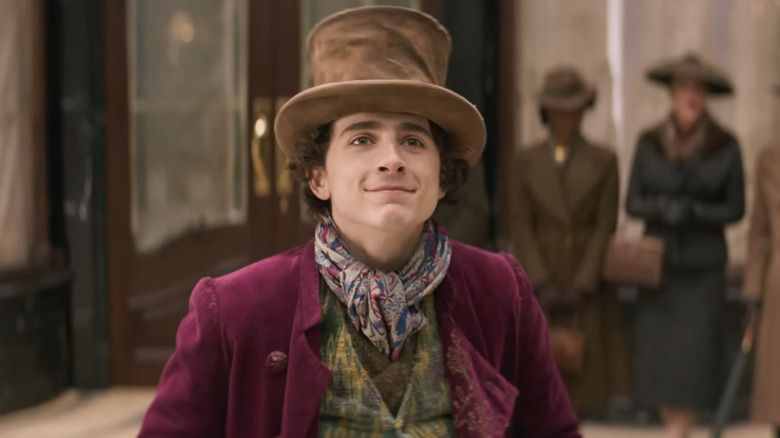 Warner Bros.
We may receive a commission on purchases made from links.
Roald Dahl introduced us to Willy Wonka in 1964, with his seminal children's book "Charlie and the Chocolate Factory." Since then, Hollywood has twice adapted his tale for the big screen, once in 1971 with Gene Wilder in the lead and once in 2005 with Johnny Depp. And now, the wacky world of fiction's weirdest candyman is about to get a little bit wilder as Warner Bros. goes full psychedelic ferry steam ahead with a Willy Wonka prequel film.
This new musical tale will find a young Wonka looking to establish himself in a universe of candies and chocolates. But what else do we know about the upcoming picture? Who's been chosen to play the fabled chocolatier? Who will be calling the shots behind the camera? And when can we expect to be whisked away to this land of pure imagination? Well, stop sucking on that Everlasting Gobstopper, and let's take a look at everything we know about the upcoming prequel flick, titled "Wonka."
When will Wonka be released?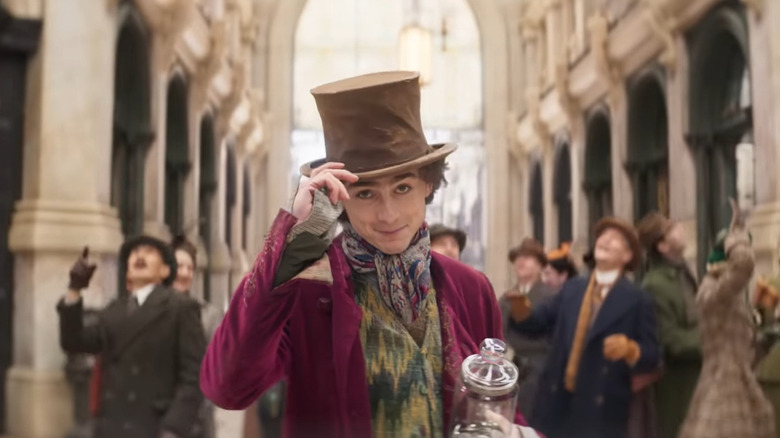 Warner Bros.
"Wonka" has been in the chocolate river pipeline for quite some time, with trades first announcing the project back in 2016. It was eventually announced that the movie would hit theaters on March 17, 2023, but in 2022, Warner Bros. decided to push back a whole bunch of projects. According to Deadline, this was because they planned on releasing a ton of VFX-heavy films and needed more time to get everything perfect. 
As a result, Wonka was kicked back to Christmastime, with a new release date of December 15, 2023. Honestly, from what we've heard about this movie, "Wonka" definitely makes more sense as kind of a joyous, holiday-season, family flick, so we're thinking the December date will be especially sweet for everyone involved with the film.
What is the plot of Wonka?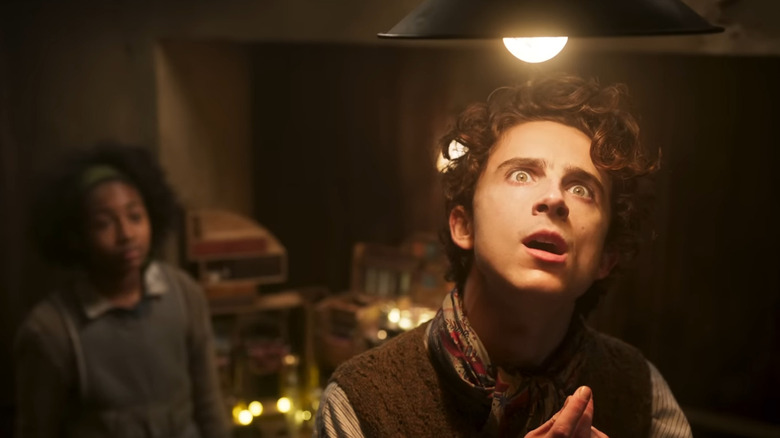 Warner Bros.
While "Willy Wonka and the Chocolate Factory" introduced us to a candyman who's spent years locked away inside his factory — developing the most interesting confectionary treats imaginable — "Wonka" will take a step back and look at the young inventor's rise to fame.
As the official plot synopsis puts it, "This irresistibly vivid and inventive big-screen spectacle will introduce audiences to a young Willy Wonka, chock-full of ideas and determined to change the world one delectable bite at a time — providing that the best things in life begin with a dream, and if you're lucky enough to meet Willy Wonka, anything is possible."
Of course, starting his chocolate shop comes with challenges, like dealing with a vicious chocolate cartel or meddlesome police officers looking to spoil his fun. However, with a few impressive song numbers and the help of some lovable friends, Wonka plans to charm everyone in his way, giving us "an intoxicating mix of magic and music, mayhem and emotion, all told with fabulous heart and humor."
Who is starring in Wonka?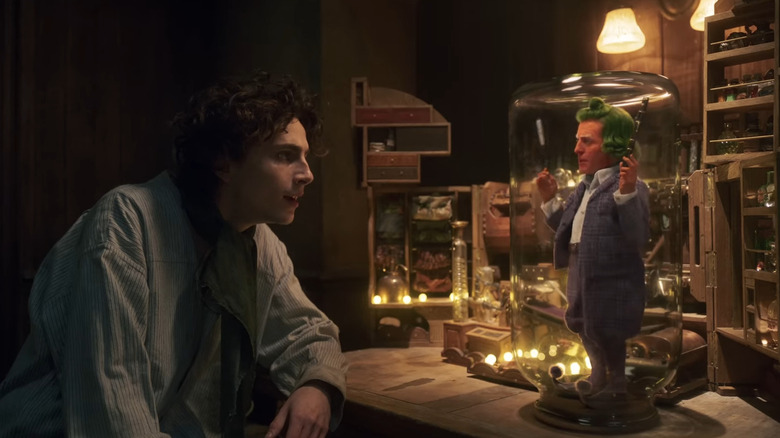 Warner Bros.
In the early stages of "Wonka," Donald Glover, Ryan Gosling, Tom Holland, and Ezra Miller were all considered to play the eccentric chocolatier. However, it was eventually decided that Timothée Chalamet was the right actor to don Willy Wonka's iconic top hat.
Chalamet is one of the greatest talents of his generation, wowing audiences in titles like "Dune," "Little Women," and "Call Me By Your Name." Speaking about his character at 2023's CinemaCon, Chalamet promised a new take on the classic character. While the actor believes that Gene Wilder and Johnny Depp portrayed Wonka with a bit more cynicism, Chalamet says his candymaker is "a Willy that's full of joy and hope and desire to become the greatest chocolatier." So will be starring alongside Chalamet?
Well, Sally Hawkins is playing Willy Wonka's mother. This will mark Hawkins' third collaboration with "Wonka" director Paul King, as she previously starred in both of his "Paddington" movies. Paterson Joseph will reportedly be playing Arthur Slugworth, a rival chocolatier, and you've no doubt seen Joseph before in projects such as "The Leftovers," "Æon Flux," and "Law & Order: U.K." We also know that Olivia Colman of "The Favourite" is set to star, and we can also expect to see Mr. Bean himself, Rowan Atkinson. Perhaps most interestingly, rom-com legend Hugh Grant will be playing an Oompa-Loompa.
Famed comedian Keegan-Michael Key will also appear, as will Jim Carter of "Downton Abbey," Matt Lucas of "The Great British Bake Off," Natasha Rothwell of "The White Lotus," Simon Farnaby of "Ghosts," and Rakhee Thakrar of "Sex Education," among others. Audiences will also get to see Calah Lane of "The Day Shall Come" as Wonka's young friend, Noodle, who seems to be the second main character of the movie.
Who is writing and directing Wonka?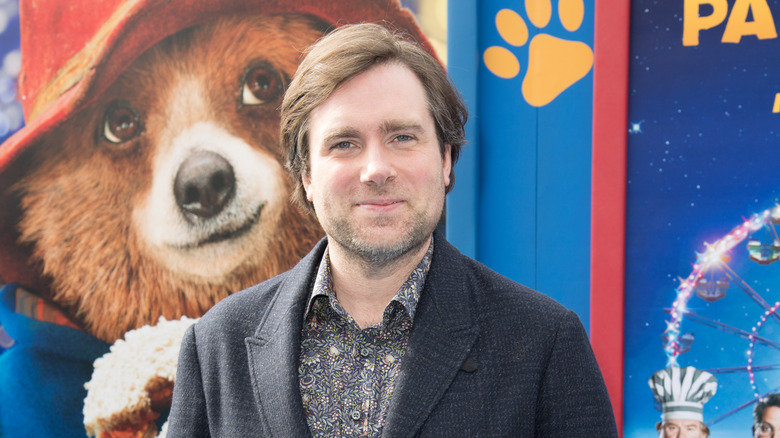 Earl Gibson Iii/Getty Images
In "The Unbearable Weight of Massive Talent," Nicolas Cage and Pedro Pascal both come to the consensus that "Paddington 2" is the greatest movie of all time. After all, the film famously has a near-perfect Rotten Tomatoes score, marred only by negative reviews from two rogue critics. There have been entire video essays dedicated to the movie's charm, whimsy, and heart, so whoever directed this film sounds like he would be the perfect pick to helm a movie about a free-spirited candymaker.
And wouldn't you know it, that's exactly who's directing the upcoming Willy Wonka prequel. We're talking about Paul King, the man who made us all crave marmalade sandwiches with the two "Paddington" films. In addition to introducing us to the world's most delightful bear, King has also worked on some truly unique British comedies, including "Garth Marenghi's Darkplace" and "The Mighty Boosh," so the man also knows how to make things really, really weird and really, really British. Speaking with The Hollywood Reporter, "Wonka" star Keegan-Michael Key praised King's take on the material, saying, "Paul King ... is a delightful human being who has this wonderful, childlike heart. He was the perfect person to direct the project."
King is also co-writing the picture, along with Simon Farnaby. The two previously collaborated on "Paddington 2," so these guys can spin gold together. Farnaby has also penned scripts for comedies "Mindhorn" and "The Phantom of the Open," stars in the BBC series "Ghosts," and even showed up in "Rogue One" as an X-Wing pilot.
Will Wonka have any musical numbers?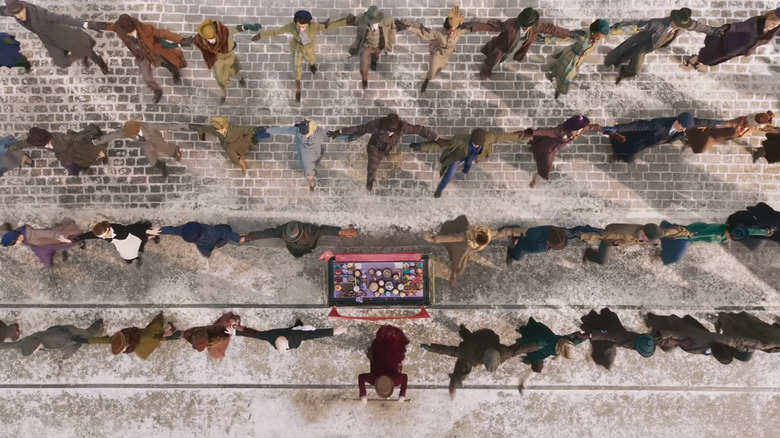 Warner Bros.
The original "Willy Wonka and the Chocolate Factory" boasts a number of remarkable songs, including "Pure Imagination" — a number performed by Gene Wilder that's widely considered one of the all-time best movie tunes. Even "Charlie and the Chocolate Factory" had its fair share of musical moments, with the Oompa-Loompas carrying on the tradition of singing whenever a child is punished for their bad behavior. But will the upcoming "Wonka" have any songs of its own?
As it turns out, there's going to be a ton of them. Speaking with British Vogue, Timothée Chalamet revealed he's got a whopping seven numbers. Keegan-Michael Key confirmed that with The Hollywood Reporter and added he's participating in two songs himself. As for who's penning these tunes, that's none other than Neil Hannon, leader of the band The Divine Comedy. Speaking to The Times, Hannon praised Chalamet's vocal abilities, saying, "He's just a lovely boy, young and gangly. And he's got a very nice singing tone, which is all I cared about."
Is there a trailer for Wonka?
The trailer for "Wonka" promises a magical affair, starting off with Timothée Chalamet's titular chocolatier giving an excited speech. "I've spent the past seven years traveling the world, perfecting my craft. You see, I'm something of a magician, inventor, and chocolate maker. So quiet up and listen down. Nope — scratch that. Reverse it."
You have our attention, Mr. Wonka. From there, we watch as the young candymaker dances his way into town with big ideas and bold flavors. However, this isn't a town where hope grows easy. The place is run by a vicious chocolate cartel that stomps out all competition, and you'll get fined by the police if you're caught daydreaming. In other words, it sounds like a place in desperate need of some magic. The trailer offers that in ample supply as well: We witness a giraffe running through a church, villainous chocolatiers floating through the air after trying some Wonka treats, and plenty of huge dance numbers, with people taking to the streets to celebrate their love of chocolate. Even Hugh Grant shows up at the end as an Oompa-Loompa, who's come prepped with his own little song.
The second trailer doubles down on the whimsy, offering vivid peeks at the tale's famous chocolate factory and some seriously dazzling choreography. It also takes a closer look at the chocolate cartel's underhanded tactics — poor Wonka gets his face shoved into an icy pool. Nothing can keep him, or Grant's Oompa-Loompa, down for long, however; the latter closes out the trailer by relaxing in a recliner, surrounded by itty-bitty cocktail supplies.
What is Wonka rated?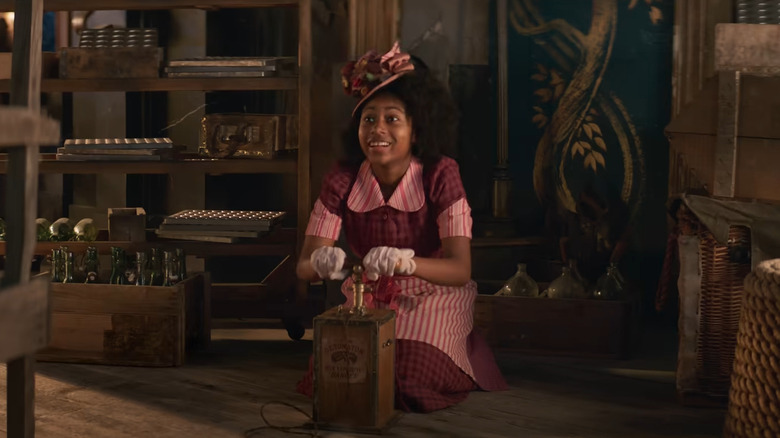 Warner Bros.
As "Wonka" is based on a children's book and hails from the director behind the first two "Paddington" movies, don't expect an R-rated film. The 1971 classic earned a G, and the Tim Burton remake got a PG, and "Wonka" will follow in that tradition, with a PG for "some violence, mild language, and thematic elements." We're assuming the violence will be very cartoonish — perhaps even candy-related — so feel safe in expecting a wholesome tale for all ages.
Where to watch the previous Willy Wonka movies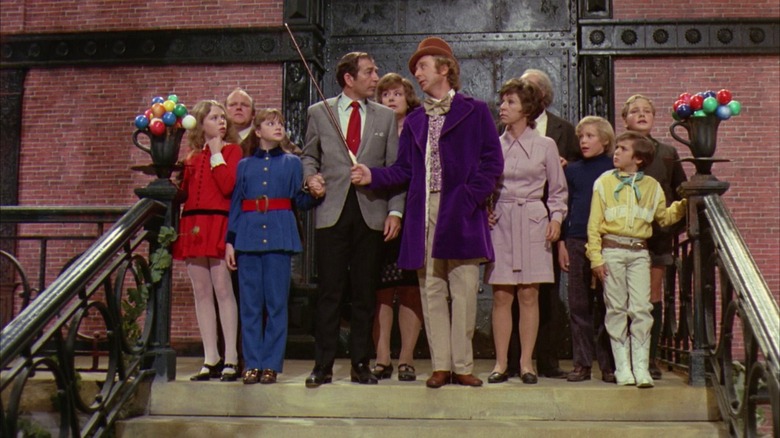 Warner Bros.
If you want a taste of what the "Wonka" prequel has to offer, perhaps it's time to check out the previous films set at the fantastical chocolate factory.
Of course, when it comes to cinematic takes on Roald Dahl novels, they don't get any more classic than 1971's "Willy Wonka and the Chocolate Factory," with Gene Wilder giving perhaps the most charming, creepiest, and loveliest performance of his career as the titular candyman. You can stream the movie on Max or Tubi, or you can rent the film on services such as Amazon Video, Google Play, Vudu, and YouTube.
If you want a slightly more modern adaptation, then prepare to visit the wild world of Tim Burton. The kooky auteur stamped his unique visual style on the tale of Willy Wonka and Charlie Bucket with "Charlie and the Chocolate Factory," which features Johnny Depp putting his own spin on the top hat-wearing chocolatier. If you want to check out what the powerhouse combo of Burton and Depp cooked up, you can rent the film on Amazon Video, Google Play, Vudu, and YouTube.
Who is on the Wonka soundtrack?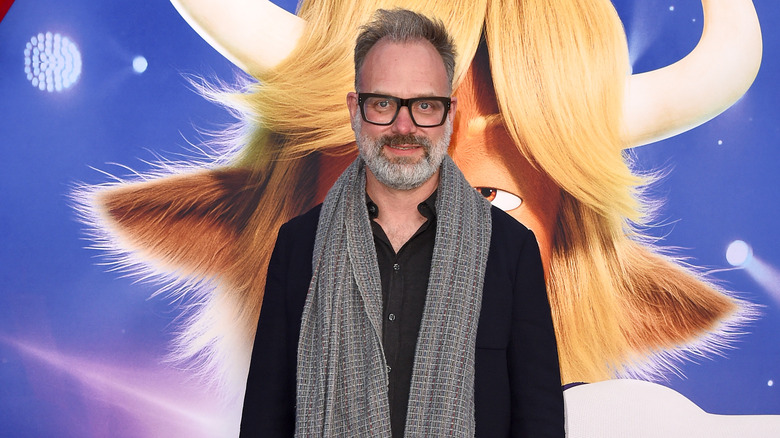 Axelle/bauer-griffin/Getty Images
As a prequel to one of the most beloved movie musicals of all time, "Wonka" will have its work cut out for it in the music department, as many of the original songs in "Willy Wonka & the Chocolate Factory" remain iconic half a century after its release. Back in May of 2023, Film Music Reporter had an early scoop that the score of the new film was being provided by Joby Talbot, who previously composed scores for such films as 2016's "Sing" and 2005's "The Hitchhiker's Guide to the Galaxy."
Interestingly, Talbot is also a member of the band The Divine Comedy, fronted by Neil Hannon, who is providing "Wonka" with its original songs. Unless the studio decides to add a bunch of incongruous pop songs to the film at the last minute, those songs and Talbot's score appear to be most or all of what we can expect on the "Wonka" soundtrack, keeping it in line with the classic musical sensibility of the original film.
Director Paul King praised Timothée Chalamet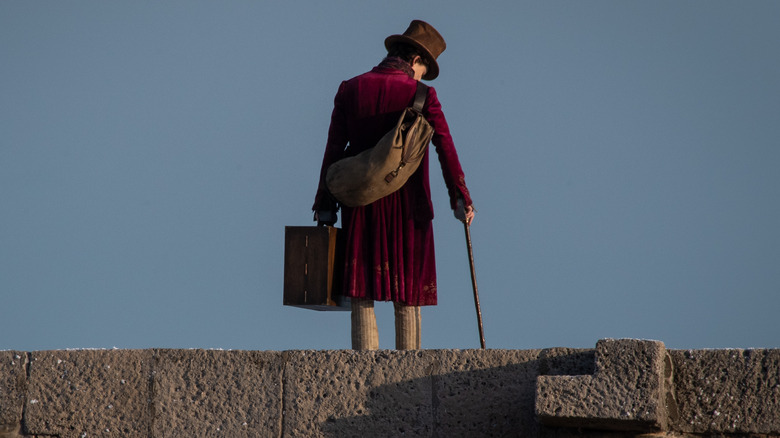 Finnbarr Webster/Getty Images
While it may seem like a stretch for some fans to see Timothée Chalamet go from projects like "Dune" and "Bones and All" to a children's fantasy musical like "Wonka," Paul King doesn't seem to think so. The writer-director spoke at a Q&A (via NME) on how the actor was perfectly suited to his conception of Willy Wonka. He called Chalamet "the most incredible actor of his generation," "emotionally intuitive," and "very funny" in addition to praising his singing and dancing abilities — all important components of the role elevated to icon status by the late Gene Wilder.
Chalamet is being paid well to step into what is almost certainly a daunting role for a young actor. Variety reported that Chalamet will bring home $9 million to play Willy Wonka, putting him in an elite strata of high-paid Hollywood film stars.
Not everyone is pleased with Hugh Grant as an Oompa-Loompa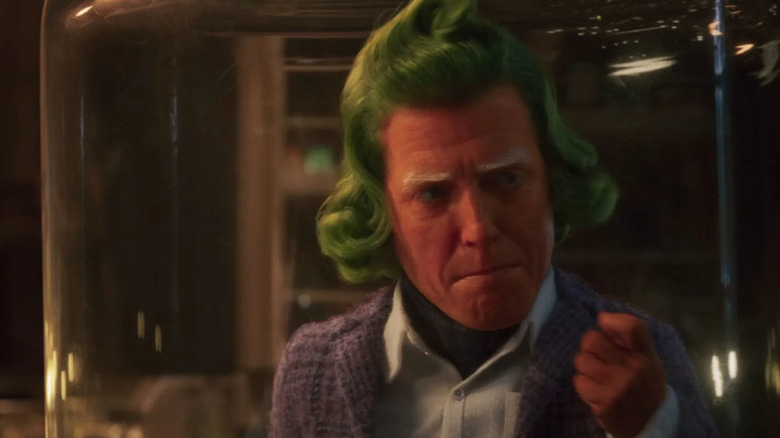 Warner Bros.
"Wonka" is not without its controversies, starting with Hugh Grant as an Oompa-Loompa, one of the lovable tiny humanoids who Willy Wonka eventually comes to exploit for cheap labor and macabre rhymes. George Coppen is a British actor with dwarfism who told the BBC he would have preferred to see a member of that community play the part instead.
"A lot of actors [with dwarfism] feel like we are being pushed out of the industry we love. A lot of people, myself included, argue that dwarfs should be offered everyday roles in dramas and soaps, but we aren't getting offered those roles. One door is being closed but they have forgotten to open the next one."
Coppen is referring to new sensitivities in Hollywood whereby filmmakers may be reluctant to cast actors with dwarfism in roles like Oompa-Loompas or Snow White's Seven Dwarfs but remain equally reluctant to cast them in standard acting roles that have nothing to do with their physical size. It's a thorny issue and not one that's likely to be resolved any time soon, but you can expect some conversation and discussion around it to continue as "Wonka" gets closer to its theatrical release.
Wonka could serve as a showcase for costume designer Lindy Hemming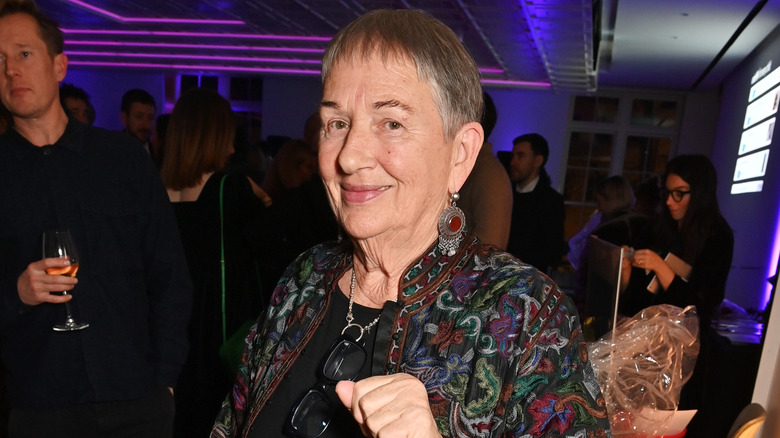 Dave Benett/Getty Images
Costuming is an important part of many feature films, but for a historical fantasy musical like "Wonka" you can bet that the costumes are going to serve an especially important role in the overall storytelling. Fortunately, "Wonka" has veteran Lindy Hemming on board to design the film's costumes. A quick look at her IMDb page will show that she's served the same role on plenty of memorable films, including "Paddington" and "Paddington 2."
Hemming has designed costumes for superhero movies like Christopher Nolan's "Dark Knight" trilogy and the "Wonder Woman" films, several "007" movies starting with "Goldeneye" through "Casino Royale," and much, much more. And if you know anything about the "Wonka" source material, you know that costuming, starting with Willy Wonka, can get pretty wild and unusual, so this project should serve as a pretty great showcase for her talents.
Wonka's box office tracking is reportedly looking ... okay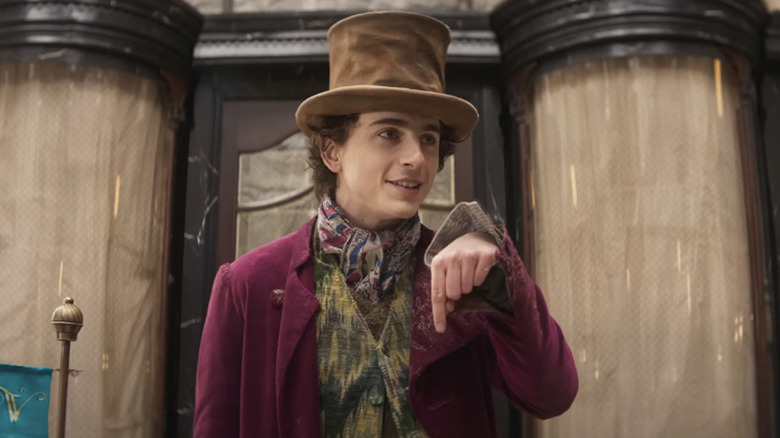 Warner Bros.
No one will know whether "Wonka" is a genuine hit until it comes to theaters, but a Deadline report has figures that show Warner Bros. has reason to be optimistic about its prospects. Advance box office tracking data from The Quorum shows "Wonka" on track to pull in between $20 million and $23 million in its opening weekend.
Unlike other box office tracking firms that release projections from three weeks before a movie's release, The Quorum specializes in numbers six weeks in advance, and "Wonka" has plenty of assets heading into its holiday season opening. Star Timothée Chalamet is hosting "Saturday Night Live," and that plus a GQ cover story should build up some additional heat for "Wonka."
And "Wonka" opens December 15, which means that it will likely do good business in the weeks that follow, which tend to be good moviegoing times for audience members celebrating the holidays. Could "Wonka" have the kind of broad family appeal that allows it to outperform early predictions? Time will tell, but things could go either way at this point.
A new candy-centric Wonka poster might make your mouth water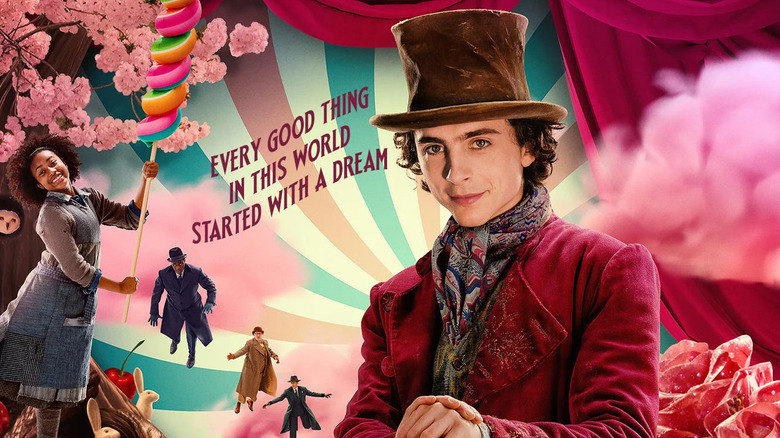 Warner Bros.
The music, the stars, the costumes, and the story of "Wonka" will all be important components of the movie. But they have to share the screen with all that delicious candy, and one poster released in advance of the movie's debut seems like it could almost double as a lollipop advertisement. Since "Wonka" is a prequel and we've seen precious little of the candy factory, this poster could be a clue as to how it will be depicted in the upcoming film.
First revealed by ComicBook.com, the poster shows Willy Wonka seated comfortably with legs crossed and looking into the camera, joined by the tagline, "Every good thing in this world started with a dream." Wonka is joined by Hugh Grant's Oompa-Loompa and Calah Lane as Noodle holding a giant candy stick of her own.
Lollipops, pink cotton candy clouds, and flowers you just know have to be edible (and delicious) draw the eye and make up most of the background of the colorful poster, which almost looks good enough to eat.