The Action Thriller Flop That's Getting Another Chance On Netflix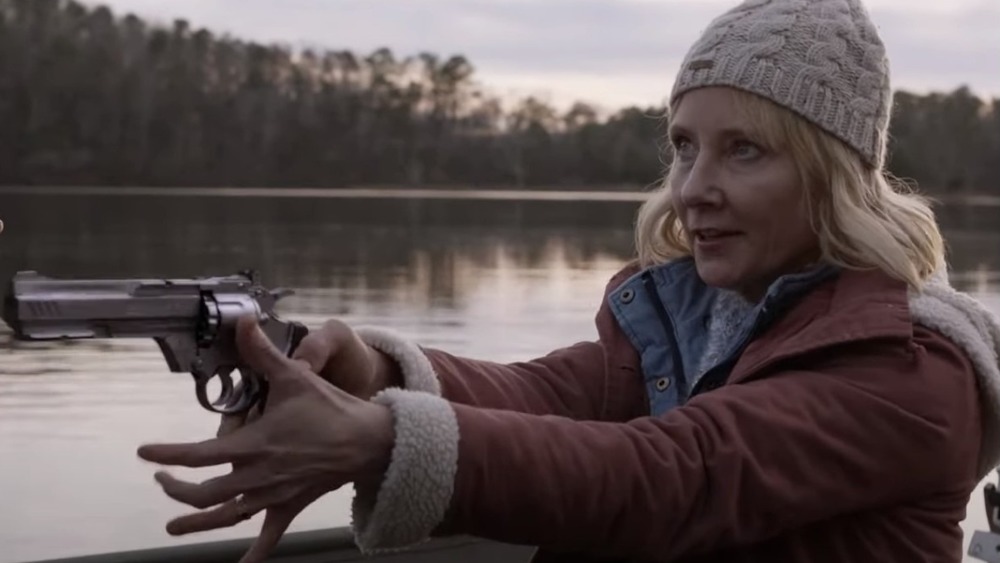 Saban Films
Unless we find out that Jared Leto has an Etsy shop where he sells handmade surgical masks, it's probably safe to say that 2020 wasn't the best year for anyone in the entertainment industry. Tentpole productions were unceremoniously shelved, and indie features were greeted in the few U.S. theaters that remained open with staggeringly small audiences. There were numerous conflicting reports, but according to some news sources, New Mutants came out. It's been rough.
Now, with a new year cracked open and a world of possibility dribbling down its sides, it's a good time to look back with fresh eyes and reconsider the pop culture that got away. Take, by way of example, The Vanished, the 2020 thriller written and directed by Peter Facinelli. Produced by Saban Films, the same company that brought you Power Rangers and literally over one hundred other movies since 2015, The Vanished received a blink-and-you'll-miss-it theatrical run in late August and was released simultaneously via video on demand. Given the tumultuous state of the industry at the time, it barely made a dent at the box office.
Now, thanks to Netflix, the film is enjoying a second chance at success, premiering to a near-instantaneous spot on the streaming service's Top 10 Most Watched list.
The Vanished isn't going anywhere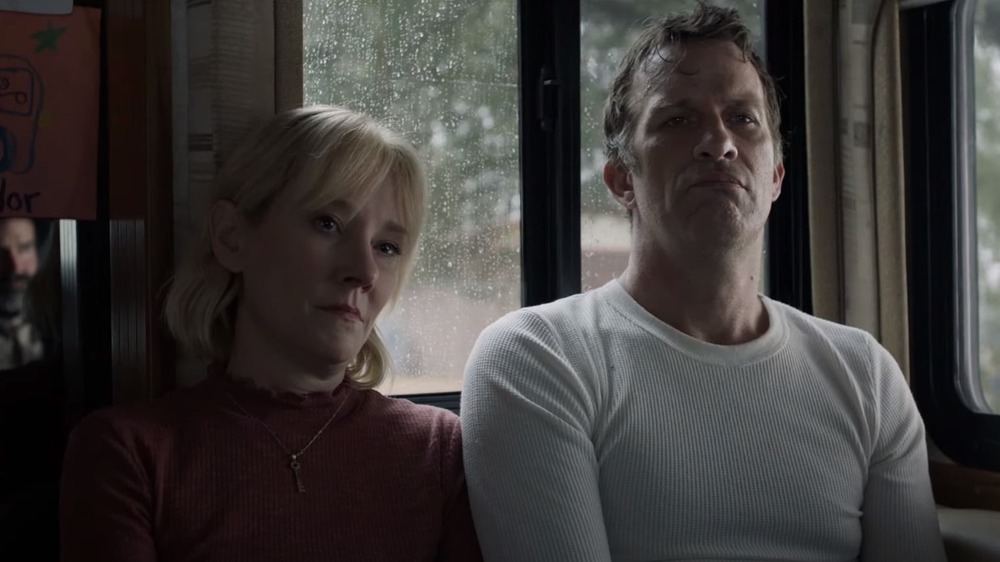 Saban Films
The Vanished stars erstwhile Punisher Thomas Jane and Psycho recycler Anne Heche, reuniting after having worked together previously on Hung. Playing a married couple on a vacation, their idyllic getaway soon turns to the stuff of every other Liam Neeson tough guy movie when their cherubic daughter does like it says on the movie poster, disappearing without a trace. Feeling that the local constabulary isn't stepping up the way that they should, the pair gets down to the business of gritty vigilantism. Writer-director Peter Facinelli, a.k.a. Maxwell Lord from CW's Supergirl, makes an appearance as Deputy Rakes, alongside Lost Boys' Jason Patric as Sheriff Baker. There's a twist, and it's a doozy, but we won't spoil it here.
Critical response to The Vanished ranged from "pretty bad" to "not the worst," earning the film a 13% critical approval rating on Rotten Tomatoes. Roger Ebert's Glenn Kelly gushed that "the wrap up got me good, enough to make me admire Facinelli's ambition and handling of mechanics," while The Hollywood Reporter called it "wildly implausible and improbably entertaining." 
Others were less kind. One critic cited by Rotten Tomatoes stated that the movie "tests moviegoer patience and diminishes the emotional investment in the outcome," while another, taking the bait, simply stated that "The Vanished, quite honestly, should live up to its name."
Join the party and see what all the fuss is about not Netflix.