The Cast Of The Lizzie McGuire Reboot Weighs In On The Series' Cancellation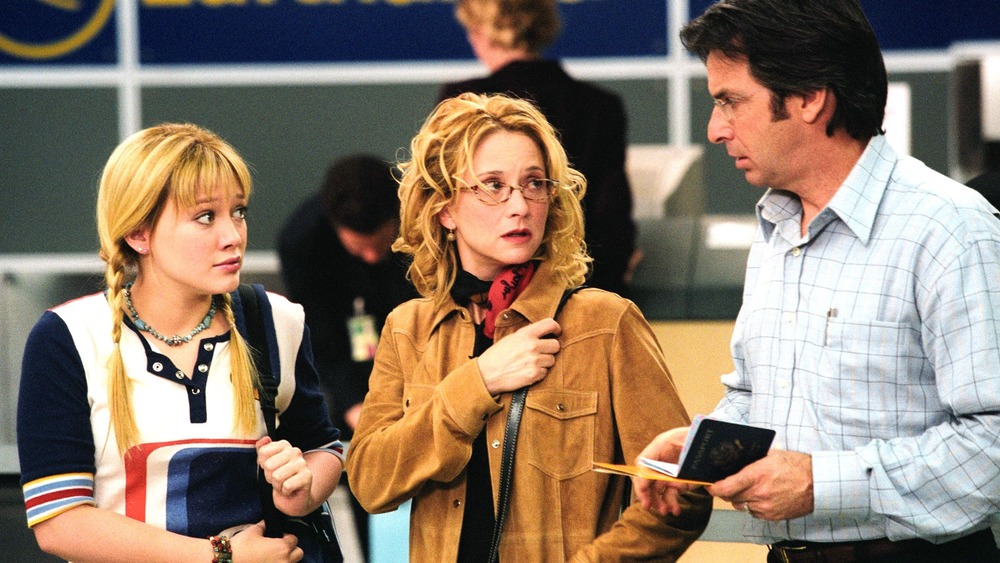 Disney
As it turns out, the original stars of Lizzie McGuire are just as upset about the reboot's cancellation as the show's long time fans.
After the series about a girl navigating the ups and downs of middle school — led by Hilary Duff as Lizzie — premiered in January of 2001, the show was an immediate hit, drawing huge audiences and even spawning an enormously successful spin-off film, The Lizzie McGuire Movie (which hit theaters after the series ended in 2003). Created by showrunner Terri Minsky, the sweet, relatable show, which featured Lizzie's friends and family and a signature cartoon version of Lizzie that narrated directly to the audience, won over not just fans, but their parents... which made news of a reboot all the more exciting.
In August of 2019, years after the series ended on the Disney Channel, it was announced that Minsky, Duff, and several original cast members would return for a reboot on Disney+, and though production began and even filmed two episodes, the reboot sadly wasn't meant to be. After Minsky left the reboot, it entered a hiatus, and Disney+ and Duff both announced in December of 2020 that the reboot was not going forward. Here's what other cast members had to say about the long-awaited Lizzie McGuire reboot and its cancellation, and why Hilary Duff said the show was halted in the first place.
Lizzie McGuire's original stars aren't happy about the fate of the reboot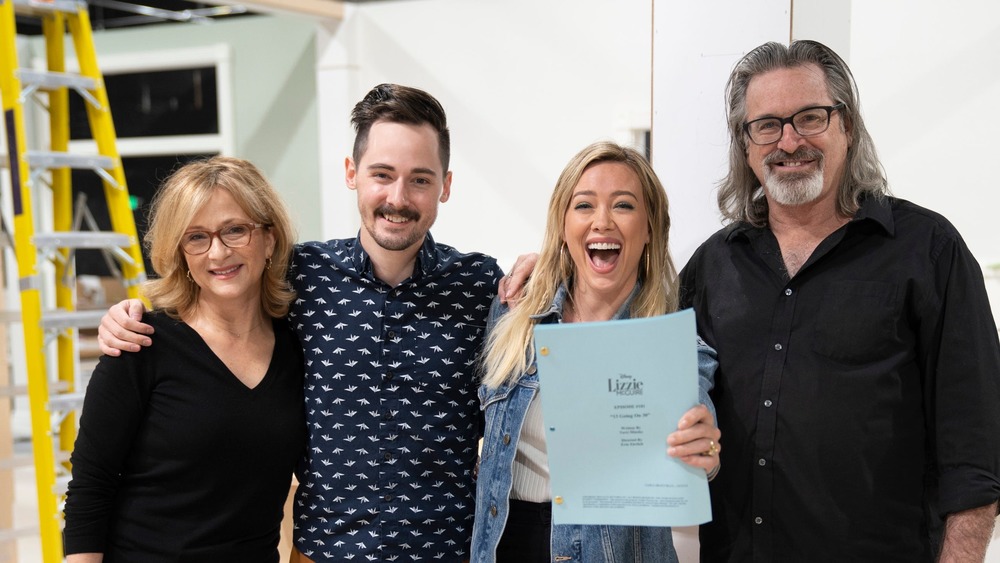 Disney
According to an expansive feature about the entire series and its origins by Ashley Spencer in Vice, some of the original cast members who were set to return for the reboot are just as disappointed as everybody else that the new series isn't going forward.
Robert Carradine, who starred as Lizzie's dorky yet lovable dad Sam McGuire, told Spencer that the reboot started off on a pretty promising note. ""When we did the read-through of the first two scripts, there were literally three rows of chairs and in each chair was some kind of a Disney executive. I mean, there were 25 of them in there. And they were laughing their a**es off," Carradine recalled. "Every single step of that trajectory had to be greenlit by somebody who's high up in the organization. So, you go to all that trouble and they decide at the last minute, out of the blue, that it needs to be more kid-friendly? I don't get that."
"I'm sad," Hallie Todd, who played Lizzie's mom Jo, admitted. "We had the best time when we got together for those two episodes. It felt like no time had passed, except that all of a sudden these kids were adults. It just seems ridiculous. There's always more to it than you hear, and I certainly am not privy to those conversations in the back room."
Meanwhile, Jake Thomas, who memorably portrayed Lizzie's mischievous younger brother Matt, was also devastated, posting pictures of the reboot on Instagram and commiserating with fans in a TikTok video. "Fans always tell me how watching the show was a staple of their childhood, and honestly, I was right there with them running to the TV every week to watch the latest episode," Thomas told Spencer. "When I walked onto the set of the rebuilt McGuire house for the reboot, it felt like such an unreal homecoming, an overwhelming childhood nostalgia. It saddens me greatly that the fans don't get to share in that feeling."
Hilary Duff revealed the real reason why the Lizzie McGuire reboot was canceled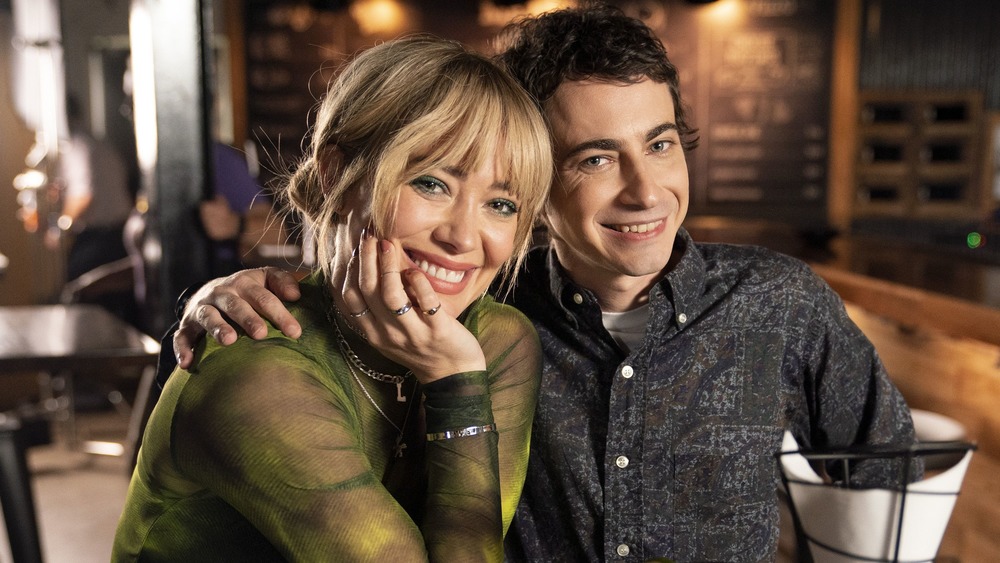 Disney
After news broke that the Lizzie McGuire reboot was officially halted, Duff herself took to Instagram to provide an unofficial explanation as to why — and according to the star, Disney+ was hesitant about a Lizzie McGuire story that focused on decidedly adult themes.
Even before that, in February of 2020, Duff made a strong statement when the show entered its post-Minsky hiatus, writing an Instagram post about the entire matter. "I'd be doing a disservice to everyone by limiting the realities of a 30-year-old's journey to live under the ceiling of a PG rating," Duff wrote. "It's important to me that just as [Lizzie's] experiences as a preteen/teenager navigating life were authentic, her next chapters are equally as real and relatable." She closed the post with a plea to Disney to "let [them] move the show to Hulu," which doesn't have the same family-friendly concerns as Disney+, but apparently, her request fell on deaf ears.
"I've been so honored to have the character of Lizzie in my life," Duff posted on Instagram in December of 2020. She has made such a lasting impact on many, including myself. To see the fans' loyalty and love for her, to this day, means so much to me. I know the efforts and conversations have been everywhere trying to make a reboot work but, sadly & despite everyone's best efforts, it isn't going to happen."
"I want any reboot of Lizzie to be honest and authentic to who Lizzie would be today," the actress continued. "It's what the character deserves. We can all take a moment to mourn the amazing woman she would have been and the adventures we would have taken with her."
Even if the reboot isn't going forward, you can still get nostalgic for the show any time; the entire original Lizzie McGuire series is streaming on Disney+ now.