You'll Barely Recognize Gordo From Lizzie McGuire Now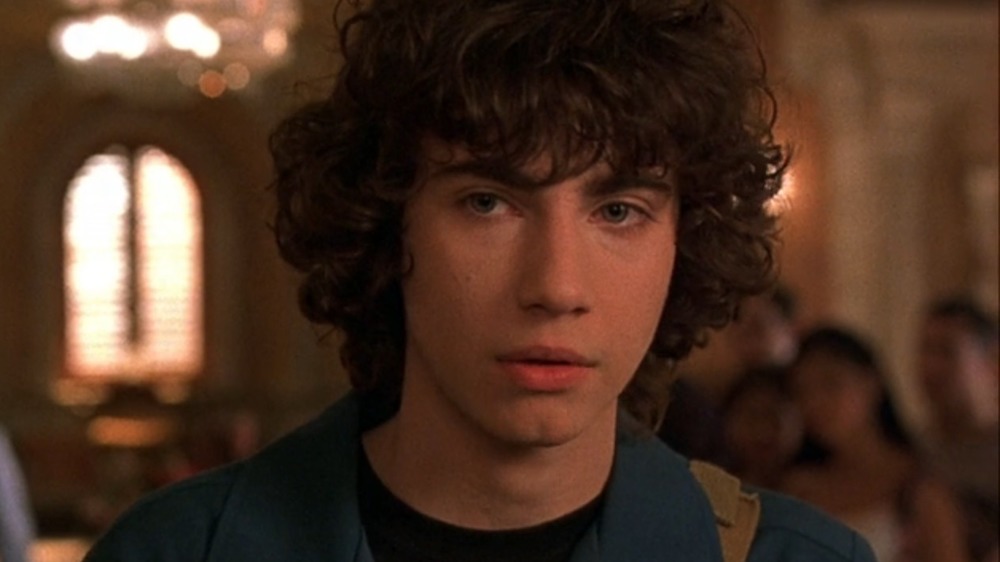 Buena Vista Pictures
For a brief moment, we lived in a world where Lizzie McGuire (Hilary Duff) was going to come back and grace our screens, all grown up and living in New York City. But then 2020 did what 2020 did best and the Lizzie McGuire reboot was canceled. Before it fell apart, however, Adam Lamberg — the actor who played Lizzie's best friend David "Gordo" Gordon — came back into the public eye after being absent for more than 10 years. At 36, he's now barely recognizable.
Gordo is, of course, an essential part of the early 2000s show Lizzie McGuire. As Lizzie navigates her life in middle school, with a cheeky animated version of her speaking her inner thoughts, Gordo is right there alongside her and their other best friend, Miranda Sanchez (Lalaine). Plus, there was always something between Gordo and Lizzie beyond their friendship — a crush that manifested into a kiss at the end of The Lizzie McGuire Movie. Unfortunately, fans won't get to see Gordo grow up, or whether he and Lizzie stayed together, but we do know he cut that mop of curly hair.
Few public pictures of an adult Adam Lamberg exist online
While Hilary Duff has continued acting since her Disney Channel days came to an end, the fate of Lamberg post-McGuire is almost entirely a mystery. This is probably for the best, considering how many Disney child stars struggle with fame and the lack of privacy that comes with it. Even so, Lamberg has barely any social media presence, so his appearance with Duff in their Disney+ special announcement was kind of a big deal. A photo of Duff and Lamberg posted to the Disney+ Instagram account in November 2019 also kicked up excitement. 
Despite his willingness to come back for the McGuire reboot, Lamberg seems to be entirely done with acting. He only has two IMDb acting credits after Lizzie McGuire, and they're both indie films: the Passover comedy When Do We Eat? and the romance Beautiful Loser. According to The Daily Californian, he got his degree in geography from the University of California, Berkeley. Then, some time after that, Lamberg got a job working for the Irish Arts Center in New York City. In 2015, IAC posted a photo of him at their dance festival on Twitter. 
With the Lizzie McGuire reboot no longer happening, Lamberg will probably disappear into the wind once more. This is probably the last we'll see of him until the inevitable reboot with Lizzie McGuire in her 60s and looking forward to retirement. Good for him.