Training Day 2: Will We Ever See The Sequel?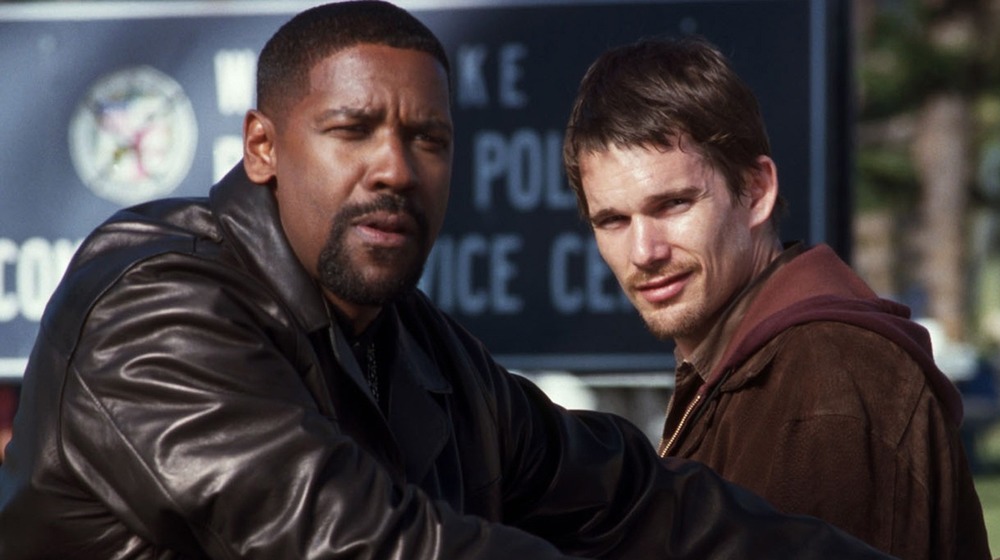 Warner Bros.
The 2001 crime thriller Training Day, currently experiencing quite a Netflix revival, is a tense, twisty classic anchored by two fantastic lead performances among an entirely talented cast. Ethan Hawke's nervy, conflicted turn as green LAPD narcotics officer Jake Hoyt — whose first day on the job is full of surprises — is one of the best performances in the actor's long and impressive filmography, to be sure. But the literal and figurative star around which the whole film orbits is the great Denzel Washington, whose magnetic and often terrifying performance as veteran cop Alonzo Harris still has the power to put viewers' jaws on the floor, two decades after the film's release.
Training Day was only the third feature from director Antoine Fuqua, who had carved out a career helming music videos for the likes of Prince and Stevie Wonder before establishing himself on the big screen as a strong visual stylist with fantastic instincts for framing and composition. Fuqua, working from a screenplay by David Ayer (Suicide Squad), expertly leads us deeper into the world of a group of extremely corrupt cops led by Harris, as Hoyt's first day on the job goes from "highly unconventional" to "outright sketchy" to "potentially life-threatening" and beyond all in the course of a few frenetic, frenzied hours. 
Training Day has aged extremely well thanks to Ayer's smart script, Fuqua's sharp eye, and those two brilliant performances, which earned Hawke an Oscar nomination and Washington a Best Actor statue. In an age where being a couple decades old doesn't necessarily preclude a movie from getting a sequel, many viewers are sure to be wondering if we might someday return to its world. 
Well, we've got not one answer, but two: One, we already have, in a manner of speaking... and two, we will again, hopefully soon.
The Training Day series was supposed to be a proper sequel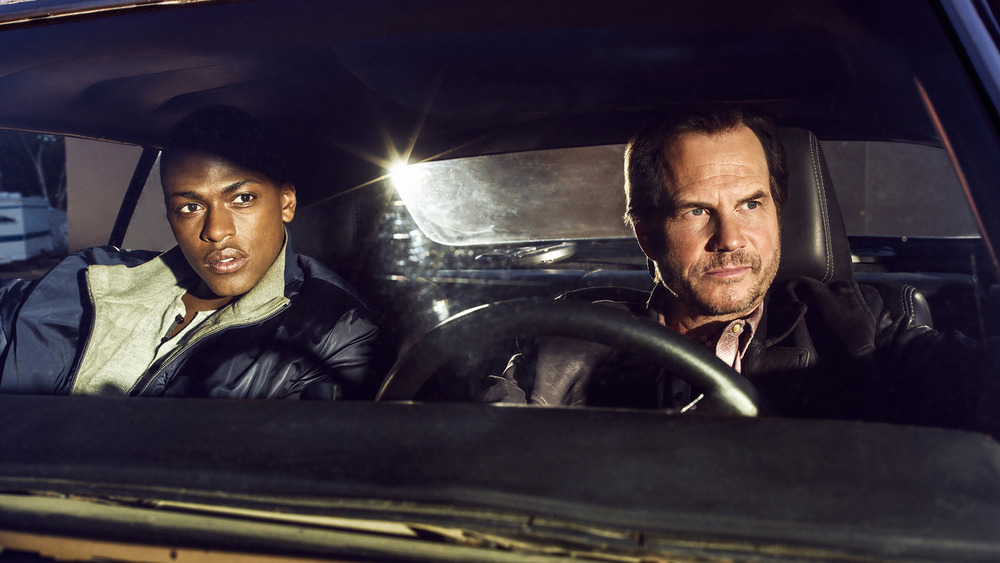 CBS
In 2017, CBS debuted its hour-long drama series Training Day, set 15 years after the events of the film. The show's relationship to the movie is mostly limited to similarities with its premise: In it, Kyle Craig (Justin Cornwell, The Umbrella Academy), a rookie cop with the LAPD's Special Investigation Section, goes undercover as the new partner of Frank Roarke (the late, great Bill Paxton), the ex-partner of Craig's deceased father, to document his illegal activities and help to bring him down. Interestingly, the series' first season saw the rookie follow the opposite arc of Hawke's character in the film: Initially dedicated to his mission to put Roarke away, he slowly begins to look up to the older cop, and even to question whether he could be an ally in helping him to get revenge for his father's murder.
The series wasn't exactly a hit with the critics, but audiences were on board. Unfortunately, it was canceled after its lone season due to the death of Paxton in February 2017. While we'll never get to find out what became of Craig and Roarke, it seems that we will soon be revisiting the character of Alonzo Harris — with a prequel film centered on his early days in the LAPD.
There's a Training Day prequel movie in the works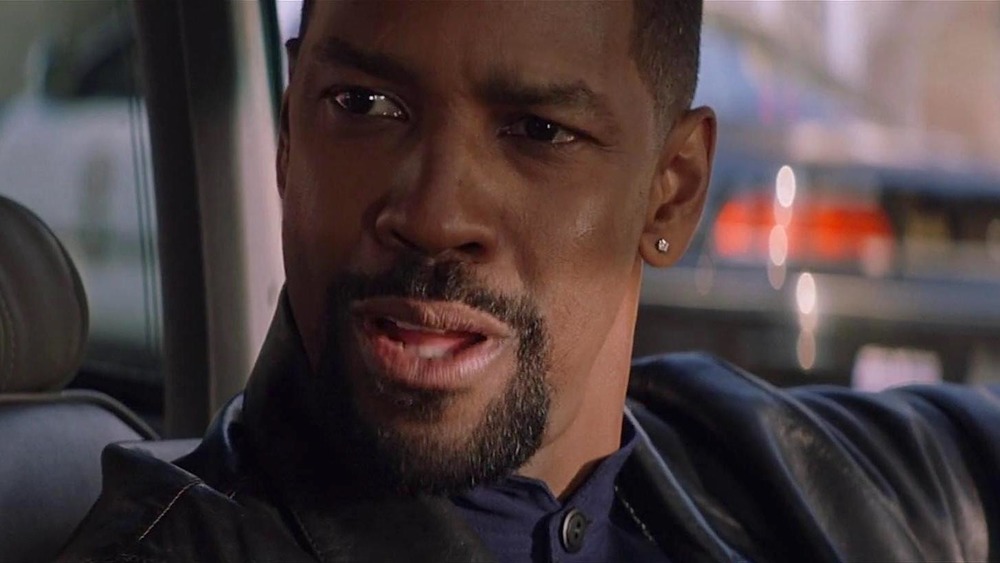 Warner Bros.
In October 2019, Deadline reported that studio Warner Bros. was in development on a Training Day prequel, set a full decade before the events of the original film. For those keeping score at home, this means that the flick could potentially explore the early career of Harris as it unfolds against the backdrop of the infamous L.A. Riots, which were sparked after the brutal beating of Black motorist Rodney King at the hands of four white officers. All four were later acquitted of using excessive force in a verdict that shook not just Los Angeles, but the entire country.
It was reported at the time that screenwriting duties had been handed to Nick Yarborough, who currently has a pair of projects in pre-production, including Sheela, a dramatization of the life of Ma Anand Sheela, an activist (and convicted terrorist) associated with the Rajneesh movement of India, adherents of which attempted to take over a small Oregon town in the 1980s. That flick is to be directed by Barry Levenson (Rain Man) and will star Priyanka Chopra in the title role.
Unfortunately, there's been nothing but radio silence from Warner Bros. on the Training Day prequel since the initial 2019 announcement — but given the first flick's sterling pedigree and its recent resurgence among streaming audiences, we're optimistic that Yarborough is simply still toiling away, and that we'll have more news to report sooner rather than later. Stay tuned, because we'll be all over that news the minute it breaks.