What The Actress Who Played Young Jenny In Forrest Gump Looks Like Now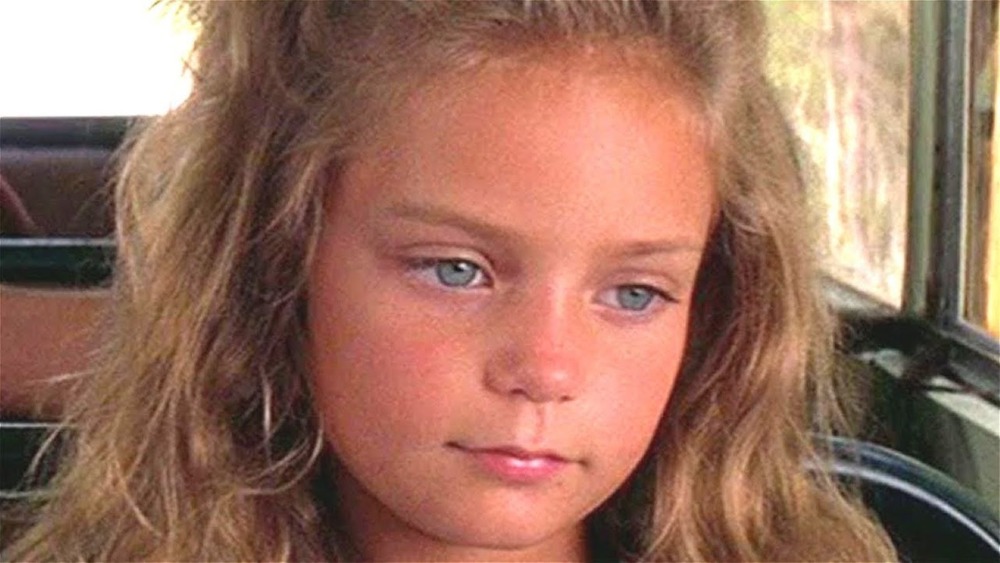 Paramount Pictures
Based on the late Winston Groom's novel of the same name, Forrest Gump quickly cemented itself as a cinematic classic. In fact, 43 percent of people agree it's Tom Hanks' best movie of all time — high praise, considering its company. It's got everything an unforgettable film should have: a fitting score (which earned composer Alan Silvestri an Oscar nomination), masterful direction (which netted director Robert Zemeckis an Academy Award), performances for the ages (can you guess which accolade Tom Hanks won for the title role?), and of course, pitch-perfect writing to hold it all together. Screenwriter Eric Roth — who won ... oh, you already know — may not have known it in 1994, but Forrest Gump was destined to become one of the most quotable movies of all time.
Life may be like a box of chocolates, and stupid definitely is as stupid does, but the quote that stands above them all has to be young Jenny's plea to a young Forrest with rock-wielding bullies in hot pursuit: "Run, Forrest! Run!" Though she makes two similar pleas before that moment and one after, there's something about this third iteration that sticks out. Maybe it's the camera focusing in on little Jenny's face, maybe it's the tension of the bullies riding after Forrest on their bikes, or maybe it's just plain nostalgia. Whatever it is, actress Hanna R. Hall's delivery of those three little words is permanently ingrained in our collective consciousness. 
Luckily, Hall is far from a one-hit wonder — even if she now looks different from that girl on the school bus in Greenbow, Alabama. Here's what the actress who played young Jenny in Forrest Gump looks like today, and what she's been doing since the movie swept the globe in the mid-'90s.
What Hanna R. Hall did after Forrest ran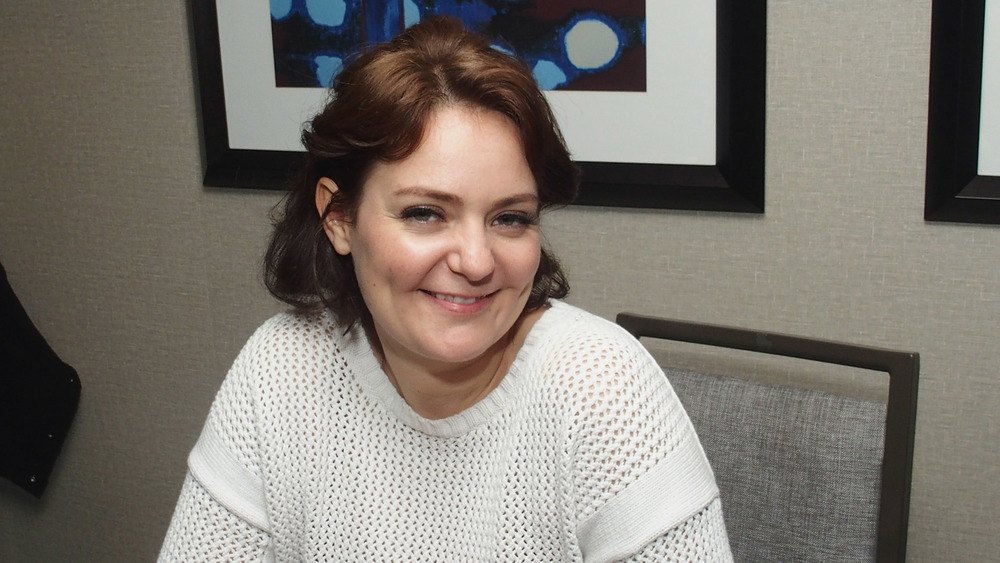 Bobby Bank/Getty Images
Not even a year after Forrest Gump was released, Hall was already onto her next acting job with the 1995 film adaptation of Goldilocks and the Three Bears, in which she played Goldi. Two television films were next up on Hall's docket: the drama film Homecoming, based on Cynthia Voigt's novel, which centers around the four Tillerman children who must learn to survive after their mother abandons them; and Her Desperate Choice, about a woman named Jody who escapes to an underground world with her daughter following a court case against her abusive ex-husband. Both were released in 1996, with Hall playing Maybeth Tillerman in Homecoming and Samantha, the daughter of Faith Ford's Jody Murdock, in Her Desperate Choice. 
Hall was still very young in those movies, only 12 years old when they hit the small screen. It wasn't until she was a bit older that Hall secured her next "big" role, in Sofia Coppola's directorial debut The Virgin Suicides, which happens to be one of the most popular '90s teen movies, according to Rotten Tomatoes. In the 1999 drama, Hall starred as Cecilia Lisbon, the youngest of the five Lisbon sisters who dies by suicide. Hall actually auditioned for the role of Lux Lisbon, whom Kirsten Dunst plays in the film, but at only 15 years old, producers felt she was too young for the more mature character (via House of Horrors).
Following her turn in The Virgin Suicides, Hall attended the Vancouver Film School and appeared on camera only sporadically — showing up as Amy Goodrow in the 2001 TV movie Amy & Isabelle, in a string of short films released between 2001 and 2006, and as Rose Anders in a 2006 episode of the short-lived Fox drama Standoff. Then, Hall made another splash in Hollywood when she starred as Judith Myers, the sister of Michael Myers and Laurie Strode, in Rob Zombie's 2007 remake of Halloween. 
The ensuing years found Hall peppering her résumé with roles in projects like Neal Cassady, the indie flick American Cowslip, the Adam Sherman drama Happiness Runs, the Philip K. Dick film adaptation Radio Free Albemuth, Scalene, Visible Scars, and a handful of short films. Most recently, on the movie side of things, Hall played Melissa in Dying for the Crown. She's popped up on television as well, securing guest roles on Criminal Minds (as Connie Foster), Masters of Sex (as Linda Einhorn), and The Purge (as a medical student). Amid all this, Hall found herself behind the camera more often than she did in front of it. She's worked as an assistant camerawoman and an assistant director, and even began directing underground theater productions in California (via International Business Times).
Hall has fond memories of her days as Jenny, but they're just that: memories. Her Alabama twang is long gone, and she prefers not to try and muster it from within. She's content with the life she made for herself, going to school and bolstering her enviable list of talents. Fans can keep up with Hall on Twitter, though she doesn't tweet very often.