Why Mr. And Mrs. Hart From WandaVision Look So Familiar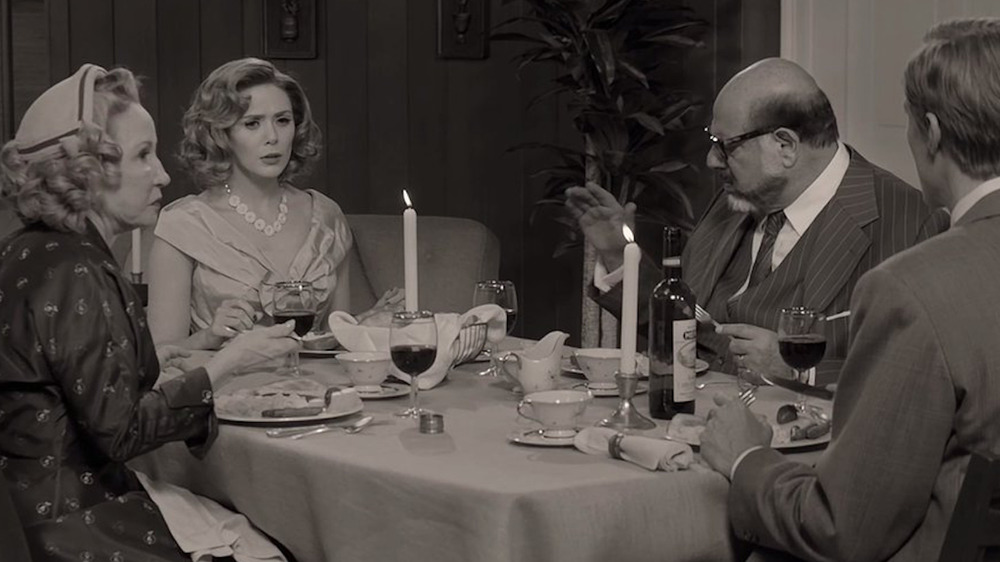 Marvel Studios/Disney+
Disney+ and Marvel's newest show features some pretty familiar faces, including two television staples you've definitely seen before.
In WandaVision, the standalone series centered around Wanda Maximoff (Elizabeth Olsen) and her robotic husband Vision (Paul Bettany), the two members of the Marvel Cinematic Universe's Avengers try to assimilate into a quiet suburban neighborhood, while the show plays with various genres and styles throughout each episode. In the first installment, which perfectly evokes classic 1950s sitcoms like I Love Lucy, Vision must impress his boss at work, agreeing to host a dinner party... despite the fact that Wanda can't cook, and Vision doesn't eat in the first place.
Ultimately, Mr. and Mrs. Hart — played by Fred Melamed and Debra Jo Rupp — arrive for dinner, and plenty of hijinks ensue, from Wanda trying to use telekinesis to cook dinner to Vision's increasingly desperate attempts to distract his guests. If you watched the first episode of WandaVision, you might feel like you've seen Mr. and Mrs. Hart before, and you probably have; here's why this couple from WandaVision looks so familiar.
Fred Melamed is a veteran of the big and small screen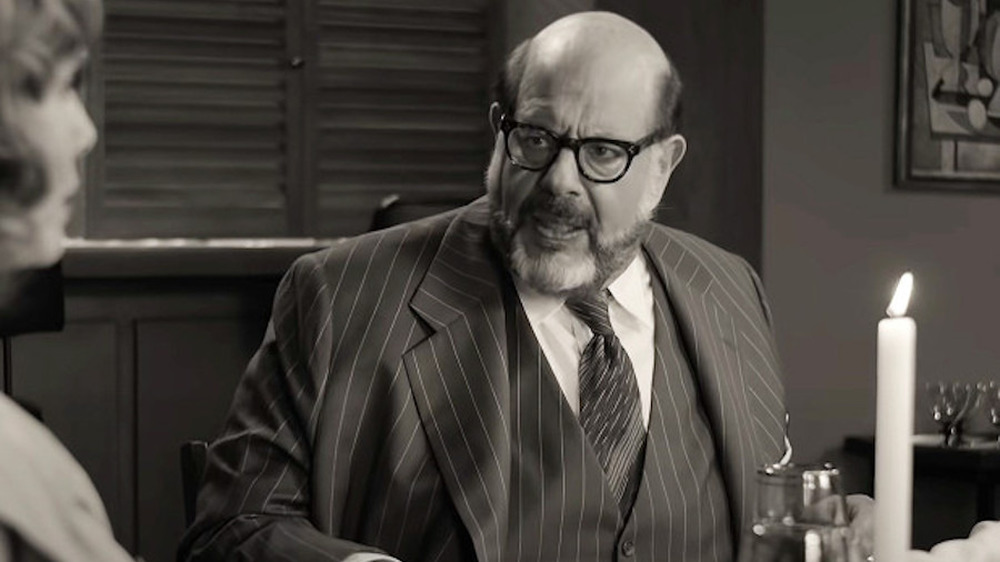 Marvel Studios/Disney+
Vision's boss, Mr. Hart, is definitely one of Hollywood's most recognizable faces, thanks to his long career on both the big and small screen. Throughout the years, Fred Melamed has appeared in a ton of huge film projects, including Woody Allen films like Radio Days, Hannah and Her Sisters, Crimes and Misdemeanors, and more, as well as awards fare like 2009's A Serious Man. You may have also spotted him in popular movies like In A World..., Get On Up, Hail, Caesar!, and The Spy Who Dumped Me.
As for Melamed's small screen career, the actor has appeared in one-offs or small arcs across a ton of different shows. Fans of the Law & Order franchise can spot him in both the original and its spin-off, Law & Order: Special Victims Unit, and comedy lovers have probably seen him in his appearances in shows like 30 Rock, New Girl, Girls, Brooklyn Nine-Nine, and Curb Your Enthusiasm, as well as a leading role in the short-lived 2016 series Lady Dynamite. Most recently, Melamed appeared in buzzy projects like Fargo and The Morning Show, as well as lending his voice to the animated series F is for Family.
Debra Jo Rupp played one of television's best moms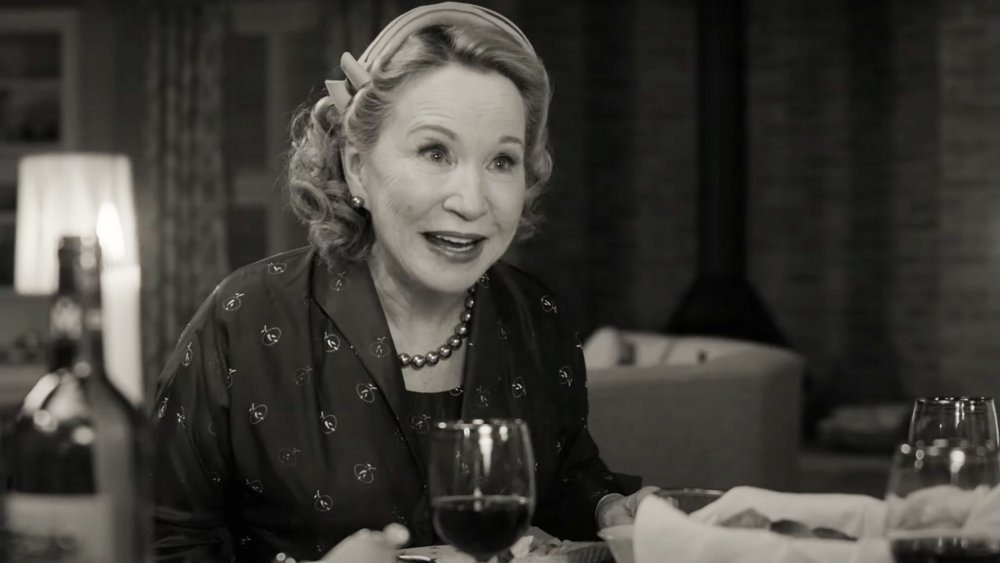 Marvel Studios/Disney+
If you're a fan of That '70s Show, you're definitely familiar with Debra Jo Rupp. As Kitty Forman — mother to sardonic, lovable Eric (Topher Grace) and wife to the irascible Red (Kurtwood Smith) — Rupp brought her distinctive sweet nature and cheerful attitude to the role, playing Kitty for the entire series throughout its eight season run from 1998 to 2006. Kitty Forman is definitely Rupp's most popular role to date and is likely why most WandaVision viewers recognize the actress, but she's appeared in plenty of other projects as well.
Friends fans probably also remember Rupp as Alice Knight, Phoebe Buffay's (Lisa Kudrow) eccentric sister-in-law, and if you love Seinfeld, you might even recall that Rupp played an oddball booking agent in two episodes from 1995 to 1996. In recent years, Rupp has shown up on shows like The Ranch (which starred her former That '70s Show co-stars Ashton Kutcher and Danny Masterson), This Is Us, and Grey's Anatomy.
The first two episodes of WandaVision, including the premiere that features Melamed and Rupp, are available to stream on Disney+ now, and new episodes will drop every Friday at midnight PST.