How We Could Get The Umbrella Academy's Creator In Season 3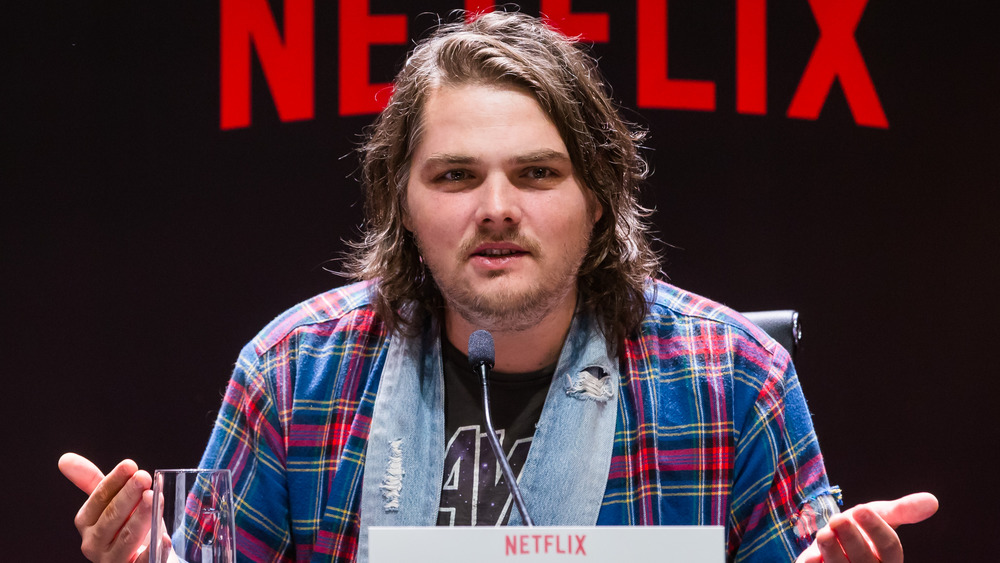 Alexandre Schneider/Getty Images
It might seem like a millennium has passed since season 2 of Netflix's bonkers and mostly brilliant superhero series The Umbrella Academy made its way to the platform. Truth is, it's been barely six months since Klaus (Robert Sheehan), Number 5 (Aidan Gallagher), Vanya (Elliot Page), and the rest of the Hargreeves gang found their way back to modern-day New York after a wild adventure in 1960s Dallas.
Those who've seen the shocking final moments of The Umbrella Academy's season 2 know that after averting the apocalypse, the would-be team of supers didn't return to the world as they left it. In fact, their return found them face-to-face with their newly undead adoptive father (Colm Feore), their resurrected brother Ben (Justin H. Min), and another superhero team named The Sparrow Academy. 
That stunning twist signaled some seriously weird times ahead for the whole of both teams, and it's safe to say The Umbrella Academy showrunner Steve Blackman and his creative team will more than have their hands full bringing that story to fruition in the show's upcoming third season. The good news is they've apparently already cracked the narrative gauntlet of The Umbrella Academy facing off against The Sparrows, because the scripts are written, and the new season is set to go before cameras in the coming weeks.
As it happens, Blackman and his team have already cast season 3's alternate super crew, too. While we don't yet know the breadth of many of their powers, one of those new Academy members may finally give The Umbrella Academy creator Gerard Way a chance to do what fans of his award-winning graphic novel series have been clamoring for — make a cameo appearance. Well, it's a chance for Way's voice to make an appearance, at least. 
Voicing "Christopher" would provide unique opportunity for Gerard Way to join The Umbrella Academy cast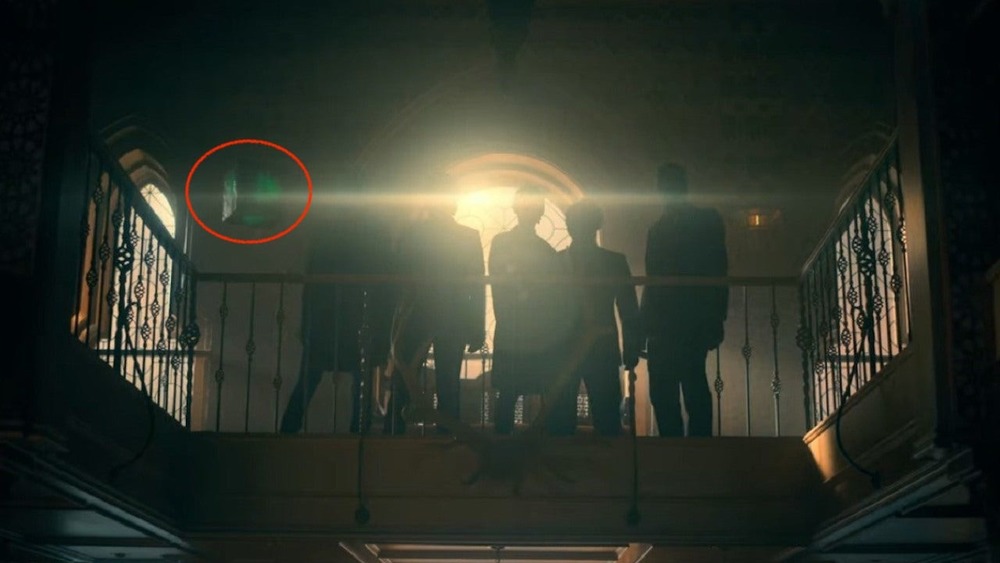 Netflix
Which character might Gerard Way be voicing in season 3 of The Umbrella Academy? His name is Christopher. And he's been the subject of considerable conversating and theorizing since that Sparrow Academy tease in the waning moments of season 2. Yep, Christopher is indeed the name of that mysterious floating cube hovering alongside the other Sparrow Academy members, which would seem to put to rest the theory that the telekinetic season 2 youngster Harlan (Justin Paul Kelley) might be inhabiting the cube in the future.   
Nonetheless, per the character breakdowns that accompanied the recent Sparrow Academy casting announcements, Christopher is some sort of sentient being who possesses strong telekinetic powers of his own, and per a post to Netflix's official Twitter page, is an "EXISTENTIAL DREAD INDUCING PSYKRONIUM CUBE" who can "induce paralyzing fear without so much of a warning." He's apparently also a valued team member in his own right, being called "a trustworthy, loyal oracle of the Sparrows" who's "treated as just another sibling."
While the rest of the Sparrow Academy will be portrayed by actors in the flesh as noted in the casting drop, Christopher will apparently require only a voice. And as that Twitter post cryptically states, said voice will be provided by "Newcomer," a fact that has many fans assuming Gerard Way may step into the recording booth to voice one of his wildest creations to date. 
As for Way, he's already contributed a handful of songs to the series since its debut, but fans clearly believe it's time he stepped up his presence on the series. Voicing Christopher in season 3 of The Umbrella Academy would be a brilliant way for the man himself to do just that. Here's hoping Steve Blackman and his Netflix bosses can make it happen.